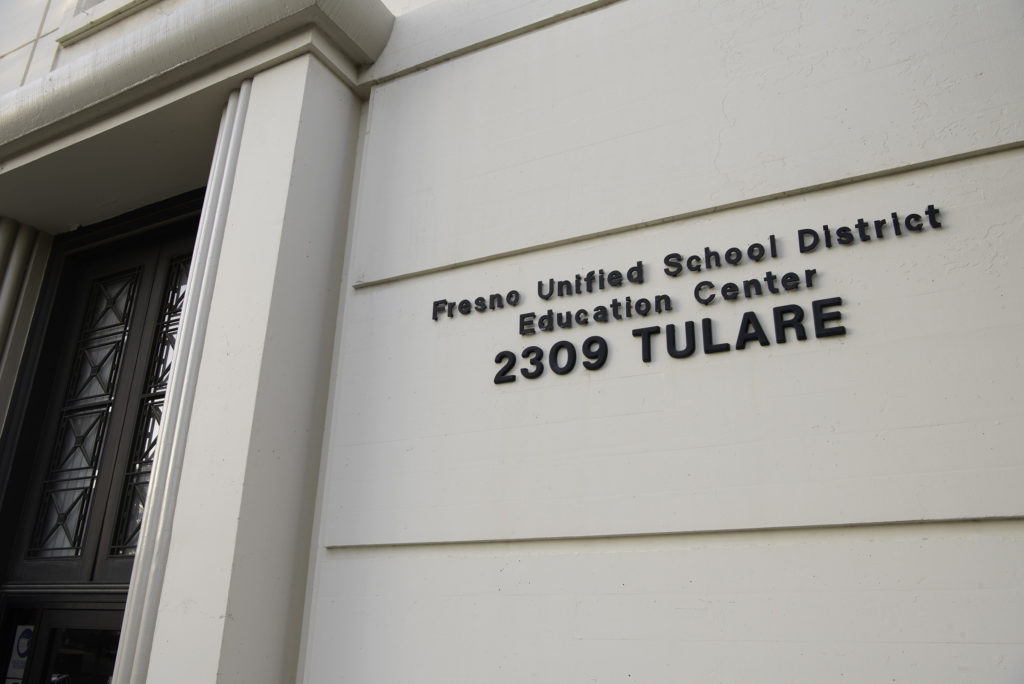 A special election will take place on April 12 to replace Fresno Unified School District (FUSD) Trustee Carol Mills, who passed away last year. She served as a trustee for 17 years. Trustee Area 5 covers the Fresno High School area. Four candidates are vying for the open seat. The Board opted to fill the seat with a special election rather than an internal appointment.
Andy Levine
Background: Part-time professor in the Sociology Department at Fresno State, co-director of the Center for Community Voices at Fresno State, community organizer with Faith in the Valley
Endorsements: Rev. D.J. Criner, senior pastor at Saint Rest Baptist Church; Manuel Bonilla, president of the Fresno Teachers Association; Jake Soberal, co-founder and CEO of Bitwise; Geri Yang-Johnson, Fresno High area parent; Alison Garibay, a former student
Positions:
Create community schools to provide more holistic support for students and their families.
Invest in social, emotional and mental health.
Initiate universal pre-K.
Put students, teachers and parents at the center of decisions about district budget spending.
Allow respectful public comment.
Fund music and the arts across all levels.
Opposes banning or censoring books and subject matter.
Daniel Renteria
Background: Retired parole administrator; views himself as a consensus builder
Endorsements: Esmeralda Soria, Fresno City Council member; James Martinez and Kimberly Tapscott-Munson, Fresno County Board of Education trustees; Elizabeth Jonasson, FUSD trustee; Henry R. Perea, former Fresno County supervisor
Positions:
Close the reading, writing and math proficiency gap before students graduate.
Provide incentives to teachers and help families get involved in student outcomes.
Invest in college preparedness, dual enrollment programs and vocational training.
Empower and support students, families, teachers and faculty.
Ensure that district budgets are balanced and reflect equal access and equity for all students.
Bridge the equity gap between general education and special education.
Opposes censorship of books if the subject matter is age appropriate.
Andy Fabela
Background: Retired firefighter; says that he has been asking questions of FUSD officials for nearly two decades
Donors: Doesn't intend to raise or spend more than $2,000
Positions:
Advocated for FUSD to put this seat on the ballot rather than making an appointment.
Focus more on K-8 education and end social promotion.
Strive harder to improve student academic performance.
Get "bad" teachers out of classrooms more quickly.
Form a parent council at each school in the Fresno High area.
Opposes making COVID-19 vaccinations mandatory for students and staff.
Disagreed with changing the Fresno High mascot.
Russ Allen
Background: Retired teacher; practices motorcycle therapy
Donors: Self-financed
Positions:
Restore police officers for security on middle school campuses.
Believes that teachers can change the course of students' trajectories with their interaction.
Feels that virtual instruction doesn't give students a good education.
Opposes Covid-19 vaccine mandate for students and staff ("I believe in freedom").
Thinks that the Fresno High mascot change "did not involve their community."
Finds the FUSD superintendent limited in information about district administration.
Says that district politics can sometimes make the job of teaching less enjoyable.