By Cecilia Russ
One Source–Haiti is a nonprofit organized by Cecilia Russ, a former longtime resident of Fresno. She has been to Haiti twice and is in contact with teachers and families from the Petionville camp. A 27-minute film is available for your family or group by calling 559-348-9806. It gives you a tour of Port au Prince, showing the living conditions and the beauty of Haiti. The musical background is a Haitian rap group.
The fund-raiser will be a night of fun music and great food.
Friday, July 26, 7 p.m.–11 p.m.
Diane Court
5351 N. Diana St.
559-930-4810
There is plenty of parking, and the area is safe. There will be a large dining/dance area with a stage. Directly behind the main dance-reception hall is a bar and bartender. At the band/dancing area, we will have tables—with entrees of your choice, salad, roast beef, barbeque, Haitian coffee and homemade desserts. A vegan entree and fresh fruit will also be available.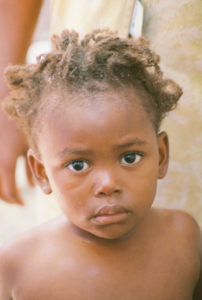 The band DubSeeds is on YouTube and iTunes (where you can hear a much larger selection of their songs and music). They are busy—playing from Bakersfield to the coast—and have played in the Tower District in Fresno.
Come for a great evening of lively music, good food and an opportunity to contribute to the children of Delmas, Haiti, and beyond. If you can't go to Haiti, don't send your money to big organizations with huge overhead. It is best to give to smaller groups who can work directly with families and children.
Hurricane Sandy devastated Haitian food production. Haiti is experiencing severe food shortages and a general lack of money to purchase the higher-cost imported foods. There is severe hunger in the southern region and most farming areas. Many babies and children under 5 are in poor condition.
I hope to work with people who have a school with about 200 students. We are adding adult English and literacy classes, as well as vocational classes. Several women are now enrolled in the English class, and their children are attending a special summer school where they will get one meal and snacks.
We hope to extend out from the school—as much as possible—to reach families who have small children. Also in the planning is a quilting project to make Haitian-designed baby quilts and work with local artists and women who can sew.
One Source would also like to help other organizations who are feeding children and assisting people who have been evicted from the camps. People who have been evicted are at a greater risk of food insecurity.
Tickets to the fund-raiser are $37 presold or $40 at the door and can be purchased by calling 559-348-9806.
"To understand the poor, you must live with the poor."—Mother Theresa
*****