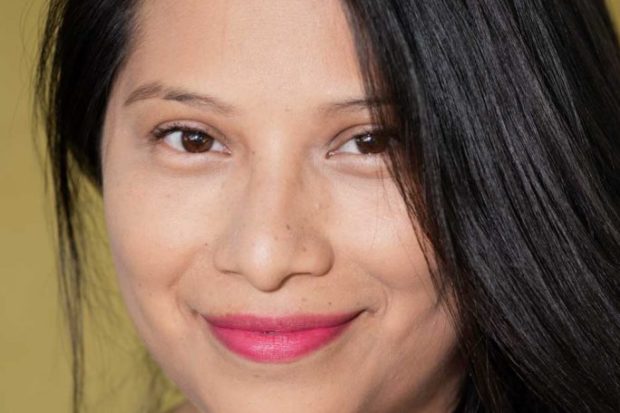 Dear Reader,
I know that for many of you who voted, organized, mobilized and stayed plugged into political news this year, it goes without saying that Christmas arrived early when Congress reached a blue majority and a blue supermajority wave washed up over the California legislature.
Leading up to Election Day, I heard numerous inspiring stories about first-time and infrequent voters choosing to exercise their civic duty. They were especially feel-good for me when they were coming out of my hometown of Madera, where we have historically had an issue with fair representation, much like, and not uncommon, elsewhere.
On Nov. 6, I saw what I had never before seen at my county clerk's office: lengthy lines of people waiting to cast their ballots. It was exciting and motivating, as well as a really eye-opening experience to see what effective get-out-the-vote efforts—and a pilot vote-by-mail program—can do to drive citizens to the polls. It took me back to elementary school, when I was first learning about suffrage and the sweat, blood and tears our predecessors suffered to get us to where we are today.
Although incredibly important, voting is simply one component of a truly democratic society. It is a true privilege to have been born in a nation where so many people value and work fiercely to protect fair elections, even if that means endlessly challenging those who would have it otherwise.
As a daughter of Mexican immigrants, and granddaughter of an ex-bracero, I first heard through their anecdotes about how basic tenets of a democracy, such as elections—if any were even held—were not always so fair in a world outside of the United States. That was merely the tip of an iceberg of a deeply corrupt nation.
As a child, I didn't always put value on the stories they told. Today, as I too often read about the atrocities of a hate-filled world, I am reminded of another privilege, which is to know more about my history and identity than what public school textbooks would have me learn. Even if this stemmed through the not-too-ideal circumstances of migration.
In our day-to-day lives, it seems virtually impossible to escape the digital grasp of social media. Yet, it feels more toxic than productive to delve into public dialogue. Though it almost seems immoral to allow racist and xenophobic commentary to flood the feed unchecked. It's reminiscent of the quote, "If you are neutral in situations of injustice, you have chosen the side of the oppressor."
Such was the case with the migrant caravan this past month. It seemed as though with every step its asylum-seeking humans took, the verbal and physical blows increased in severity and frequency, and this was long before they reached the teargas at our border. Such behavior is shameful, hypocritical and downright disgusting for a nation whose very foundation was laid out through the backbreaking work of immigrants, and for another whose citizens make up the largest immigrant sector in the United States.
We have many victories to be thankful for in this past election cycle, but our true success will be seen when we can be proud of how the most vulnerable among us are treated. For that, we should always hold our elected officials—who are a powerful reflection of our choices—accountable.