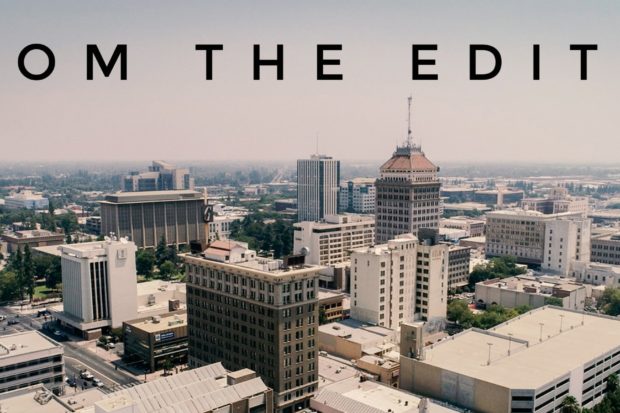 New Year, New Hope
The new year is here with us, and as usual, most people renew their hopes and illusions that things will be better—either at their personal level and/or at a societal level.
However, it looks like reality is always challenging them.
Covid-19 is still with us with new variants reminding us how dangerous this virus is. Yet lots of people refuse to take precautions and refuse to get vaccinated, putting other people at risk. It's selfish and egoistic behavior. Unfortunately, the Valley has plenty of such people.
So in 2022 we will be dealing with the virus. Maybe with another variant.
At least in 2022 we will not be dealing with Devin Nunes, who stepped down from Congress in December 2021 to go to work for Donald Trump. His district will get a facelift because of redistricting so there is hope it will be a more democratic one. It all depends on voters, of course.
And talking about democracy, it is scary to realize that one person can stop a bill from becoming law, a bill that could positively change our society. Senator Joe Manchin (D–W.V.) is that person, who after reaching an agreement with the White House and getting concessions changed his mind at the last minute and refused to support the bill.
Curiously, Manchin represents a poor state that could benefit greatly from the Build Back Better bill. It is difficult to understand why a person in Congress would put his personal interest and ego ahead of the public interest.
He is not alone, of course. Many other members of Congress act like that, dramatically affecting our society.
This should be a wake up call for us. We have to be more alert when it is time to vote. We need to widen the discussions about the qualifications of the candidates, we need to register more citizens to vote and we need to be sure that they vote. With Republicans working on suppressing voting rights, these tasks are more important than ever.
2022 will not be an easy year. But let's be optimistic, and let's work together to get things done.
Till next month.