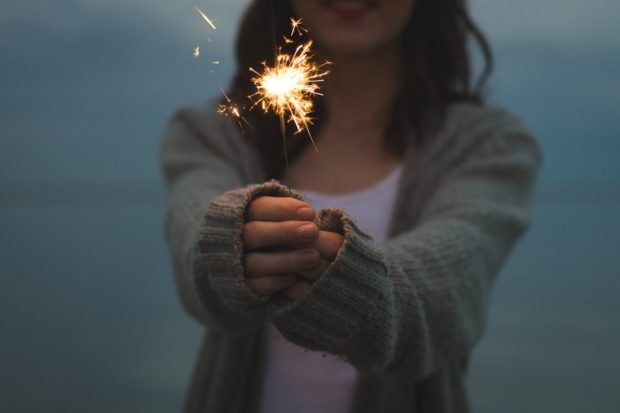 By Hannah Brandt
It is the end of another year, a time when many of us observe Thanksgiving, Christmas, and other holidays with loved ones, taking time to reflect the state of our lives and our world. Like every year, there is much to be thankful for and much to be concerned about, including the moral dilemma in celebrating that which embodies love and compassion but is also synonymous with oppression and colonization.
This year has seen a variety of landmark, progressive legislation passed by California governor, Jerry Brown. Just a few weeks after forty of us from the Central Valley rallied with a thousand others at the state capital in support of AB 953, the bill prohibiting law enforcement from using race, national origin, religion, gender, sexual orientation, gender identity or immigration status to profile or discriminate against individuals, the governor signed AB 953 into law. Given his refusal to speak to those with impassioned cries for justice, many were surprised he signed it rather quickly and without more arm twisting. Of course, the full impact of enforcement and accountability will come to fruition after he leaves office.
Among others, Brown signed into law legislation aiming to prevent the wage gap against women, a law protecting transgender rights, one prohibiting concealed weapons on college campuses, the nation's toughest antibiotic law restricting its use in livestock, and a long overdue law barring state sports teams from making the Redskins their mascot. Yes, there have continued to be California teams using the deeply offensive ethnic slur. And unfortunately, there are no laws against this practice in most states throughout the country. Hopefully, as California goes, so goes the nation. Of course, even on the "Left Coast" our work is far from done. As always, these milestones were achieved through years of tireless work by grassroots activists. Locally, we have seen women fight for wage equality; advocates demand tenant rights, dignity for the homeless, justice for transgender individuals, and green space in low-income neighborhoods for One Healthy Fresno.
Conversely, we have witnessed an increase in attacks on Planned Parenthood health clinics, a rise in intolerance against immigrants whether from Latin America, the Middle East or Africa, chilling racist activities against African American churches, including the murder of several individuals in Charleston, S.C. by a white supremacist. Studies show people with anti-government agendas and white supremacist ideologies are far more likely to carry out acts of terror in the United States than those who get profiled for reading the Quran, wearing a headscarf, and/or having higher levels of melanin. It is the scapegoating of Latinos, African Americans, and people of Middle Eastern descent while allowing hate groups to flourish that lets the Dylann Roofs and Robert Dear Jrs slip through the cracks.
If you have turned on the TV or followed news on social media for the last few weeks, it has been wall-to-wall coverage of the November 13th attacks in Paris for which ISIS has claimed responsibility. Of course, this loss of life was a terrible tragedy that deserves attention, but the imbalance in attention is striking and predictable. This happens every time mass violence hits a Western country, yet very rarely when it happens in the non-Western part of the world (exempting when Western tourists are hurt). Those ISIS and Boko Haram attacks with mass casualties in Beirut, Mali, and Nigeria barely get a mention.
The preoccupation that world leaders, the media, and the American public has with the 130 deaths in Paris continues despite the hundreds of thousands of civilian deaths in Syria, similar scores dead from the American War on Terror in Iraq and Afghanistan, hundreds of innocent dead from American weaponized drones throughout the Middle East, and the American-backed Saudi onslaught against the citizens of Yemen. It is not that no mainstream journalists cover these tragedies, but those who do often find the results of risking their lives buried by whatever gets the most views and clicks.
That is why progressive media is vital to our community. We bring you the news that others do not see fit to print. We share it with you through the voices of those silenced by the powers that be in government, the media, and other powerful corners of society. These are viewpoints and perspectives you will not see and hear elsewhere. Because we do not have powerful corporate backers, we always struggle to stay afloat. That has never been truer than now, as we endeavor to keep the lights on. As we try to come up with creative ways to do so, we need your help.
Consider subscribing for $40 a year, $15 for low-income membership, or become a progressive movement builder for $60. Please visit fresnoalliance.com or our social media pages for an online fundraiser and merchandise coming soon. If you have a business you would like to advertise in the paper, please contact Dan Yaseen at (559) 251-3361. You are not seeing things, the paper has shrunk slightly as we tighten our belts. We will be printing 16 pages, with more content on our website. Currently, any inserts found inside the paper were placed there without our knowledge, do not come from Community Alliance, and we are not responsible for that content. If you would like to contribute articles, please send them to editor@fresnoalliance.com by the 15th of the month.
Thank you and Happy Holidays!
Hannah Brandt, Editor of Community Alliance