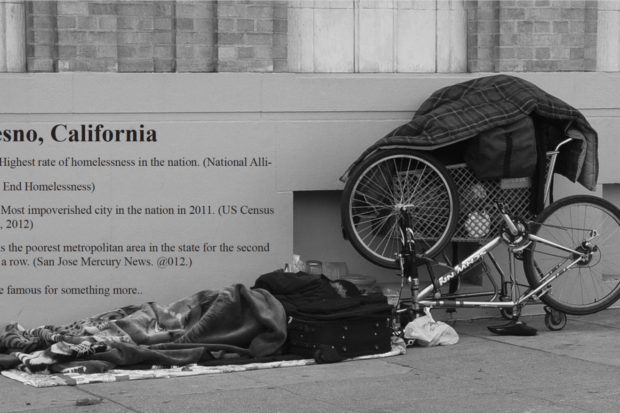 By Paul Thomas Jackson
(Editor's note: The sources for the information included herein are available in the online version of this article.)
Those readers who celebrate Jesus's birthday usually do so by exchanging gifts with one another. For better or worse, one family member tries hard to find the right gift for the other. But amid all that fuss, do any of us remember the words ascribed to Jesus, "What you do to the least of these, you do to me?" Greatly admired by his followers, he—like the founders of many faith traditions—called upon his followers to recognize the dignity inherent in every person.
It surely comes as good news that in order to do work for the needy, a volunteer can help by giving some time and energy in this and other seasons as one's schedule permits. Unlike those personal gifts maxing out credit cards, impersonal gifts usually involve less money and stress. Nor is there cause to worry about the particular color or appearance of a heartfelt gift, which the needy usually welcome with such gratitude and warmth as to seemingly banish the winter chill.
Fresno Homeless Advocates is an unincorporated association—and specifically, a nonprofit association—that strives to represent all members of the Fresno community who have a serious interest in advocacy for the rights, concerns and interests of homeless people, whether sheltered or unsheltered.
An online (Yahoo) discussion group was created at the time of the record-setting $2.35 million settlement that was reached in 2007. Another online (Facebook) group was created at the time of the City of Fresno's demolition of encampments in 2013. Both groups are named "Fresno Homeless Advocates" and often collaborate and have some crossover.
The vision of the association (which is more clearly represented in the Facebook group of which the writer is a facilitator) is "doing intervention and prevention work for one and all."
Intervention calls for directly intervening in the lives of homeless people. As one of two types of homeless advocacy, it calls for always (as schedules permit) giving them a hand up, whether from homelessness or mitigating their plight. And in giving one's time and energy to such work, one might find inspiration in those words of Jesus, "When you do a charitable deed, do not let your left hand know what your right hand is doing." This is generally understood to be a metaphor for almsgiving without mental reservation but with one's whole heart.
People of all faiths, as well as those of no faith, feel the need to recognize that dignity, particularly of the unsheltered individual, a little more keenly this time of year as temperatures drop. Many past or present volunteers for the Sleeping Bag Project espouse no faith.
Also demonstrating goodwill toward all people and a unifying spirit, Food Not Bombs welcomes anyone, regardless of creed or belief. Volunteers for this international movement have been preparing and serving vegetarian meals for the homeless and hungry on Saturdays in Roeding Park for nearly two decades. It's in the same unifying spirit that Fresno Homeless Advocates is inclusive of all members of the community who have a serious interest in homeless advocacy.
As for the harsh winter chill, a California city is under no statutory obligation to provide a warming shelter. However, the availability of warming centers remains a concern of the homeless in Fresno. The city's policy provides for opening on those nights when the low temperature will reach no higher than 34 degrees F.
Yet, medical conditions, medicines, dehydration, tiredness and homelessness itself—let alone substance abuse—can make one more susceptible to hypothermia than otherwise. One having any of those conditions might suffer it while in weather as warm as 60 degrees F.
And on nights no colder than 51 degrees F, the elderly can suffer hypothermia requiring hospitalization and a high rate of mortality.
Homeless advocates around the country recognize the longest night of the year (occurring four days before Christmas) as Homeless Memorial Day. Some in the Fresno Homeless Advocates—in addition to communicating with the City of Fresno about what it should or must do for the homeless here—discussed plans for the 2015 Homeless Memorial Day.
Fresno Homeless Advocates is poised to advocate for positive social change under these policies. It might indeed be an uphill battle to bring about any desirable change at the federal level; meanwhile, an errand to Congressional offices is comparatively easy in Fresno. Paying for parking might detract from downtown business, but it's a real bargain vis-à-vis the total time and expense of visits to Congressional staff in larger cities. However daunting the realization of the vision may be, it seems incumbent on those social justice–oriented groups in the Central Valley concerned with federal matters to take that opportunity.
*****
Paul Thomas Jackson is an L.A. native who first came to live in Fresno in 1996, transferring to Fresno State as a Public Administration major. A decade later, he prepared the claims that paved the way for the homeless lawsuit that settled for $2.35 million. He now administers the Fresno Homeless Advocates' Facebook group of about 200 members.