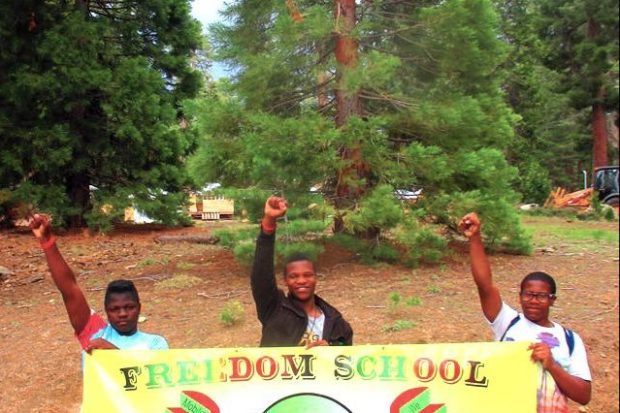 By Floyd D. Harris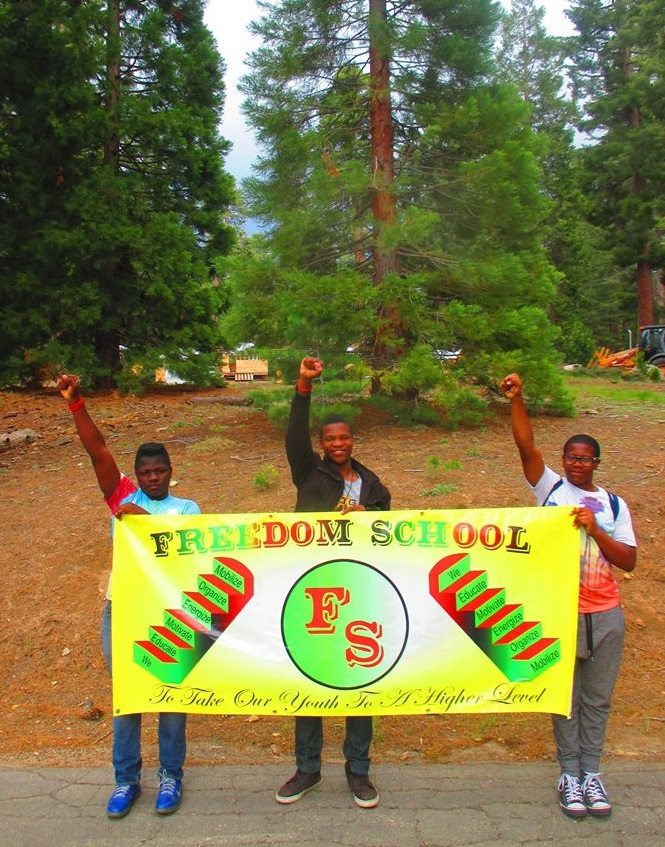 Freedom School Goes to the Mountains
One year ago, May 29, 2016, Rev. Floyd D. Harris took the Freedom School students to Big Tree State Park at Grant Grove in the Sierra Nevada mountains. Fresno Freedom School was in full force at Big Tree Park holding it down for the kids in West Fresno. Some of the students had never been to the mountains. There were so many big trees all over the place. We were able to walk inside of one of the trees. This was a day of fun that we will never forget. We learned how to tell how old a tree is by counting the rings. Rev. Harris was like a big kid again climbing on boulders. He put his arms in the air and said, "I'm the king of the mountains! I rule the world!"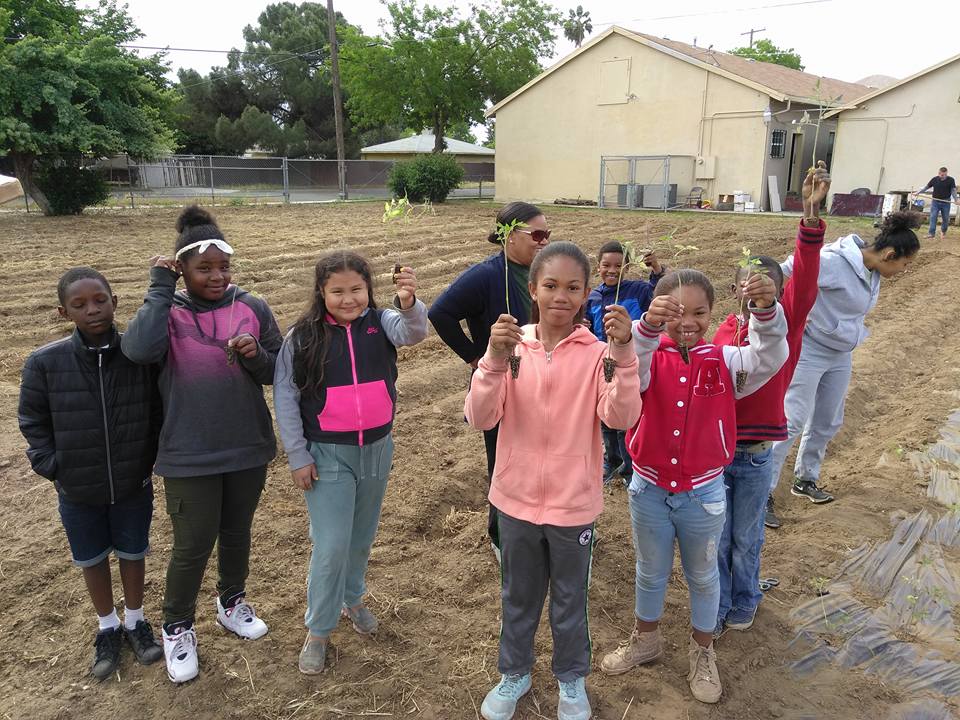 Freedom School Farming
Rev. Harris instructed the Freedom School students how to work as a team as they put up their farm tools. They did a great job working safely. Students learned how to transplant a bell pepper and did a wonderful job. Keep up the good work. Go Freedom School. We had a wonderful Saturday school in West Fresno at the Freedom School demonstration site. The students were excellent with great attitudes, wanting to learn.
Freedom School Tea Party
The students cooked and prepared amazing food as well as served it. Fresno Freedom School instructors taught the kids the proper way to prepare for a party including dressing for a formal event. We taught students how to tie a necktie properly. This was the first time many students had this experience. They all did great. Our students took the lead in preparing the food and the table, taking care to wash their hands. We also greeted a new Freedom School student and parent. Kiddo was a little nervous meeting me but was fired up and ready to go once he started working. I explained to him to always look a person in the eye when you shake their hand and hold it firmly. He did a wonderful job.
If you would like your son or daughter to enroll at Freedom School this summer, learn more at https://xyfloyd.wixsite.com/freedomschool.
*****
Rev. Floyd D. Harris, Jr., is the founder of the Freedom School. Contact him at 559-790-4277 or xyfloyd@aol.com.