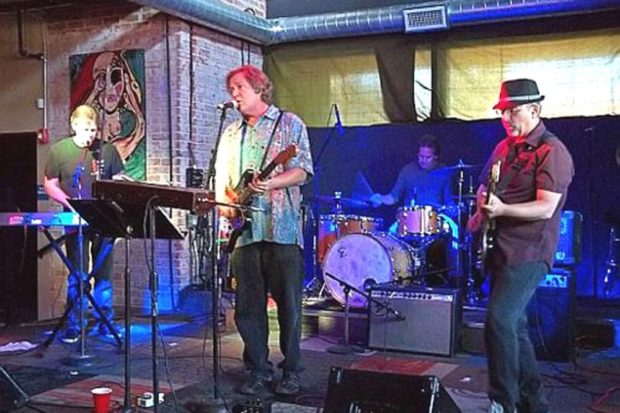 By Kelly Borkert
People from all points will be converging on Jan. 20 at the Full Circle Brewery (620 F St.) for another great experience at the hands of Blake Jones and the Trike Shop and another tasty mix of music, fellowship and food in support of Food Not Bombs.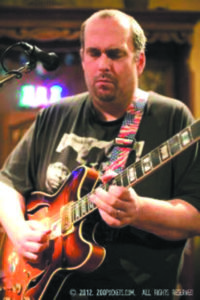 A variety of vegan chili and cornbread will be there, and the music is a bang-up selection of artists from here and abroad. Thereminist Jones has conjured up another stunning combination from his bag of tricks, all of them performing on the Full Circle Brewery stage in a fund-raiser for Fresno Food Not Bombs. This year's show starts at 5:45 p.m. with Mike Glendinning (funky solo art guitarist from the Bay Area), followed by Blake Jones and the Trike Shop (eclectic art-pop) at 6:30 p.m. and Frezmorim (local 11-piece Klezmer band) at 7:30 p.m.
Every Saturday at Wesley United Methodist Church (1343 E. Barstow Ave.) from 9:30 a.m. until 12:30 p.m. volunteers gather to sort, clean, prep and cook produce donations to make soup and salads for a meal to be served near Storyland in Roeding Park at 1 p.m. The meal includes beans and rice, pastries and loaves of artisan breads, as well as tea and water. Staples such as beans, rice and serving supplies require some money, so no matter how much labor or materials are donated by the great folks who contribute, there is always a need for money to cover these essentials.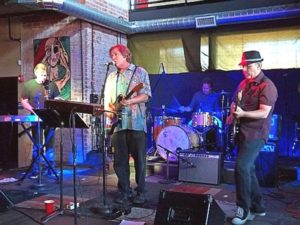 Which is where Blake Jones and the Trike Shop came in, starting nearly 10 years ago by mounting spectacular events that unfold like flowers and explode like fireworks. Jones may be comfortable pointing fingers at his theremin, but he needs to be fingered for his work at this event over the years. The Trike Shop and their many guests have continually amazed with new delights and dimensions from our local music scene and exotic performers from out of the area as well. It is something to be experienced to believe and well worth the $10 sliding scale donation. Well worth twice that. Food Not Bombs meal servings at Roeding Park every Saturday for 17 years? Priceless.
*****
Kelly Borkert has been concerned about hunger since the day he was born. Contact him at kellyborkert@hotmail.com.