Eduardo Stanley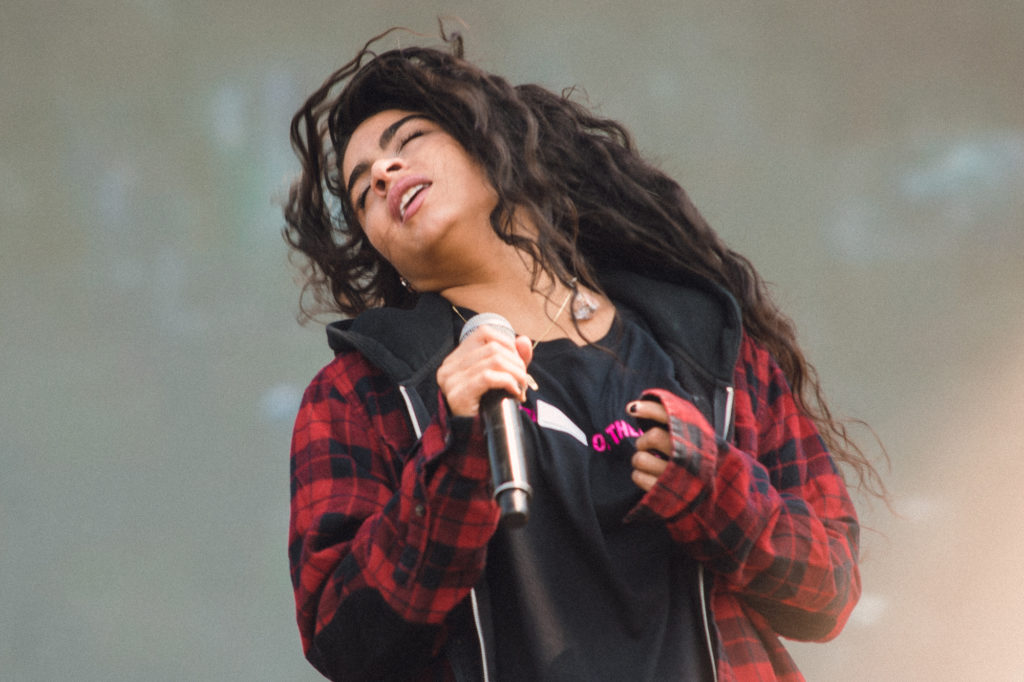 El Festival de Música Grizzly (https://grizzlyfestival.com/), de Fresno, ya se convertido en un evento anual bien establecido y reconocido. Este año tendrá lugar otra vez en el auditorio del Parque Woodward, al norte de la ciudad, los días sábado 4 y domingo 5 de mayo, y el artista principal será la reconocida banda Portugal The Man.
Esta banda es originaria de Alaska aunque actualmente sus integrantes residen en Portland, Oregon y ya han dado a conocer ocho álbums. Portugal The Man es una banda de rock indie y comenzó en 2004.
"Portugal The Man vino muchas veces a Fresno cuando eran desconocidos", dice Arturo Breceda, promotor del evento. "Tienen muchos seguidores en esta área".
El resto de la cartelera incluye al rapero de Oakland G-Easy; el violinista local Patrick Contreras; el rapero Saba, de Chicago; la banda de reggae Tribal Seeds, de San Diego; Ziggy Marley, hijo del legendario Bob Marley, traerá su reggae desde Jamaica; el duo de música electrónica Matt and Kim, de Nueva York; de Los Angeles llegará Schoolboy Q con su hip hop; mas rock'n roll con la banda californiana Young The Giant; la revelación latina Yessie Reyez, nacida en Canada de padres colombianos, y muchos más.
"Este año, como en los anteriores, queremos tener una amplia variedad de estilos musicales", explica Breceda. "Pero ahora vamos a incluir un homenaje al Cinco de Mayo, ese día tenemos varios artistas latinos, como Tropa Mágica, La Marcha, Paisa God y Jessie Reyez".
El Festival Grizzly se inició modestamente en 2012. Después de tres años, se reinició en el estadio Chukchansi, en el centro de Fresno y desde hace dos años tiene lugar en el Parque Woodward.
"Los grandes festivales de California, como Outside Lands, Coachella y BottleRock, se hacen en grandes parques y nosotros quisimos hacer lo mismo", afirma Breceda.
En la edición 2018 del Festival, la presencia del rapero Snoop Dogg levantó una fuerte controversia en el gobierno de la ciudad, donde algunos concejales conservadores impusieron restricciones al evento y se pidió mayor presencia policial. Sin embargo, el festival fue un éxito y no hubo ninguna clase de incidentes.
Esta reacción de sectores conservadores a manifestaciones culturales de determinados sectores sociales o de jóvenes, demuestra las barreras que enfrentan los organizadores en el Valle Central. Por ejemplo, los organizadores del Festival del Pueblo, en Visalia, el año pasado, se quejaron de acciones hostiles por parte de las autoridades que los llevó a no volver a presentar dicho festival.
Los festivales masivos de música son ya parte importante de la cultura musical. Decenas de festivales tienen lugar en todo el país y el crecimiento de Grizzly es una buena noticia. Al igual que otros eventos similares, el Festival Grizzly incluye expresiones artísticas, comida —incluyendo food trucks— y las buenas vibras de una audiencia que quiere más en Fresno.