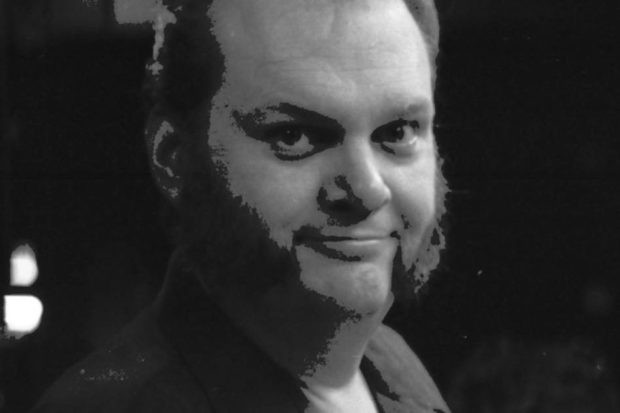 By Rychard Withers
Randy Stover, one of KFCF's founders, passed away last month at the age of 71. Randy worked as a contract engineer for almost every radio station in the San Joaquin Valley at one time or another, often handling the engineering needs of a dozen stations at a time.
In the late 1960s, a group had formed to support professors at Fresno State who had been fired for political, cultural and union reasons. That was the Fresno Free College Foundation (FFCF), and much of that battle is detailed in the book The Slow Death of Fresno State, which is now available as an e-book.
One of the things the Foundation noticed was that local media generally supported the Norman Baxter regime at Fresno State, and the only media coverage that was supportive and positive was from the Pacifica Radio stations. The FFCF Board decided that it would like the progressive news coverage, alternative music and culture, and public affairs programming of Pacifica Radio to be available in the Central Valley. The Board decided to pursue a low-power FM translator, relaying the signal of KPFK in Los Angeles. The search began for a broadcast engineer to help with the project, and a number of people suggested they contact Randy.
Randy was glad to help and immediately suggested that instead of a translator the Foundation should instead go for a full-power broadcast station license for an 18-watt station, because a translator station is secondary to a full-power license, and could be bumped, and forced to disappear if full-power stations were to apply for all available frequencies.
Randy also suggested to the Board that the station could be put together much cheaper if it rebroadcast Pacifica's KPFA in Berkeley rather than the signal of KPFK in Los Angeles. Getting the signal from KPFA required only one microwave hop, whereas the Los Angeles signal would have required three microwave systems. The Board decided this was a good idea, and fund-raising, a loan and an FCC application were pursued.
Randy, as a broadcast engineer, had collected various pieces of equipment in his garage and warehouse over the years and was able to donate much of the equipment needed to get on the air. The FCC granted a construction permit, and the station was put together and began broadcasting in June 1975.
When KFCF went on the air, it was the first public broadcaster on the air in the Valley, years before Channel 18, National Public Radio (NPR), Radio Bilingüe and KFSR. The programming on KFCF was quite different from the fare on commercial stations at the time, which consisted mainly of Top 40, country/western, middle of the road and elevator muzak.
During the early years, threats were received from the KKK and a lot of complaints from local conservatives. And when the NPR station, KVPR, signed on, they sent a letter to the Fresno Free College Foundation saying that KFCF was no longer needed and that it should hang up its microphones and return its license to the FCC. Randy, Alex Vavoulis and the FFCF Board laughed off the idea and applied to the FCC for a power increase, which was granted.
I first met Randy in 1975 at one of my first radio jobs, at a commercial radio station, working overnights at a Top 40 station, while going to college. One morning, about 2 a.m., the station's engineer came in, and with him was a burly gentleman with muttonchops, a pony tail and dressed in coveralls, tennis shoes and a train engineer's cap. I had already been volunteering with KFCF but hadn't met the engineering side of things.
Before long, Randy had me climbing towers, installing antennas, working on installing equipment and studios. Over the years, I learned much from Randy about radio engineering and he was a major mentor to me. And he was very eclectic in his interests. He had a large album collection of all styles of music, had all sorts of hobbies and loved to gather friends together for late night food and gab sessions at local diners.
Over the years, Randy had the KFCF studios for local programs upstairs over his garage, at no charge to the station. He also traded taking care of KKDJ's studios and transmitter in exchange for free rent for KFCF's transmitter. He donated tens of thousands of dollars' worth of equipment to the station and logged thousands of miles traveling to the transmitter site and microwave stations. And often times traveling to a transmitter site with Randy when a station was off the air was like Mr. Toad's Wild Ride.
Without Randy's efforts, dedication and love of the station, KFCF would not exist. I'll miss Randy but know that he was happy that KFCF would continue to exist for long after he was gone.
*****
Rychard Withers has worked in radio for many years, working for CBS Radio as an engineer, and currently is executive director of the Fresno Free College Foundation and general manager of KFCF-FM. His cats tolerate the radio being on much of the time. Contact him at rwithers@kfcf.org.