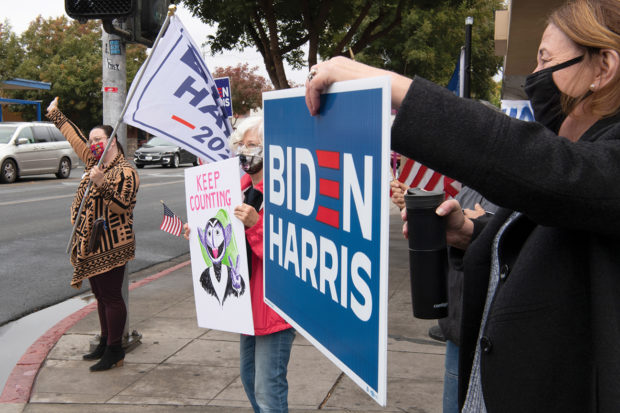 By Michael D. Evans
National
The Biden-Harris team not only defeated Donald Trump, charitably the worst President ever, but also staved off the demise of democracy at least for another election cycle. With Biden-Harris winning Fresno County by more than 7 percentage points, the Democratic Presidential candidate now has won Fresno County in four consecutive elections.
Countywide, turnout topped 74% of registered voters compared with 67% in the 2016 November election and 56% in the 2018 midterm. The increased interest appears to have been driven primarily by the Presidential contest.
Some local leaders and an international guest assess the outcome:
Rico Franco
California Democratic Party Progressive Caucus Board member
While we're all happy to see a Biden victory, the House and Senate races underperforming is cause for disappointment. This will make it harder for Biden to push through any progressive agenda he may have had and shows [the Democratic] Party still has a lot of work to do in other states.
Namely, the DCCC's (Democratic Congressional Campaign Committee) strategy of focusing on appealing to moderate swing voters in districts only where candidates raise enough money is not a winning strategy. Instead, they should focus on turning out the base by investing in more education for entire districts, not just candidates.
Marsha Conant
President of the Fresno Stonewall Democrats
I have faith that President-Elect Joe Biden and Vice President–Elect Kamala Harris will restore calm and hope to the world. Electing Kamala Harris—a brilliant, outspoken strong California woman of color—is wonderful. I believe it is long overdue, and I could not be more elated.
Finally, it is clear that this country remains divided, and it appears that Trump had far more supporters than I realized. The disappointment in the House and Senate elections reflects that division.
Humberto Gomez Jr.
California Democratic Party Region 8 director
No words can express the implications of changing from a Trump administration to a Biden-Harris administration. The current pandemic will finally be at the top of the administration's priorities to protect and serve our fellow Americans.
[With] the changing of the guard at the EPA (Environmental Protection Agency), HHS (Health and Human Services), DOD (Department of Defense), the Secretary of Education and HUD (Housing and Urban Development), [we can now] implement policies that will be beneficial for everyone.
We must continue to be engaged and motivated to make our voices heard. Just because we have a new administration, we can't let our foot off the gas to implement changes for the betterment of our communities here in the Central Valley.
I will not forget a path to citizenship for our DACA/Dreamers, to implement policies to bring back the children with their parents and to again be a nation that accepts refugees.
Dr. Daren Miller
President of BAPAC Fresno Chapter
The 2020 election cycle has come and gone but not without joy and pain. Joy comes in the fact that more than 150 million people voted. More joy comes in knowing that Fresno and Merced counties are now Blue counties, primarily supporting Democratic candidates. And my personal joy comes in the fact that seven first-time African American women were elected in Fresno, Merced, Madera and Kings counties.
Pain comes knowing that the current U.S. President and other Republican lawmakers are pursuing false paths to claim election fraud and corruption. There is more pain knowing that Democrats lost U.S. House seats and did not win enough seats to control the Senate (although still to be determined in January) and that California failed to pass Props 15 and 16.
With all of this stated, I am extremely excited for the future of California and Fresno. Young people (those under 40), the disenfranchised and the underserved will lead us to brighter days.
Doug Lerner
American living abroad in Tokyo
While foreigners living in Japan were intensely interested in the U.S. election, most with their sights on defeating Trump, most Japanese didn't start talking about it until nearly Election Day. Japanese, of course, are used to very short election cycles. The fact that the U.S election runs on nearly two years is unfathomable to most people. [But] with the suspense over the final call, Japanese news media was on it nonstop.
U.S. friends in Japan were actively engaged in social media efforts to get people voting. As a registered absentee voter from Missouri, it was especially easy for me since I could do it all online and didn't need to send anything through the post office. Japanese people found it interesting that I could vote from Japan. Everybody is hoping for a peaceful transfer of power and for Trump to go write his memoirs from a secure prison somewhere with no Twitter feed.
Michael D. Evans
The election results were mixed at best. Yes, we rid ourselves of the festering wound in the White House, but we have yet to deliver a Congress that can push through President Biden's policy initiatives. The most concerning takeaway from the election is that millions more people voted for Trump than did so in 2016. Who are those voters? Why did they vote for Trump? And why do pollsters seem unable to find these voters? And we learned yet again that Republicans will vote Republican no matter what.
Some relevant questions as we look ahead: How does Biden handle the relationship with Senator Mitch McConnell (R–Ky.) if Republicans retain control of the Senate? What happens to the Lincoln Project, and where will its participants land? How long will the honeymoon last for the fragile coalition of progressive and corporate Democrats that got Biden elected? How do grassroots groups engage to best affect policy outcomes?
---
Congress
"This year's Democratic campaign was a grand, albeit accidental, experiment in how much a campaign can accomplish without door-to-door canvassing—which the national Democrats decided to avoid," says Gary Lasky, chair of the 2,100-member Sierra Club Tehipite Chapter in Fresno. "Instead, volunteers were redirected to make phone calls to voters for reasons of safety in the pandemic.
"The results were not pretty: seven Congressional seats in California were flipped by Democrats in 2018; of these, 2–4 will be lost by less than 2% in 2020. Canvassing would likely have made a difference."
Heading into the election, the four Congressional districts that cross into Fresno County were split with two Democratic and two Republican incumbents. In at least three of those races, the incumbents will return to Congress.
In District 4, Democrat Brynne Kennedy, an accomplished businesswoman, ran a spirited campaign, raising more money than the incumbent, Rep. Tom McClintock (R–Elk Grove), and appeared to be polling well in the race. Kennedy's grassroots effort had more than 750 volunteers who phone banked from home.
Kennedy received the Sierra Club endorsement, whereas McClintock, a libertarian, "is dedicated to selling off the Sierra National Forest for mining, drilling and logging," notes Lasky. In the end, the district was too deeply Republican and McClintock prevailed.
In District 16, Rep. Jim Costa (D–Fresno), despite running a stealth campaign, had one of his easiest reelection races, defeating Republican Kevin Cookingham. Costa escaped the election night tension that has defined his race in recent election cycles. Costa's "lifelong commitment to service through politics is hard to beat," says Marsha Conant, president of the Fresno Stonewall Democrats.
In District 22, Rep. Devin Nunes (R–Tulare) defeated Democrat Phil Arballo. The district seems to have "slipped back deeper into Republican hands," states Rico Franco, a board member of the California Democratic Party's Progressive Caucus, referring to the many elections before 2018 when Democrats were not competitive in the district.
"Most voters do not realize how poorly he represents CD22," says Conant. "But Nunes spends so much money throughout the year promoting himself [that] he is close to impossible to defeat."
There were several dynamics at play in this race. Arballo was the handpicked successor to Andrew Janz, who ran for the seat in 2018. Arballo, however, proved to be nowhere near as effective a candidate as Janz. And his campaign was unable to take advantage of the many opportunities that Nunes provided to challenge him. Nunes' behavior was so outrageous during the election cycle, it's almost as if he wanted to lose (or at least be given consideration as a Trump successor).
Moreover, this race benefited from considerable out-of-district support in 2018, primarily from the Bay Area, which did not materialize this cycle—because of Covid-19, volunteers writing off this race early on as unwinnable and volunteer support throughout the state shifting to swing-state efforts.
"Costa and Nunes were always going to win given the quality of their opponents and demographic advantages," says Dillon Savory, executive director of the Fresno-Madera-Tulare-Kings Central Labor Council.
Yet again, the most competitive Congressional race in the Valley was District 21, with the winner still undetermined as of the deadline for this analysis. Conant called the District 21 race "the ugliest, most hateful advertising campaign" she has ever seen. "If you do not follow the candidates closely and were only influenced by advertising, you wouldn't want to support either of them."
Rep. TJ Cox (D–Fresno) ceded the advantage of incumbency by not running a campaign during the primary and delaying the kickoff of his fall campaign until June. Moreover, the campaign had a lot of negative press regarding his business dealings and tax payments. David Valadao, the Republican who Cox defeated in 2018, has his own issues: a bankruptcy, failure to appropriately pay his workers, liability in a lawsuit for one of his workers losing an arm and having voted with Trump 99% of the time when he was in Congress.
"Valadao did a great job campaigning in the west-side communities" of Fresno County, notes Espi Sandoval, a west-side activist and Kerman City Council member. "There was a major disconnect from TJ's campaign and our west-side communities."
"CD21 will always be a tough fight unless we invest in a ground game to fight the disinformation that Republicans throw into the district," says Humberto Gomez Jr., Region 8 director for the California Democratic Party. Nevertheless, he says that in this election "the biggest challenge was getting this poor Latino district to vote because many are not making ends meet to feed their families."
"TJ's campaign should have canvassed more," reiterates Savory. "We barely won that seat in 2018 and mostly because we had a high-profile [State] Senate race overlapping with key down-ballot local races. All of them were canvassing and coordinating in some way.
"Take all of that out of the equation and you are left with almost exclusively negative media."
In other Central Valley races, Rep. Josh Harder (D–Turlock) and Kevin McCarthy (R–Bakersfield) were reelected in Districts 10 and 23, respectively. Harder was challenged by Ted Howze, a Republican who proved so gaff-prone that the Republican Party even pulled back from supporting him. Democrat Kim Mangone, with a background in systems engineering and military experience, fell short in her bid to unseat House Minority Leader McCarthy.
Propositions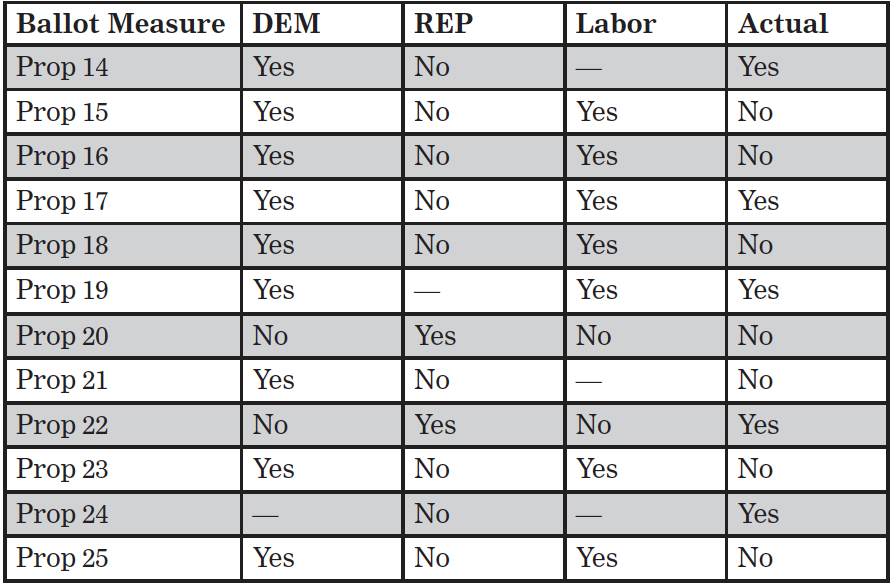 The two most high-profile propositions, and the ones most promoted by labor and the Democratic Party, were Props 15 and 22. Prop 15 would have increased funding for public schools, community colleges and local government services by changing the tax assessment of commercial and industrial property. Prop 22 exempts app-based transportation and delivery companies from providing employee benefits to certain drivers.
"The defeat of Prop 15 and passing of Prop 22 show how overwhelming corporate money can be in our politics," says Franco.
"With the lack of funding in California for GOTV canvassing, we relied too heavily on winning a media war with corporations that have endless amounts of shareholder cash for the propositions," intones Savory. He added that "most of California's 'people power' was focused in battleground states."
"Proposition 22 was a huge loss because Uber, Lyft, Doordash and other gig economy companies will now be exempt from California's employment laws," asserts Gomez. "They will only be classified as independent contractors without protections such as a minimum wage, health/dental coverage [and] overtime pay protections—a huge loss for labor."
"The LGBTQ+ community is very disappointed in the failure of Proposition 16," says Conant. Prop 16 would have allowed diversity in public employment, education and contracting decisions.
"The opposition lies in advertising were very effective," she notes. "Ultimately, supporters of Prop 16 did not do a good job of educating voters."
Propositions endorsed by the Democratic Party and the Central Valley Progressive PAC that passed included Prop 14, which authorizes bonds to continue funding stem cell research; Prop 17, which grants the right to vote to people on parole; and Prop 19, which changes certain property tax rules to allow for property tax breaks and wildfire funds. Both organizations opposed Prop 20, which failed, and would have restricted parole for certain offenses currently considered to be nonviolent and authorized felony sentences for certain offenses currently treated only as misdemeanors.
Franco notes that it is "easy for voters to get confused on what these ballot initiatives really mean" and feels that it is necessary to "better educate our electorate on these propositions and work to get corporate money out of these campaigns as much as possible."
Down-Ballot Races
For local down-ballot races, there was an absence of high-profile elections. With no State Senate races on the ballot this year for our area and the Board of Supervisor and City of Fresno races having been determined in the March primary, the focus on down-ballot races in the area was education races and municipal elections in small and medium-sized towns.
Assembly
Assembly Member Joaquin Arambula (D–Fresno) was elected to his third full term defeating Republican challenger Fernando Banuelos. Arambula was visible in communities throughout the district in the past few months, according to outgoing Kerman City Council Member Sandoval. "The majority of the voters from our communities are very familiar with Joaquin."
Arambula has been a strong advocate for improving access to healthcare in the Central Valley; has worked to improve job development, public safety and support for veterans; and has obtained millions of dollars to assist community needs within the district.
Education
Four of the seven State Center Community College District (SCCCD) seats were on the ballot. In two of those races, incumbents Debbie Ikeda (registered Democrat) and Richard Caglia (Republican), were reelected. However, each had two opponents and each received less than 50% of the vote, indicating that both might have been vulnerable in a one-on-one race.
Moreover, in the Caglia race, one of the candidates, Jon Bath (Democrat), had withdrawn from the race but too late to be removed from the ballot; still, he finished second with 32% of the vote. It doesn't bode well for an incumbent to lose a third of the vote to a ghost candidate.
n the other two SCCCD races, the incumbent was defeated. Eric Payne (Democrat), who served two terms despite surviving several public embarrassments (e.g., inappropriately using a disability parking space, plagiarizing an op-ed, receiving large fines for campaign finance violations), was brought down at the ballot box by Nasreen Johnson, a rising star within the Democratic Party. Payne finished third, also trailing Sevag Tateosian (Republican).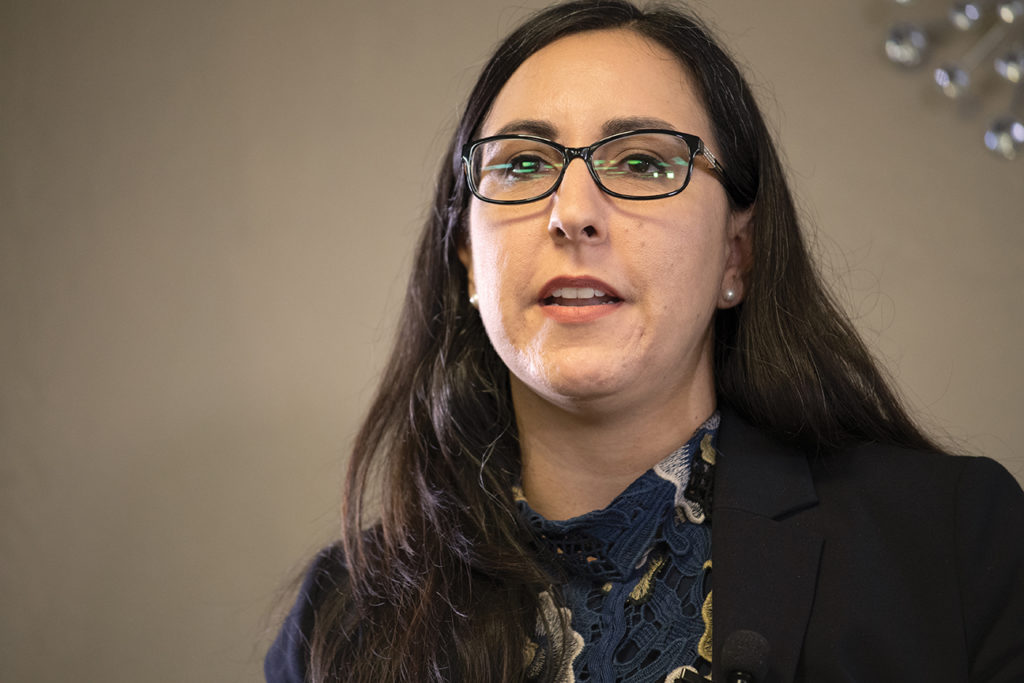 "Nasreen Johnson will be an outstanding addition to the SCCCD," says Conant. "She will be a strong addition to [incumbents] Magdalena Gomez and Annalisa Perea, and I have tremendous confidence in their commitment to the community. We are lucky to have them all."
John Leal, who also had served two terms, was defeated in his bid for reelection by Danielle Parra. There was also a third candidate in this race, Dary Rezvani, who had the endorsement of most progressive groups. Leal's vote to privatize the district's bookstores probably sealed his fate. Savory notes that Parra "has a bright future."
In the Board of Education races, Bryan Burton was elected in Trustee Area 2 by edging out fellow Republican Blake Zante. In Trustee Area 3, James Martinez (Democrat), a staffer with State Senator Melissa Hurtado (D–Sanger), defeated the incumbent Daren Miller (Democrat) and two other challengers. Miller had been appointed to the seat after Nelson Esparza vacated it following his election to the Fresno City Council.
Martinez is the first openly gay man elected to public office in Fresno. "That is a tremendous step toward inclusion," said Conant. She says that "will motivate other LGBTQ candidates to step forward."
For the Fresno Unified School District trustees, incumbents Claudia Cazares and Carol Mills were easily reelected. Elizabeth Jonasson Rosas had no opponent and therefore did not appear on the ballot. Cazares defeated two opponents including Bill Gates (OK, not that Bill Gates), whereas Mills had three challengers, the strongest of which was David Paredes. Mills had labor backing, whereas Paredes was supported by some progressive groups.
In the Central Unified School District, Phillip Cervantes (Democrat) squeaked by Corbin Gunstream (Republican) to win reelection in Trustee Area 3. In Trustee Area 6, Jeremy Mehling (Republican) bested three opponents, including Stacy Williams (Democrat), who had been endorsed by some progressive groups. For the Trustee Area 4 seat, to complete a vacated term, Shawn Brooks (Democrat) easily surpassed Bret Rush (Republican); Brooks was endorsed by most local progressive groups.
The Clovis Unified School District was surprisingly competitive with some good candidates. In Trustee Area 4, Noha Elbaz (Democrat), unfortunately, lost to Hugh Awtrey (Republican). Elbaz has been called by many the best local candidate to surface in this cycle. She has an excellent resume and a promising political future.
In Trustee Area 7, Yolanda Moore (Democrat) defeated the incumbent, Christopher Casado (registered Democrat). Casado exemplified a political chameleon—first seeking the endorsement of the Democratic Party, then announcing in the press that he was not affiliated with either party and finally seeking the endorsement of the Republican Party. Good riddance!
In Sanger Unified School District Trustee Area 4, Va Pao Her became the second Hmong elected to that school board, joining Brandon Vang.
For the education races overall, "we saw some progressive Democrats get defeated by more moderate incumbents and some moderate incumbents unseated by relatively unknown names," says Franco.
"Money still plays a huge part here," he adds, "especially from real estate developers wanting a say in which areas new schools/facilities go toward so they can have their developments become more desirable."
Municipal
In the highest profile regional race, Santos Garcia, a retired postal worker and local labor leader, was elected mayor of Madera. "Valley Forward put a ton of effort into Madera this cycle," says Savory, helping to elect Garcia and two new city council members. Garcia defeated the incumbent mayor, Andy Medellin. The residents of Madera also passed a measure that would establish a tax on businesses that sell, distribute, manufacture and cultivate cannabis including industrial hemp and hemp products.
Espi Sandoval (Democrat) fell short in his bid to be mayor of Kerman, losing to Gary Yep (Republican). In a frank assessment, Sandoval stated that he lost "because of the relationships that Gary and his family have with the longtime Hispanic residents of Kerman. Gary grew up in Kerman and I grew up in Tranquillity and Mendota. I am still viewed as an outsider in Kerman." Both had been on the city council.
In Selma's first public election for mayor, Louis Franco lost to Scott Robertson. (Previously, the mayor was selected from among the sitting city council members.) Robertson has been involved in fundraising efforts for community activities and has a downtown business.
In both these mayoral races, the Latino candidates lost in predominantly Latino cities, a dynamic that is certain to change with increased voter engagement by Latinos.
The biggest impact among the smaller towns probably occurred in the city of San Joaquin. There, Maria "Cristina" Covarrubia (Democrat) was elected to the city council (see sidebar). Sandoval calls that "a major victory for the city of San Joaquin." Amarpreet "Ruby" Dhaliwal (No Party Preference), who has dominated San Joaquin's politics for years, lost his bid for reelection, which could lead to a dramatic change in the city's political landscape.
Selma now has a female majority on its city council, with Beverly Cho (Democrat) and Blanca Mendoza Navarro (American Independent) winning in Selma's first district elections, joining Sarah Guerra (Republican) on the council.
In Sanger, Esmeralda Hurtado (Democrat) was elected to a full four-year term on the city council. She had been filling out the term for the seat vacated by her sister, Melissa, who was elected to the State Senate in 2018. Daniel Martinez (Democrat) also was reelected.
In Mendota, Victor Martinez (Democrat) was not reelected, leaving the Salvadoran community, which is more than half the city's population, with no representation on the city council.
In Coalinga, Latinos gained representation with Democrat Jose "Manny" Ramirez's election to the city council. There are no Latino members on the current council.
Elections are won by a variety of players, not only campaigns or candidates. We had a number of such players step up in this cycle including the California Democratic Party's Coordinated Campaign, which was the most expansive and organized effort in the state party's history; Valley Forward, the political action arm of the Fresno-Madera-Tulare-Kings Central Labor Council; Valley Impact Consulting; the Central Valley Leadership Round Table; Valley Voices; Rural Communities Rising; and the Sierra Club, among others. There were also beneficial candidate trainings from the Central Valley Partnership and the Fresno County Democratic Party.
*****
Michael D. Evans is a political activist, editor and writer. Contact him at evansm@usa.net.
Hope in San Joaquin
In a bittersweet victory, Maria "Cristina" Covarrubia, running on a platform to continue the good work of the late Council Member Jose Ornelas, won a seat on the San Joaquin City Council.
As members of Nueva Alianza, an organization founded by Ornelas to engage and educate the community on working together to improve San Joaquin, Covarrubia and Eva Luna ran for two of the three open seats on the San Joaquin City Council, determined to continue the progress initiated by Ornelas. He had urged them to run so that together they could be a stronger force to make San Joaquin, which is the smallest incorporated city in Fresno County, more responsive to its citizens.
After finishing the distribution of a Food and Drug Administration water quality survey, work interrupted by the untimely passing of Ornelas, the two candidates walked in the community to talk with voters face-to-face and ask for their support.
The most pressing issues San Joaquin faces include toxic water quality, lack of transparency in local government and jobs and educational opportunities for youth. The challenges in San Joaquin resulting from Covid-19, such as the closing of schools and the lack of resources for youth, have contributed to increased violence in the community.
Sadly, Ornelas succumbed to Covid-19 and Luna lost her race. Many obstacles remain for the residents of San Joaquin. Covarrubia, as a new city council member, and Luna, president of Nueva Alianza, are determined to work together to achieve Ornelas's goals and to be a strong voice for San Joaquin residents, as well as ensuring that the channel to local government opened by Ornelas remains a viable vehicle for positive change.
—Esperanza Avalos