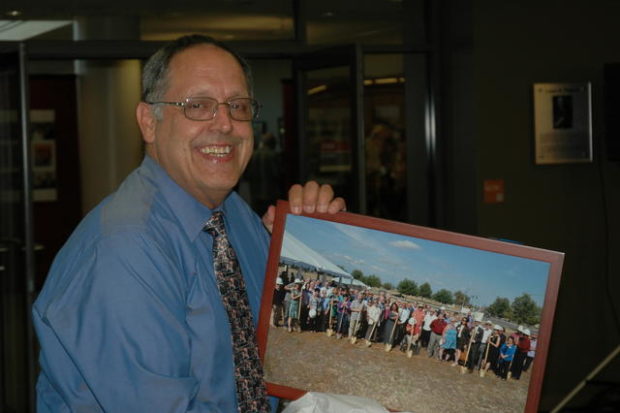 By Mike Rhodes
Welcome to the first monthly sponsored one-half page in the Community Alliance newspaper by the Central Valley Progressive Political Action Committee (CVPPAC). We are excited to share with you our strategy and vision for winning political power in Fresno and the Central Valley. It is important that as progressives we share our values with the community, articulate a vision for the future and tell you how we expect to achieve our goals.
We start with an interview I recently did with Howard Watkins, the past president of the CVPPAC. My hope is that this will give you some insight into why the group started and where it is going as we move toward the 2016 election cycle.
Rhodes: When and why did you become involved with the Central Valley Progressive Political Action Committee (CVPPAC)?
Watkins: We moved to Fresno in 1973 and over the years found that Fresno had lots of active progressive people, but they were not organized for effective political action. Losing City Council votes on important issues was very frustrating. The CVPPAC was the effort to unite our broadly defined progressive community to educate voters and win local elections. I was happy to be part of the first organizing meetings in 2004 and eventually chair of the CVPPAC for a few years.
Rhodes: What are the group's goals and how do they hope to accomplish them?
Watkins: To educate progressives and voters on key, local issues like clean air, public transportation, the living wage, immigrant rights, smart planning and more. Work on getting over 100 local groups to think about the bigger picture and join us in a united effort for change.
Rhodes: What have been some of the challenges and victories in the group's efforts to get progressives elected to political power in Fresno?
Watkins: Finding good, electable candidates and then getting people organized to help get them elected. Progressive campaigns need money and volunteers, especially for precinct walking. Finding volunteer time to bring about electoral change requires people to make it a priority. Some do, but more need to do so. If we had a progressive majority at City Hall and on the Board of Supervisors, our community would have had much more humane and effective policies for the homeless. Instead, we spent lots of time and money trying to help the homeless cope, but were not in a position to have much of a policy impact.
Rhodes: What do we (progressives) need to do to win in the 2016 elections?
Watkins: Field good candidates and join the CVPPAC. If 1,000 progressives joined the CVPPAC, we would be a major electoral force and could help elect more good candidates to more local offices. Remember: Members decide whom we endorse and how much money to give to a given candidate.
Rhodes: What would you tell friends if you were encouraging them to join the CVPPAC?
Watkins: If you want progressive change at City Hall, the Board of Supervisors and local school boards, then joining the CVPPAC is the best and most effective organization to join. United, we can make the difference!
THE NEXT CENTRAL VALLEY PROGRESSIVE PAC MEETING WILL TAKE PLACE ON SATURDAY, JULY 11, AT 3:30 P.M.

AT THE FRESNO CENTER FOR NONVIOLENCE, 1584 N. VAN NESS AVE.

For more information, contact Pam Whalen at 559-994-9390 or pamwhalen@comcast.net or visit www.cvppac.org.