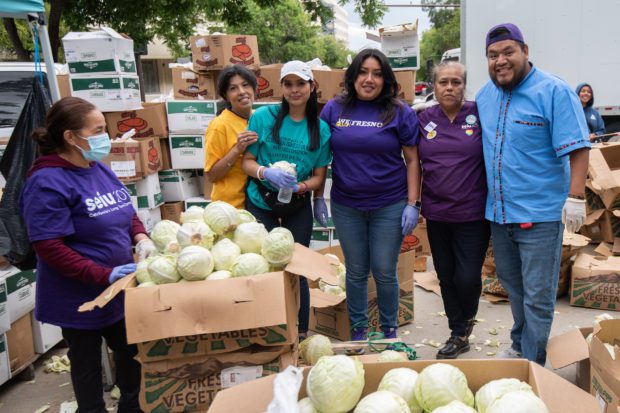 BY COMMUNITY ALLIANCE STAFF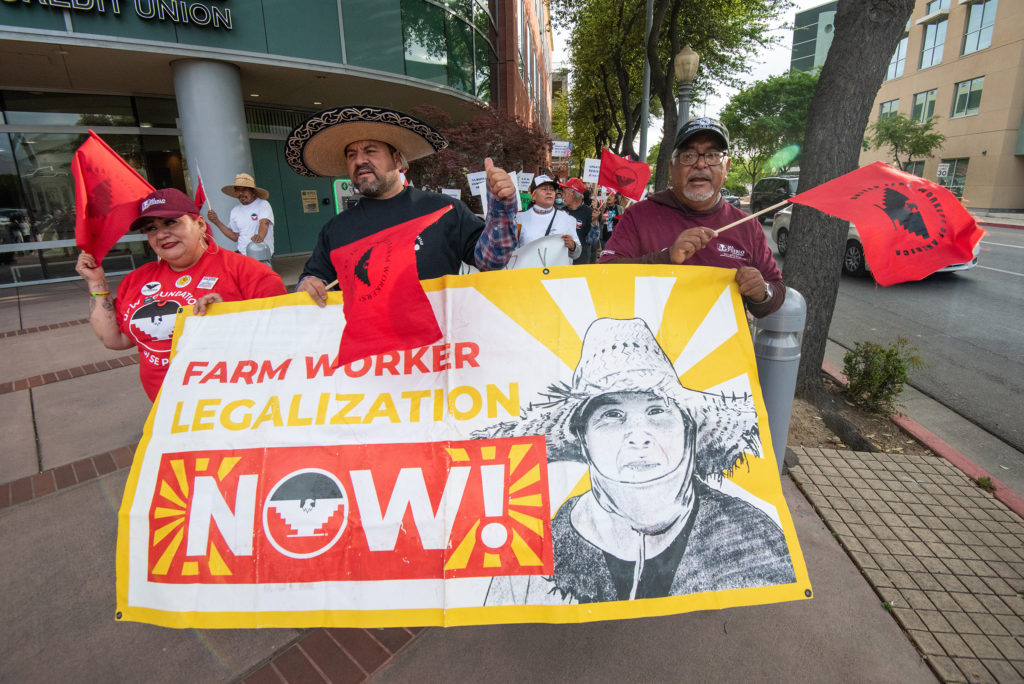 More than 200 people marched through downtown Fresno on May 1 for International Workers Day demanding immigration reform and honoring workers throughout the world. It was organized by the Coalición 1 de Mayo and supported by many community groups including the Dolores Huerta Foundation, the Coalition for Humane Immigrant Rights (CHIRLA) and Centro Binacional Para el Desarrollo Indígena Oaxaqueño (CBDIO).
The Coalición 1 de Mayo was created in 2006 by grassroots activists and community members with the purpose of educating and mobilizing the community in support of comprehensive immigration reform and respect for the labor rights of immigrant workers—which in the Central Valley basically means farmworkers. In April of that year, thousands of people marched on the streets of Fresno and later, on May 1, more than 15,000 gathered in front of Fresno City Hall demanding labor and immigration rights.
In 2006, there was a huge pro-immigrant movement nationwide, with more than a million people marching in Los Angeles and other U.S. cities. Although Congress wasn't able to pass immigration reform, under pressure of the pro-immigration movement it killed the anti-immigrant bill HB 4437, introduced by Rep. James Sensenbrenner (R–Wisc.).