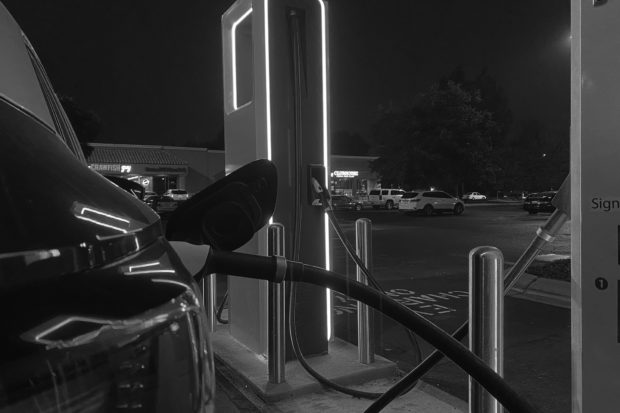 Before the pandemic, every April was a big time for environmental and environmental justice organizations to come together and organize large events, rallies, lectures and all kinds of activities to celebrate Earth Day (April 22).
Traditionally, the main celebration in Fresno was hosted at Radio Park, featuring booths of environmentally friendly products, opportunities to try electric cars, workshops on how to transform trash into art and education on how to recycle, among many other activities.
When the pandemic hit, Earth Day celebrations moved to the virtual space and that became a challenge. Earth Day is a visible opportunity to call on everyone to divest from unsustainable investments, support eco-conscious brands and products, and use your own skills and voice to fight climate change.
Here are some things you can do at home and in your community to support Earth Day and our environment.
Reduce, reuse, recycle. Purchasing is a popular sport in the United States and other industrialized countries. When we grab products from the shelves or hit the click button in our Amazon shopping carts, we do not stop to think that we are affecting not only our wallet but also the planet.
Reducing our consumption of items we do not need, reusing what we have, prioritizing local products and learning how to properly recycle are good first steps. Most cities now offer gray, blue and green waste receptacles, and we often are mailed information on what to put in the correct bin. Yet, many of us are not reading that and not recycling in the right way.
Did you know that California has a law to reduce methane emissions from landfills—which are the third-largest source of methane in the state—by redirecting organic waste to recycling facilities? This legislation went into effect on Jan. 1. Public utilities are working to comply with this law.
The City of Clovis is already allowing residents to dispose of food scraps in the green bins (e.g., coffee grounds, eggshells, fruit and vegetable peels), whereas other cities such as Fresno are still developing strategies to comply with the new standards. Stay tuned to learn what your local municipality is doing.
To learn how to recycle smart, visit irecyclesmart.com, which the state agency CalRecycle has developed to provide education and important tools.
Plant trees. It sounds like a cliché, but it is not. Trees help stop climate change by removing carbon dioxide from the air; carbon dioxide is the main gas that causes global warming.
Through photosynthesis, trees and other plants transform carbon dioxide from the atmosphere into carbohydrates, which they use to make stems, leaves and roots.
Trees store carbon, release oxygen into the atmosphere, provide shade for relief and respite from our hot summers, and lessen pesticide drift from fields close to schools and residential housing. Trees also help beautify neighborhoods, increasing our sense of well-being.
To find opportunities for volunteer tree-planting events, visit treefresno.org.
Go electric. We are all suffering from the high price of gas, but saving money at the gas pump is not the only reason why we should replace our conventional cars with hybrid or electric vehicles. Reducing air pollution is another important reason.
Passenger vehicles are a major pollution contributor, producing significant amounts of nitrogen oxides, carbon monoxide and other forms of pollution.
Our state has set ambitious goals to reduce air pollution from cars. In September 2020, Governor Gavin Newsom issued an executive order requiring sales of all new passenger vehicles to be zero emissions by 2035 and additional measures to eliminate harmful emissions from the transportation sector. This is a bold measure to move the state further away from its reliance on climate change–causing fossil fuels.
Although this transition is not going to be easy, cheap or challenge-free, the good news is that there are programs and investments in place to help those Californians ready to go electric.
Multiple agencies, including the California Air Resources Board and the San Joaquin Air Pollution Control District (Air District), provide incentives to low- to moderate-income residents (<400% of the federal poverty level) living in disadvantaged communities of the San Joaquin Valley to purchase or lease electric vehicles (EVs).
Navigating these incentive programs can be overwhelming, but the EV Equity Program could help Central Valley residents simplify the incentive application process with the help of navigators who could help you choose the right EV car and submit the applications to obtain down payment assistance, rebates and tax credits. Visit evequity.com.
Your gas cars are not the only thing you could replace—your lawn mower too. The Air District has a rebate program that helps with the replacement of gas/diesel-powered lawn mowers with new electric landscape equipment. For information on requirements and eligibility, contact 559-230-5800 or grants@valleyair.org.
Reduce your energy consumption. Perform a household energy audit. Focus on electronic devices such as laptops that are left on 24/7 (which accounts for 5%–10% of residential energy use per year). Turn these devices off when not in use, and you can save an average of $100 on your electric bill annually. Around the house, replace old bulbs with longer-lasting, more energy-efficient ones.
Do your part to celebrate Earth Day and combat climate change.