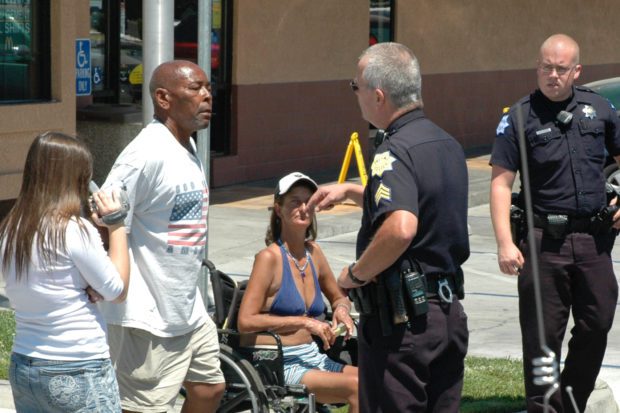 By Community Alliance Staff
Al Williams passed away on May 1, 2022. Williams spent many years as a homeless person on the cruel streets of Fresno in the Roeding Park, Highway 99 and Olive Avenue area. He worked to feed homeless people with Food Not Bombs and spoke out frequently against the unjust treatment of his homeless brothers and sisters.
In recent years, Williams had housing at Renaissance Park Grove through a program to help homeless veterans get off the streets. Williams was a veteran and felt strongly about getting all vets off the streets and into decent affordable housing.
Williams also played an important role in helping the Community Alliance newspaper understand the reality of homelessness in Fresno. He was on the newspaper's editorial board for six years (2007–2013) giving us invaluable insights for the series of articles we wrote about homelessness at that time.
Those articles resulted in changes in public policy, a victory for Fresno's homeless people in federal court and gave the homeless hope that change was possible.
After homelessness ends and we only read about it in history books, we will remember how Williams and the many advocates like him struggled to bring dignity and respect to all the members of this community.
Al Williams, Presente!