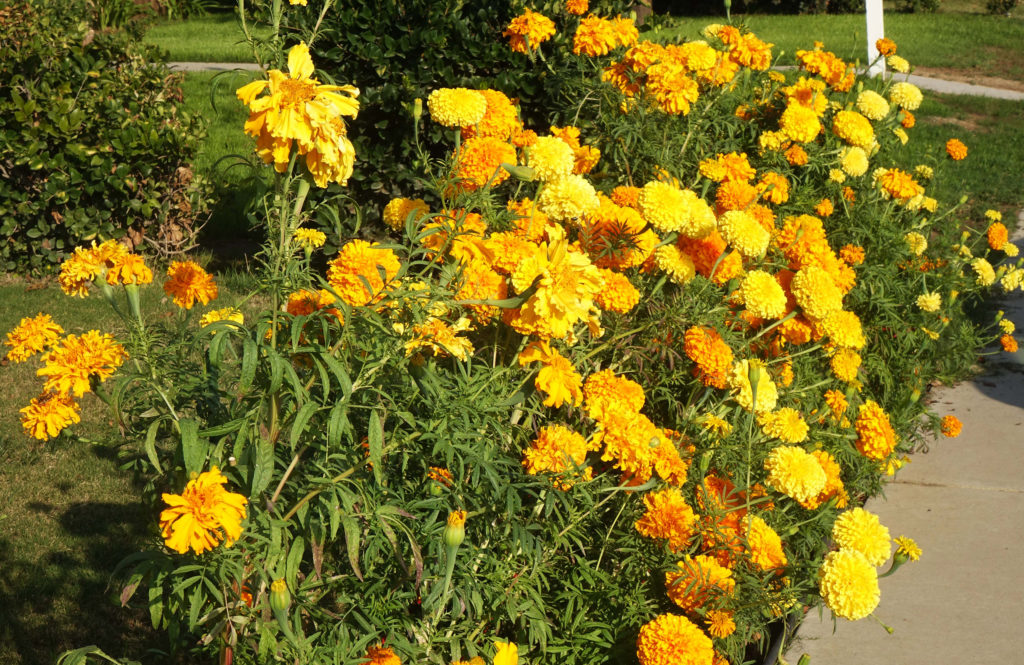 Arvin is a somnolent rural town in Kern County surrounded by old oil pumps and endless agricultural fields. Its population is 21,000—92.7% Latino. It is home to hundreds—even thousands—of farmworkers who year after year harvest those fields, now more water-thirsty than ever as California braces for another tough year due to the drought.
Manuel Moises is one of those farmworkers. He is 85 years old but still looks somehow strong.
He left his hometown, San Juan Mixtepec, Oaxaca, Mexico, to come to work in California, a journey that thousands of people take every year with the hope to find work and a better life. Moises didn't choose to come to Arvin; he was brought by the "coyote" after he crossed the borderline from Tijuana 50 years ago.
He worked everywhere around the area, but mainly harvested chiles and grapes for raisins. "In winter, I worked podando (pruning), but I didn't like it," said Moises in Mixteco, his native language. "It's a painful job, you always get cuts in your hands, and it is cold and your hands [are] sore."
Because of his age, he doesn't work now. "They won't give me a job," he complains. Farmworkers never retire. He works around the house doing simple tasks in the garden, but his family asked him not to climb a ladder to prune trees or collect fruit from them.
Not long ago, he had an accident and almost lost an eye.
"We took him to the doctor…We don't go to the hospital; they ask for too many papers," said Moises' son, Pedro Cruz, 62, also born in Oaxaca. "We paid private doctors."
Cruz said his father barely gets sick. And when he does, he takes natural medicine first. "There are herbs that help with almost every illness, but we still take him to the doctor to be sure we know what he has."
Herbalism is very traditional among indigenous people, and it is accessible and cheap.
"When I was a child, I remember my mom making constantly different teas for different situations," said Odilia Chavez, a Mixtec farmworker who migrated to California in 1999 at age 22. "For instance, she would make tea for my dad when he had a stomach ache."
People use herbs that grow around their environment. However, mint and cinnamon are commonly used.
"My mom knew what to give us, no matter what. For example, she treated injuries with savila (aloe) or raiz negra (black root)," said Chavez. "She would go around the house, pick up the raiz negra, grind it and apply it to the injury."
For farmworkers to stay healthy is important. They have limited access to healthcare and their income is low. Plus, there is no medicine man (or woman) in California.
"I drink teas to prevent certain illnesses, I also use vitamins," said Chavez, in a statement that expresses a common-sense philosophy among indigenous people.
A vast majority of immigrant farmworkers in the United States are undocumented. By law, they get neither unemployment insurance nor retirement (Social Security) although they pay taxes and work hard.
To work in the fields harvesting the food that feeds us can cause serious illnesses. Farmworkers experience common skin diseases, infections of all kinds, heat strokes, pesticide-related illnesses and even mental health issues. In addition, farmworkers face housing problems, oral health issues and injuries.
The use of the temazcal is common in Oaxaca and other Mexican states. The temazcal is similar to a sauna, but the steam is produced by pouring water into a controlled fire (or embers). Herbs are also used. It also has a spiritual purpose that helps to "clean" or cure your soul.
There is nothing similar to the temazcal in California, so farmworkers, particularly those of indigenous origin, miss an important component of their well-being. "There is no temazcal here," said Cruz with a nostalgic tone.
To get older while working in the fields isn't a pleasant experience.
"You start feeling pain in your hands…During winter is worse," said Felipa, 52, Cruz's partner. "Sometimes when you get hurt at work you don't say anything because they will not hire you the following day, and we need to work."
To help the family finances, Felipa sells tamales and for Dia De Los Muertos (Day of the Dead) she sells flor de cempasúchil. Cempasúchil is a traditional orange-colored flower used during the Dia De Los Muertos ceremonies.
The family was recently hit by Covid-19. They quarantined, but Cruz went to the hospital for two months and still feels Covid-related effects, including pain.
Two months without working means a financial crisis for the family, and he is now trying to get some support. Yet, the family is still not 100% convinced to get the Covid-19 vaccine.
Cruz rents a modest house where they take care of his dad. This is the traditional social security of many people.
"The same way, our kids will take care of us as we age," said Felipa.
Moises and Felipa didn't attend school. Cruz completed third year only.
I wish I could study," said Felipa. "But life is tough. When we are 10–12 years old, we start working helping our families."
Lots of old farmworkers go back to their towns to spend their last years. Not only because of nostalgia, but back there life is simpler and cheaper. Their offspring would send money to help them.
But Moises and his family are not planning to go back to Oaxaca. For them, Arvin is their world. "We lost contact with the people there, and we don't have a property in Oaxaca," said Cruz.
Cruz and Felipa will continue working in the fields as much as they can. Moises spends part of his days rumbling around the backyard taking care of his beloved trees and plants. As farmworkers age, they slow down or stop working in the fields, however, those fields —with their crops, trees and plants, with their dust, noises and smells—remain with them.
(Editor's note: This article was written with the support of a journalism fellowship from the Gerontological Society of America, the Journalists Network on Generations and the Commonwealth Fund.)
*****