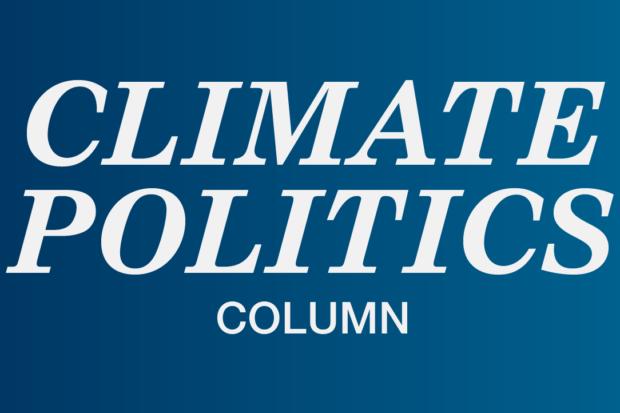 By Kevin Hall
(Editor's note: The coronavirus situation is evolving continually. The article below was submitted on March 15, so in all likelihood the data has worsened since the article's submission.)
Today's date is March 15, and the word viral keeps coming to mind. As in virus. And fast-moving.
If the next two weeks go well here, the first wave of infections of the novel coronavirus sweeping the world will be flattened out for Fresno area residents, spread out over time thanks to severe measures enacted in the past few days by school district and state officials. County and city officials will act this week.
However, due to eight wasted weeks by the Trump administration during which World Health Organization testing kits were refused and the growing threat openly denied by the President, it's assumed by experts that contagious people infected with COVID-19 walk among us, unaware they're spreading the disease.
The state has just announced two weeks of isolation for everyone above age 65, the closure of large bars, limitations on restaurant seating, securing emergency housing and more. Evictions are being suspended by county sherrifs, although not yet here.
California is racing to slow the spread through isolation and social distancing in order to avoid overwhelming our healthcare system. Testing kits aren't available on a wide scale and test results take days. Abject, life-endangering leadership by Trump has left most state and local officials unprepared, the public uninformed. Right-wing media outlets have amplified false information.
In short, it's a high-risk dynamic when dealing with a pandemic. We were reminded this week that after taking office Trump disbanded the National Security Council pandemic team that President Obama had established in the wake of the 2014 Ebola outbreak.
Trump has been even worse than usual. Also on March 15, news broke that he offered "huge sums of money" to a German manufacturer for exclusive rights to a possible vaccine for use only in the United States, greatly angering the rest of the world yet again.
Predictions are that unless physical contact rates are dramatically reduced immediately, California and other regions of this country are within 10 days of Italy-like conditions. There, doctors have resorted to "catastrophe medicine," and in Turin people above 80 are facing the possibility of receiving no intensive care.
On March 10, Sacramento County announced too many people had been exposed to the deadly virus for its health department to continue tracking them. Two surrounding counties immediately followed suit. Then Gov. Gavin Newsom declared a statewide emergency, and the White House occupant was finally forced to make a weeks-late national declaration, too.
Los Angeles County is up to 54 cases, and in Florida thousands of passengers disembarked from a cruise ship despite a confirmed case having left the same trip days earlier.
To slow the crisis, Italy, Spain and France have closed their borders in recent days and are locked down internally. The virus is feared to be moving into the cities of undeveloped countries and huge, overcrowded refugee camps around the world.
In New Rochelle, N.Y., the National Guard has been called up to deliver food to quarantined residents. Hospitals are erecting triage tents in parking lots. And a national ban on gatherings of more than 50 people has been recommended.
Congresscritter Devin Nunes (R–Tulare) on a national faux news broadcast actually encouraged people to go out to bars and restaurants, while every health expert on the planet is screaming for the opposite. Nunes says you're likely to get a good seat as there are no crowds. He shakes and stirs Trump's usual narcissistic brew of ignorance, anger and gaslighting, whipping his willing followers into suicide cult-like behaviors that threaten us all.
Families Hurt
Fresno Unified School District has canceled classes for four weeks, a severe hardship for tens of thousands of families. The district has pledged to keep providing free student meals. The colleges are mostly closed and adding online classes. The food pantry for homeless students is seeking donations.
The economic impacts of these measures on working parents will be severe. Although the school district is going to keep feeding students, many won't connect. Parents will be struggling to find childcare. Jobs are being lost due to the tanking economy, and struggling parents are already drowning in ever-deepening holes of debt with little or no cash reserves.
The "relief package" out of Washington, D.C., has huge loopholes for major corporations while the Federal Reserve has pumped $1.5 trillion into Wall Street. Shock Doctrine author Naomi Klein is warning of a "disaster capitalism" push worldwide as corporate profiteers seek to exploit the pandemic for profit and increased control of public resources.
The death toll counts from Europe now number in the hundreds per day, mostly Italy with 1,266 and 34,200 cases of the continent's 1,510 deaths; 368 Italians died painful deaths due to COVID-19 in one 24-hour period. Globally, more than 5,000 have died so far out of 140,000 confirmed cases, according to the Coronavirus Dashboard. In China, the epicenter, nearly 3,200 people have died out of 81,000 cases.
The United States has only 1,885 confirmed cases and 39 deaths so far, but that's expected to rise rapidly. China's first case occurred on Nov. 17, and it took four weeks to reach 27 confirmed cases; in the next 10, it surpassed 80,000. A herculean effort by the powerful authoritarian regime appears to have slowed its spread.
Fortunately for Californians, school district actions and Newsom's raft of executive orders are the major curtailments of activities that northern Italy disastrously resisted. But will it be enough? With April's Fools Day upon us, there is reason to be worried and to hope that we've avoided the worst of this deadly trick.
*****
Kevin Hall hosts Climate Politics on KFCF 88.1 FM every second and fourth Friday, 5 p.m.–6 p.m. He tweets as @airfrezno and @sjvalleyclimate, coordinates an informal network of climate activists at www.valleyclimate.org and can be contacted at sjvalleyclimate@gmail.com for presentations and information.
Advertising