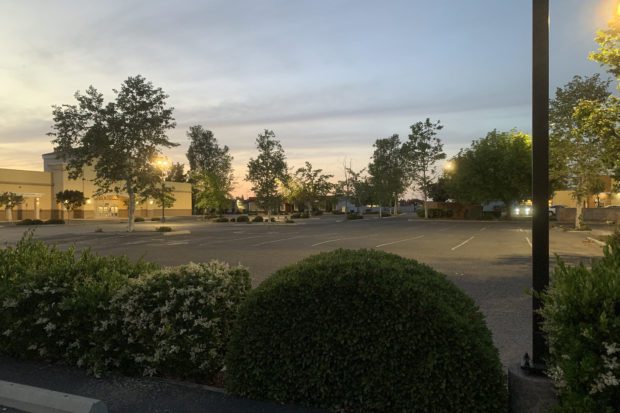 Since the end of last year, Visalia Planned Parenthood had planned to move from its downtown area location to a larger spot on Mooney Boulevard. Planned Parenthood would have occupied one of the many vacant buildings surrounding the Sequoia Mall and offer a full-service clinic.
The current clinic on Stevenson Street is small and open only three days a week, whereas a larger location would enable Planned Parenthood to help more people and be open six days a week. Plans for the clinic were approved by the Visalia City Council without issue in mid-December of last year.
Unfortunately, things took a turn when David Paynter submitted an appeal. Paynter owns various properties around the location Planned Parenthood was attempting to move into and cited parking availability as a concern. To anyone who knows Visalia this is laughable, as the parking lots surrounding the dying mall are more desolate than a college student's savings account.
Over the years, businesses have been leaving the Sequoia Mall and even with the newer addition of Raising Cane's and an array of food trucks, there isn't enough business to take up even half the parking spots on any given day.
Due to rising pressures and violent threats from anti-choice individuals, Planned Parenthood and its developer decided to amicably part ways, leaving Planned Parenthood to search for a different location. This did not stop both anti-choice and pro-choice Visalians from attending the March 7 City Council meeting to voice their opinions on the situation for more than an hour.
Some of the anti-choice speakers were representatives of Visalia First and Tulare Kings Right to Life who spent the night arguing irrelevant topics. Fueled by ignorance and bigotry, they waited in line to spread misinformation on abortion and Planned Parenthood. Not only were many of the anti-choice remarks problematic and factually incorrect, but also 100% irrelevant to the Planned Parenthood office planned for the Mooney Boulevard location.
Their arguments mostly revolved around their beliefs on abortion, something that this Planned Parenthood is not going to offer. They might have known that had they asked questions first rather than making assumptions. Some anti-choice speakers even asked the Council to place emergency ordinances against Planned Parenthood to prevent the organization from establishing itself in Visalia. Unbeknown to them, Planned Parenthood has been in Visalia for more than 20 years.
Planned Parenthood was first available on the College of the Sequoias campus (at the other end of Mooney Boulevard). With its success and growing number of patients, Planned Parenthood moved to its current location on Stevenson Street but has been looking to move for the past six years as demand for its services grows everyday.
Within the crowd, many patients and supporters expressed the importance of having Planned Parenthood in the community. Community leaders such as Dolores Huerta spoke on the importance of respecting other people's rights and the importance of access to clinics like those Planned Parenthood has.
Individuals from varying age groups and faiths spoke on the value Planned Parenthood in their own lives, the lives of loved ones and many like them.
Many expressed how Planned Parenthood was a safe space, especially for members of the LGBTQ+ community who do not feel that other clinics in Visalia have the proper training to help them or treat them with basic respect. This is important as Planned Parenthood is the only clinic with gender-affirming training and care in Visalia; for some people there is nowhere else to go.
They spoke to a real need in Visalia and pleaded to not have something vital to their livelihood stripped from them.
As to the plans for a new location, Patsy Montgomery, associate vice president of legislative campaigns at Planned Parenthood Mar Monte, said, "We want to accommodate the needs of the people. Tulare has a need to access specific care."
She explained that a full range of clinics could offer so much more than they offer now including gender-affirming care, prenatal care, preventive healthcare, sex education and testing for sexually transmitted diseases.
Socorro Santillan, regional director of public affairs for Planned Parenthood Mar Monte, spoke on creating a sanctuary for everyone in need, including immigrants. She spoke on the training Planned Parenthood staff receive to better protect immigrant patients from illegal ICE (Immigration and Custom Enforcement) searches.
Planned Parenthood continues to look for a new location and was given options by the City Council.
Some would rather Planned Parenthood stay in a more hidden spot, almost as if visiting the clinic should be shameful. But one should never be ashamed of seeking any form of healthcare. There is nothing shameful about taking care of yourself.
Planned Parenthood is a part of our community and has helped countless people in need and plans to continue that work here for years to come.