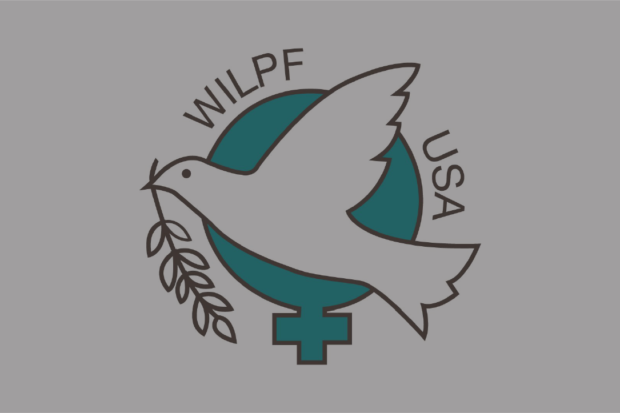 WILPF MEETING – Normally we meet on the 2nd Thursday of each month at 7 PM, at Fresno Center for Nonviolence, 1584 N Van Ness. This meeting is open to all. There will be no in-person meeting this month. We have been meeting online on the appointed day and time – watch your email for announcement and link or call-in number! If you have no email, contact Teresa or Leni by phone for the information.
STIR IT UP – WILPF – ON KFCF 88.1 FM (Listener -supported Free Speech Radio for Central California)
July 22 (4th Wednesday of each month) Jean Hays does outstanding interviews on subjects involving WILPF interests and activities. Tune in to 88.1!
Committees are still at work, though we cannot meet in person!
LEGISLATIVE COMMITTEE –   Contact Jean Hays skyhorse3593@sbcglobal.net
LIBRARY COMMITTEE –    Contact Ann Carruthers acarruthers@earthlink.net
EARTH DEMOCRACY   Co-chairs.: Jean Hays & Catherine Fowler.  559-313-7674.
CUBA AND THE BOLIVARIAN ALLIANCE meets by phone, email.  Leni – lenivreeves@gmail.com
ADVANCING HUMAN RIGHTS / WINGS  Bev Fitzpatrick  dfitzpatrick29@comcast.net
RAGING GRANNIES –  Call Patty at 559 999-9709 
WOMEN IN BLACK is a world-wide network of women committed to peace with justice and actively opposed to injustice, war, racism  and other forms of violence.  
July 1 at noon at Fresno County Courthouse. Wear black and a mask, bring a sign if you wish, and stand in silence for peace and against racism. contact Teresa taca_03@ymail.com 559-360-8054
MEMBERSHIP
Send dues to WILPF Fresno P.O. Box 5114, Fresno, CA 93755
Enquiries, information updates to Evonne Waldo evonnewaldo@yahoo.com 
WILPF membership is $35/year. Contact Evonne about low-income rate, sponsored by your contributions above the $35, all of which goes to the national organization.
This statement is by A POOR PEOPLE'S CAMPAIGN: A NATIONAL CALL FOR MORAL REVIVAL
"The violence we confront today from the police, from the economy and from our political leaders represents a system that is far too comfortable with the suffering and deaths of  poor, black and brown people. George Floyd died from the knee on his neck, he had contracted the coronavirus, and he was among the 40 million people who are unemployed right now. We still do not have justice for Breonna Taylor or the thousands and millions of others who have been killed from systemic racism, police violence, mass incarceration, health inequities and our distorted national priorities. This is the time to make economic and structural demands on our government to end the multiple pandemics of systemic racism and poverty and the militarized force that is used against us." 
"We lift up those who are taking action and the relentless work of frontline movements and impacted communities that have been organizing against police brutality, mass incarceration and all forms of violence against black, brown and poor people. We are committed to ending the violence of systemic racism, poverty, militarism, climate crisis and a distorted moral narrative that denies, excuses and justifies violence against us. We demand that our politicians address the full extent of this political and economic violence — not only the police violence — that we have been suffering from for generations. "
WE, FRESNO BRANCH OF THE WOMEN'S INTERNATIONAL LEAGUE FOR PEACE AND FREEDOM, SUPPORT THIS STATEMENT AND THE DEMANDS OF THIS CAMPAIGN:
The Poor People's Campaign: A National Call for Moral Revival makes the following demands on our federal government to end systemic racism and all related injustices:
1. There must be consequences for abuses of police power, and justice for families and communities who have been harmed and terrorized by police violence must be a matter of law. We demand federal legislation that makes officers accountable and liable for abuses of their power through apprehension, investigation, prosecution, conviction and incarceration.
2. Defund and demilitarize the police. End mass incarceration and stop criminalizing the poor.
3. Establish real security by taking care of our health needs in the COVID-19 pandemic and beyond and address the poverty and disinvestment in our communities that brought us to this point. This means:
4. Working with frontline movements and impacted communities, establish a National Truth Commission on the violence of systemic racism. The "Truth Commission" model of truth-telling draws on the history of grassroots and community-based responses to state-sanctioned terror in this country and around the world. We demand that frontline and impacted families and communities' experiences and insights direct federal policy on these injustices.
For the details of these demands please see:
POOR PEOPLE'S CAMPAIGN
In 1968, Rev. Dr. Martin Luther King Jr. and many others called for a "revolution of values" in America. They sought to build a broad, fusion movement that could unite poor and impacted communities across the country. Their name was a direct cry from the underside of history: The Poor People's Campaign. 
Today, the Poor People's Campaign: A National Call for Moral Revival has picked up this unfinished work. From Alaska to Arkansas, the Bronx to the border, people are coming together to confront the interlocking evils of systemic racism, poverty, ecological devastation, militarism and the war economy, and the distorted moral narrative of religious nationalism. We understand that as a nation we are at a critical juncture — that we need a movement that will shift the moral narrative, impact policies and elections at every level of government, and build lasting power for poor and impacted people. 
WILPF-US is an organizing partner of the Poor People's Campaign. WILPF sees oppression based on race and poverty as important causes of war. 
 The June 20 virtual Mass Poor People's Assembly & Moral March on Washington was the largest digital and social media gathering in this nation's history of poor and low-wealth people, moral and religious leaders, advocates, and people of conscience. Follow-up at: https://www.poorpeoplescampaign.org
STATEMENT ON THE MURDER OF GEORGE FLOYD AND THE CALLS FOR CHANGE
Women's International League for Peace and Freedom, US Section
We stand in solidarity with the protestors of police brutality and systemic racism calling to defund the police, because Black Lives Matter. No one should have to suffer the heavy emotional and physical burden of constant oppression, discrimination, and trauma.
The pandemic of racism has taken George Floyd's life. He joins names like Eric Garner, Walter Scott, Breonna Taylor, Ahmaud Arbery, Tatiana Jefferson, Tamir Rice, Freddie Gray, Michael Brown, Trayvon Martin, Sandra Bland, Emmett Till, and countless others.
Current power relations and expressions are intolerable.  We must defund the police and shift the money to public health services, housing, and other human needs.  
As a peace and justice organization, WILPF US stands for systemic changes toward our ultimate goal of ending war and the causes of war. For more information, see our declaration on Police and Workplace Murders: Two Intersecting Pandemics.
https://files.constantcontact.com/3275cbb2501/1ee9e80c-4522-45ba-919c-52203a400447.pdf
EQUALITY FOR WOMEN DAY AUGUST 26 – SIGN UP  & SAVE DATE
Equality for Women Day, August 26, marks the 100th anniversary of the date on which Secretary of State Bainbridge Colby proclaimed the 19th Amendment to the US officially adopted. Long before the adoption of the amendment Suffragists and their allies struggled to get votes for women. Long after the adoption of the amendment women of color struggled for the right to vote. WILPF Fresno plans to honor our forebears with a special article on the WILPF page in the Community Alliance and a Suffragist Car Caravan that will deliver Centennial related items to the first 50 members who sign up to participate.
Members can sign up to participate by emailing Evonne Waldo at evonnewaldo@yahoo.com or leaving a voicemail or text message at 831-214-1007. Join the fun.
THE PEACE MARCH AND 1000 PAPER CRANES
Abolish Nuclear Weapons
August 6 & 9 of this year will be the 75th anniversary of the atomic bomb destruction of Hiroshima and Nagasaki.  For 60 years, atom bomb survivors have led a march in Japan, and since 2016 they have sponsored a campaign all over the world for a treaty banning nuclear weapons.  As part of the campaign, they are distributing paper cranes to 86 groups in 31 countries. WILPF is honored to be among this group.  The Committee of the Great Peace March of Ehime Council writes, "One thousand cranes represent long life.  There is a child statue of A-bomb victim in Hiroshima Peace Park.  Sadako Sasaki was 2 years and 8 months when the A-bomb was dropped.  She continued folding a thousand paper cranes.  She dies of acute leukemia at the age of 12.  Cranes are full of our resolution not to bring about A-bomb victim again."
WILPF page is usually compiled and edited by Leni Villagomez Reeves: lenivreeves@gmail.com