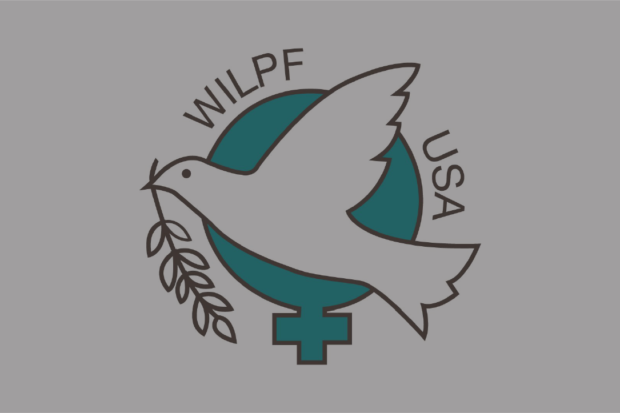 LET US BE THE BRIDGE
By Dr. Jean Kennedy, OB/OD PsyD
Facilitator for WILPF Unpacking Racism and Understanding Your Blind Spots
Recently, I was sharing with a dear WILPF sister my feelings on a particular situation, and during our chat she said, "be the bridge." I thought about that statement all day, and then I felt a tug in my spirit to write on what it means to be a bridge.
The Unpacking of Racism is a form of "bridge-building." We are doing the necessary work to understand the hurt and emotional pain that people live with when they experience "racism."
None of us is exempt from experiencing racism or saying something against another group of people who appear different from us. It's human to feel some type of way; however, it becomes a problem when we take matters into our own hands to cause harm. That is what we saw happening on Jan. 6 at the Capitol.
That was a "wake-up call" moment in our country. Our eyes saw racist symbolism on display to acknowledge that "White nationalism" is very much alive and well in the United States of America.
There is a quote that says "when people show you who they are, believe them." According to one definition of White nationalism, "it is a group of militant whites who espouse white supremacy and advocate enforcing racial segregation. Many of its proponents identify with, and are attached to the concept of, a white nation, or a white ethnostate."
This rioting mob tried to take over the Capitol before our very eyes. As a woman of color, you do not have to tell me twice! That was indeed an insurrection, a coup. White supremacy is very much alive and well. That is what I saw being played out.
I recalled getting my grandkids, who are currently being homeschooled. I took them out of their studies and brought them into our living room. I sat them down beside me to watch what was taking place. This was a moment in history that I wanted them to see for themselves.
Was it violent? You bet it was. Was it bloody? You bet it was. But as a Black woman and a grandma, I felt it necessary to have my fourth grader and sixth graders "take a field trip" to the living room and watch what was taking place in our country. Grandma Kennedy was not about to let this moment go unnoticed in this household.
As WILPF's facilitator for our monthly Unpacking Racism and Understanding Your Blind Spots Zoom meetings, we try to practice what we are learning, and I too practice what I teach. We keep it real as well as respectful together.
My White comadre sisters are willing to do the heavy lifting as we try to unravel and unpack racism in this country and in our own life experiences. We get together by Zoom to talk and share and unpack our own "blind spots" once per month (the last Sunday of each month).
So that you can understand why I felt an urgency and a responsibility, and as the matriarch of my family, I felt obligated to expose my young grandchildren to the reality of what was taking place in real time in our country's Capitol. I wanted my grandkids to see what was happening.
Our group is not just a come-together once-a-month meeting group; rather, we are a "hands-on" sisterhood working to eradicate the cancer of racism in this country. So we "unpack" with our families and will continue to unpack until we get it right if only for the sake of our own grandchildren. We are a bridge. Let me get an "amen."
I believe that if we are going to be true to ourselves in unpacking racism, it means understanding those narratives that set us back, and not move us forward. For example, I call to your attention what is taking place in Georgia with this "voter Suppression," and this I say is not going to be an easy "cake walk" even for me. I take it personally because I have another two grandbabies living in Georgia, and I just will not sit back and watch our country take backward steps for the right to vote. Voter suppression is a real thing and it must be seen as a racist act. We need to unpack the nar"rative and shine the light on this.
We must maintain a bridge for the "right to vote." It is imperative. We cannot go back to any resemblances of Jim Crow voting laws or support those states using gerrymandering and manipulating the boundaries of an electoral constituency to favor one political party.
We must support HR 1. (At this writing, the HR 1 legislation is making its way to the Senate.) Now, in my opinion, Georgia was successful in getting out the vote with an overwhelming vote record from their Black communities, resulting from the help of Sis. Stacey Abrams's efforts along with her team of "boots-on-the-ground" folks to organize the get-out-the-vote. Now the voters are being challenged with proposed changes on how they will be allowed to have easy access to vote in 2022. Those proposed legislative changes will impact a lot of people and especially the Black voters.
Yes, it's personal for me. That is my daughter's vote, and that is my son-in-law's vote and others. So yes, it's personal. Voter suppression is as evil and as ugly as what we saw take place in the Capitol on Jan. 6. That is what happens when our vote is not seen as valuable.
So just as I started this article talking about myself being a bridge, well, I also invite you, my beloved communities, and others reading this article, to join me in being a bridge, a voice speaking out for the "right to vote." Let us work to eradicate voter suppression of any kind.
In conclusion, let us be hopeful and support the passing of the new HR 1 bill named "For the People Act of 2021." This bill will expand voter registration. It will restore voting rights for former felons, also known as "returning citizens." It would allow for 15 days of early voting. HR 1 is a crucial and important legislative bill.
To unpack racism is to remind our readers of the harm of voter suppression. It is everyone's fight, not just Georgia or the other southern states. I challenge us to be a strong, steady, sturdy bridge. We must be the bridge for each other. We must be the bridge that can make change happen in a real positive way.
The WILPF page is usually compiled and edited by Leni Villagomez Reeves (lenivreeves@gmail.com).
[The attached photos and captions are an important part of the WILPF page this month. If you have to change or delete anything for layout purposes, consult me first. lenivreeves@gmail.com or call 415 627 8004]
The WILPF Page is usually compiled and edited by Leni Villagomez Reeves (lenivreeves@gmail.com).
---
WILPF  MEETING
April 8, 7 p.m., online. Watch your e-mail for an announcement and link or call-in number. For more info, contact Teresa or Leni.
STIR IT UP–WILPF KFCF 88.1 FM
April 28; 3 p.m. (4th Wednesday of each month). Jean Hays does outstanding interviews on subjects involving WILPF interests and activities.
MEMBERSHIP
Send dues to WILPF Fresno, P.O. Box 5114, Fresno, CA 93755.
Send questions and information updates to Evonne Waldo at evonnewaldo@yahoo.com.
WILPF membership is $35/year. Contact Evonne about the low-income rate, sponsored by our contributions above the $35 that goes to the national organization.
COMMITTEES—STILL AT WORK
Though we cannot meet in person.
LEGISLATIVE COMMITTEE
Contact Jean Hays at skyhorse3593@sbcglobal.net.
LIBRARY COMMITTEE
Contact Cheryl Caldera at grammy44cac@gmail.com.
EARTH DEMOCRACY
Contact Jean Hays at skyhorse3593@sbcglobal.net.
CUBA AND THE BOLIVARIAN ALLIANCE
Contact Leni at lenivreeves@gmail.com.
ADVANCING HUMAN RIGHTS/WINGS
Contact Bev Fitzpatrick at dfitzpatrick29@comcast.net.
RAGING GRANNIES
Contact Evonne Waldo at evonnewado@yahoo.com.
ANTI-RACISM
Contact Jean Kennedy at drjeankennedy@yahoo.com. Zoom discussion held on the last Sundays of each month at 6.30 p.m. To join, RSVP with your e-mail address for the Zoom link to drjeankennedy@yahoo.com or text 559-270-1023.
WOMEN IN BLACK
Meets the first Wednesday at noon at the Courthouse. For more info, contact Teresa at taca_03@ymail.com.
Find us on Facebook!