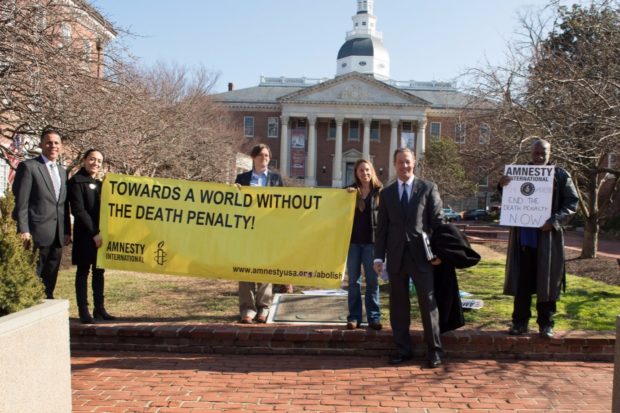 By Maria Telesco
Thanks to all for your responses to the booklet A Taxpayer's Guide to the California Death Penalty. Now that you've read it and know the facts, we are preparing for the next phase. A number of organizations—the ACLU, Death Penalty Focus, SAFE, the Fresno Center for Nonviolence, California People of Faith (CPF) Working to Abolish the Death Penalty and many others—are working together to get death penalty abolition on the ballot for November 2012.
To accomplish that, we need to gather 500,000—that's half a million—signatures by March 2012. The clock is ticking! We have to act fast and work hard.
In the next few weeks, we will be distributing petitions to individuals, asking them to sign the petitions and collect the signatures of their family, friends and neighbors.
At the same time, we will be enlisting volunteers who are willing to gather signatures at public places and events. We will have a training class—time and location TBA—to ensure that petitions are signed correctly. If any part of a petition is not filled out according to the rules, all the signatures on that petition are invalidated.
We need your help. For additional information, or to volunteer, please contact Maria Telesco at maria.telesco@sbcglobal.net.
*****
Maria Telesco is a retired registered nurse who has volunteered in various aspects of prison ministry for more than 25 years.