WILPF BUSINESS MEETING

WILPF will meet Thursday, March 8, at 7 p.m. at the Fresno Center for Nonviolence, 1584 N. Van Ness Ave. This meeting is open to all members.

WOMEN IN BLACK

A worldwide network of women committed to peace with justice and actively opposed to injustice, war, militarism and other forms of violence. March 7 (first Wednesday of each month) at noon at the Fresno County Courthouse. Wear black, bring a sign if you wish and stand in silence for peace.

STIR IT UP–WILPF ON KFCF 88.1 FM

Listener-supported free speech radio for Central California. March 28, 3 p.m. (4th Wednesday of each month). Jean Hays does outstanding interviews on subjects involving WILPF interests and activities. Tune in to 88.1!

RAGING GRANNIES

Meetings on selected Mondays at 7 p.m. Call Patty at 559 999-9709 for details.
MARCH 8 IS INTERNATIONAL WOMEN'S DAY
The United Nations says that the theme this year is "Time Is Now: Rural and Urban Activists Transforming Women's Lives" and points out that, worldwide, women work the land but do not own it. This day is brought to you by the feminist working class and by the socialist women's movements of the beginning of the 20th century. Last year, I was in Cuba on March 8, and early in the day I was puzzled when people kept saying felicidades (congratulations) to me, until I realized that I was being greeted with congrats on Women's Day. So felicidades to you, and let us continue to struggle for our rights.
---
SHADOW OF DROUGHT
On March 23. Fresno State's Cineculture will screen a film to highlight World Water Day (March 22). Each year, WILPF has the honor of helping to select the film; we are excited to have chosen Shadow of Drought.
Here is a synopsis: While California tries to recover from the worst drought in state history, a myriad of impacts resulting from climate change threaten Southern and Central California's water supply. As a shadow of drought hangs over the region, this documentary explores the dire consequences of inaction that lie ahead.
Discussant: Bill Wisneski (Director). Co-sponsors of the film are WILPF, Fresnans Against Fracking and the Tehipite Chapter of the Sierra Club.
All Cineculture films begin at 5:30 p.m. in the Peters Auditorium in the Student Recreation Center, adjacent to Save Mart Center. All films are free. Parking is free after 4 p.m. on Fridays.
—Jean Hays
The Valley Water Consortium Presents:

H2O III

Distilling Sustainable Solutions

March 10, 2018

Fresno City College

Social Science Building

Free Event¾Free Parking

8:15              Registration

8:30              Opening Tribal Blessing: Keith Turner, Mono-Dumna

9:00              Sustainability and You: Dr. David Cehrs

9:40              Water, Equity and Democracy in the San Joaquin Valley: Dr. Dan O'Connell

10:20           You Can't Dam Your Way to Paradise: Ron Stork

11:00           Break

11:15           Cultivating Ecological Solutions on Agricultural Lands: Dr. Jacob Katz

11:55           Water and Oil Production in Kern County (drilling, fracking, steam injection and waste disposal): Tom Frantz

12:35           Lunch (food trucks or bring your lunch)

1:20–2:00   Breakout Session 1

2:05–2:45   Breakout Session 2

Breakout Sessions:

Enough Water for Everyone? with Lloyd Carter

San Joaquin River and Public Trust Doctrine with Walt Shubin

Temperance Flat Dam: Economic Loser with Anita Lodge

Tribal Water Issues on the San Joaquin River with Chris Acree

A Tale of Two Rivers with Tom Willey

(Choose a topic/presenter for each session; each presented twice)

For more information, call 559-313-7674.
---
HOORAY FOR JAY HUBBELL!
Fresno WILPF would like to honor and acknowledge Jay Hubbell, who has been our treasurer and Craft Faire chair, and who has done such a terrific job. We are grateful for all he has done for us. Thank you, Jay!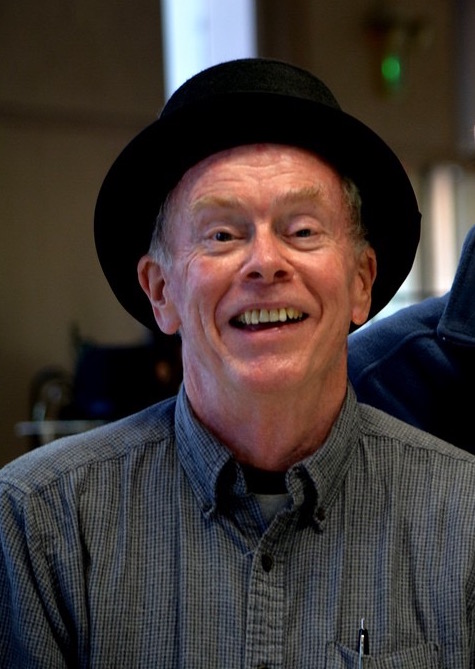 ---
MY LAI MEMORIAL EXHIBIT
On Saturday, March 24, the My Lai Memorial exhibit will be in Fresno. This interactive display was created by the Chicago Chapter of Veterans for Peace. Fifty years ago, in My Lai, Vietnam, U.S. troops massacred more than 500 unarmed civilians, mostly women and children. Why was the United States in Vietnam? Why were those who ordered the killing never held accountable? The exhibit is intended to educate, to promote dialogue and healing, and to invite participants to commit to reducing violence and militarism. For information on location and time, contact Fresno Veterans for Peace at fresnovfp@gmail.com or 559 512-9469.
---
A PLACE TO STAY: SOME SPECIFIC IMMEDIATELY REALIZABLE STEPS
WILPF Legislative Committee has been working together with Building Beloved Community co-chair, Dakota Eco-Garden founder and homeless activist Nancy Waidtlow. Meetings have been scheduled with City of Fresno representatives, including the mayor, to propose specific actions that can be taken to offer immediate help to people who have no home. An excerpt from Ms. Waidtlow's letter follows:
We are suggesting an organized camp which provides security: it is fenced and only identified residents are allowed to enter the area. It provides sanitation: either permanent toilet facilities or porta-potties, clean water, and trash collection. These are the basics. From there, a sheltered community space, cookstoves, storage facilities, etc., can be added. The advantages of being in a supportive community, easy for community helpers to find and access, outweigh any discomfort of the camping experience.
WILPF is one of the community supporters of a unique project, the Dakota EcoGarden, founded in 2012, which is part of the non-profit Eco-Village Project. It provides transitional housing for up to about 14 people at a time. The DEG consists of a big house with a big backyard. Some of the DEG residents live in tents. Each tent has solar power for a light and a fan and is on a platform and under a tarp canopy or actual roof. Residents use the house for kitchen, bathroom, and laundry needs. It provides a home base, with a strong community component and a large organic garden, for those of the homeless population who can benefit from this mostly self-governing model.
We think Fresno could use several more "DEG's" or the more extensive Art Dyson-designed Eco Villages. The city could use land it already owns and runs them itself or provide the land and encourage other nonprofits to establish and manage them. With no land cost, the EcoGarden model can be as economical as $150 per month per resident. This self-governing model works for people who are ready to move in the direction of stability, but not for people whose behavior is unstable due to drug or mental health issues, or who are physically not strong enough for outdoor living and/or the requirement to share in site maintenance. For the most vulnerable of this population, indoor housing with more services is needed. But for the able-bodied, the Safe and Legal Campground deserves a try.
---
The WILPF Page is edited by Leni Villagomez Reeves or Patty Bennett. Contact lenivreeves@gmail.com.