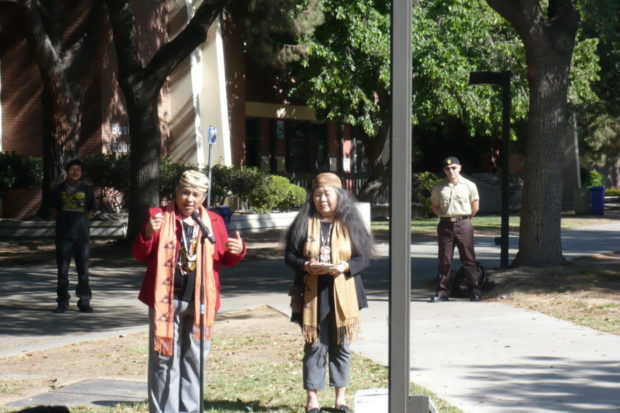 WILPF BUSINESS MEETING

WILPF will meet Thursday, July 10, at 7 p.m. at the Fresno Center for Nonviolence, 1584 N. Van Ness Ave. This meeting is open to all members.

WOMEN IN BLACK

July 2 (first Wednesday of each month) at noon at the Fresno County Courthouse; come on the month in which your birthday falls! Wear black, bring a sign if you wish and stand in silence for peace.

STIR IT UP—WILPF ON KFCF 88.1 FM (listener-supported free speech radio for Central California)

July 23, 3 p.m. (4th Wednesday of each month). Jean Hays does outstanding interviews on subjects involving WILPF interests and activities. Offer ideas! Tune in!

RAGING GRANNIES

Meetings on selected Mondays at 7 p.m. Call Ellie at 559-229-9807 for details.
WILPF Triennial Congress, July 31–August 3
McGregor Center of Wayne State University
There is still time to join Maureen and Theresa at WILPF's Triennial Congress, where you can meet with both national and international peace activists, find out what is being done to promote our priorities for a better world and participate in taking the necessary steps to make it happen. Starting Thursday, July 31, a bus trip will highlight the civil rights and labor history of Detroit with stops including the Labor Legacy and Underground Railroad monuments. That will be followed by a conversation among activist leaders both national and international. How can we change the corporate structure that is strangling our lives and our very existence? In the evening, there will be a reception to meet the new board people and socializing.
On Friday and Saturday, workshops and panels with our issues committees will address national and international priorities, as well as adapting our structure to changes in people's lives and technology and integrating young people into our work. On Friday evening, Forum on Detroit will highlight some of the changes that Detroit is making to deal with the collapse of its economy, a microcosm of the failure of our capitalist system. And Saturday will feature an evening of cultural events with some of Detroit's well-known artists and performers.
Branches will share what they are doing through displays and reports, and the congress offers a chance to meet wonderful members and friends from all over the country and the world.
For more information, visit http://wilpfus.org/news/updates/register-july-1-wilpf-triennial-congress. To register, visit http://wilpfus.org/sites/default/files/docs/Congress_Registration_form_2014_fillable_A.pdf.
—Ellie Bluestein
Membership Report
We are happy to welcome a new member, Sandra Rios Balderrama. She came to Fresno seven years ago by way of the Bay Area, Chicago and Arizona. Sandra was invited by Fresno WILPF member Kit Williams, a fellow poet and writer, to participate in the 2013 "One Billion Rising" Flash Dance on the Fulton Mall, where she met several other WILPF members. She was impressed by their multiple ties to Peace Fresno, Food Not Bombs, the Raging Grannies, the Fresno Folklore Society and ArtHop, and by their spirited advocacy for social justice, women's rights and global peace. Sandra was previously a librarian and now has a notecard business, called FOTOLEGRIA/In Photo Joy.
-Nora DeWitt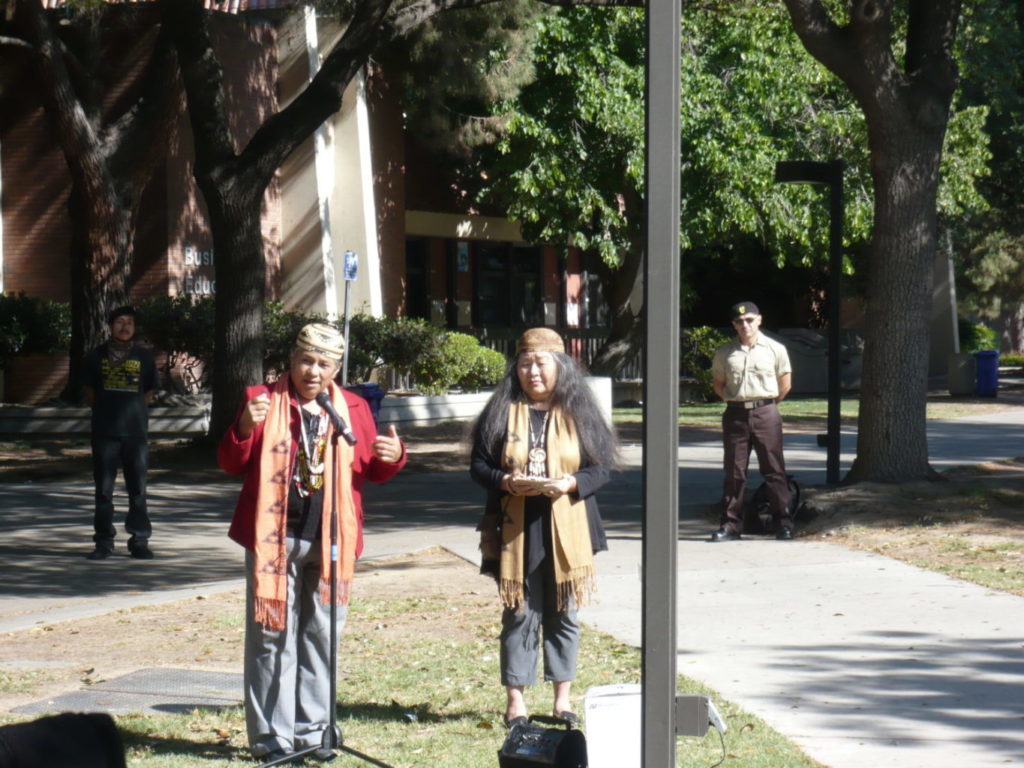 On May 10, a collaboration of several environmental organizations, calling themselves the Valley Water Consortium, held its second water conference at Fresno City College, the title of which was H2O #2: Troubled Waters. As in 2010, it was held in the FCC Social Science Forum Hall. More than 125 were in attendance. A huge thanks to Paul Gilmore and the Social Science Division for securing the beautiful location.
Presenters included Dr. Jeffrey Michael, Barbara Barrigan-Parilla, Adam Scow, Lloyd Carter, Chris Acree, Chief Caleen Sisk and Ken Schmidt. Afternoon workshops were given by Marilyn Creel, Tom Mattot, Tom Frantz, Dan Bacher, Steve Haze, Baldwin Moy and Walt Shubin. All participants agreed that the conference was packed with information on the myriad of water issues confronting our Valley and all of California.
After an information-packed morning plenary, we broke for a brown bag lunch augmented by free veggie munchies and fantastic carrot juice provided by Willey Farms. A huge thanks to Kyla Mitchell for spending hours with her juicer running to turn the many pounds of Willey carrots into a delicious beverage and to the committee, headed by Ann Carruthers, for chopping and cutting delicious cucumbers into bit-size pieces.
Afternoon workshops were packed with information and ways to move forward in preserving our water. The day was a true learning experience. A huge THANK YOU to all members of the planning committee who met weekly since January to help make this happen! Ann Carruthers, Mary Perich, Lynn Graham, Jay Hubbell, Kyla Mitchell, Julius Rasmussen, Elaine Rucker and Jean Hays, thank you! Look for another water mini-conference soon. If you missed the Water Conference, look for it on YouTube under H2O #2. It will be up soon.
—Jean Hays
Pastors for Peace Caravan to Cuba to Be Here July 15: Potluck and Party
You are all invited to the Caravan Potluck and Party on July 15 at the Dakota Eco-Garden, 2231 W. Dakota Ave., near Hughes Ave., starting at 6:30 p.m. There will be music, food and a chance to hear about the experiences of caravanistas from this and past years.
How you can help: You are also all invited to become part of my Emergency Response Network. If the U.S. government tries to stop us at the border, you can call and mail your representatives to help get the caravan on its way to Cuba with our aid and solidarity.
To learn more or to donate, visit www.ifconews.org/. Also, see the Resistance, Solidarity and Hope article in this issue! For more information, contact Leni Villagomez Reeves at 559-855-4511 or lenivreeves@gmail.com.
—Leni Reeves