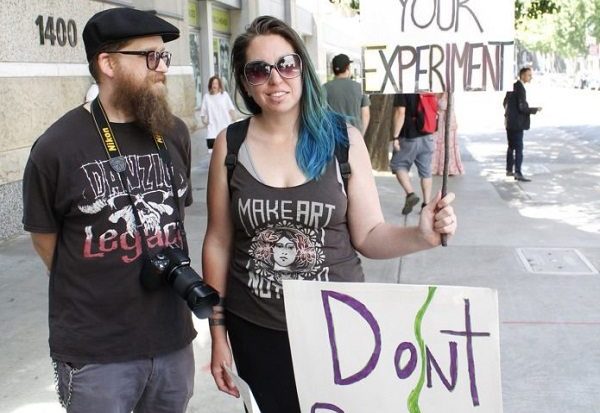 By Kena Cador
Editor's Note: This article was originally published by the ACLU of Northern California and is republished with permission. https://www.aclunc.org/blog/when-your-tap-water-toxic
"On behalf of myself and my 17-year-old daughter that I'm raising and my mother, who recently passed away—we've been drinking contaminated water for some time now. I live on a fixed budget. I don't make more than $600 a month, and I pay out about $80 a month to have to buy water. And that's for cooking purposes also other than just drinking. In talking with my daughter, she says, "Dad—how can I be safe, how can I be healthy if I can't even drink the water?" —Jesus "Tutuy" Montes, resident of Visalia
I recently had the honor of sitting alongside residents from throughout the Central Valley as we provided public comment to the California State Water Resources Control Board. The subject of the public hearing that brought us together was the need to regulate 1,2,3-Trichloropropane, or 1,2,3-TCP.
1,2,3-TCP is a dangerous chemical that has been discovered in hundreds of wells and water sources throughout the state. The people who are hardest hit by this known carcinogen are those who live in agriculture-rich regions of the state such as Fresno, Tulare and Kern counties. As community members rose one by one to tell their stories before the Board, the collective feeling of frustration was palpable.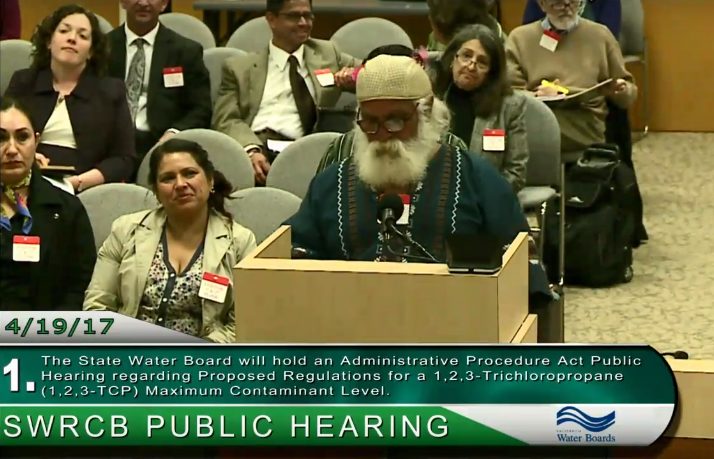 As a representative of the ACLU of California, I was nervous about the best way to convey that water contamination is a civil rights issue that the State Water Board has an obligation to mitigate. I was concerned about being repetitive alongside community partners such as the Community Water Center and California Rural Legal Assistance, organizations that have been engaging in this work for years. Most of all, I was apprehensive about my ability to develop a communication strategy that would adequately convey the real human cost of not taking action.
The presence of community members who have had to endure water contamination alleviated my fears. I firmly believe the courage it takes to share the intimate details of lived experiences is what compels decision-makers to action.
Inadequate access to water and other basic municipal services is an issue that falls disproportionately on low-income communities of color. These same communities often encounter an intimidating legal framework when they attempt to change their harsh realities. In 2012, California became the first state to recognize the Human Right to Water. Five years later, no Californian should still be living without adequate access to basic municipal services.
The brave Central Valley residents who attended this hearing helped to bring the significance of this issue to the forefront of the conversation. I am thankful and humbled to have had the opportunity to speak alongside them and to advocate on their behalf.
*****
Kena Cador is an Equal Justice Works Fellow with the ACLU of Northern California.