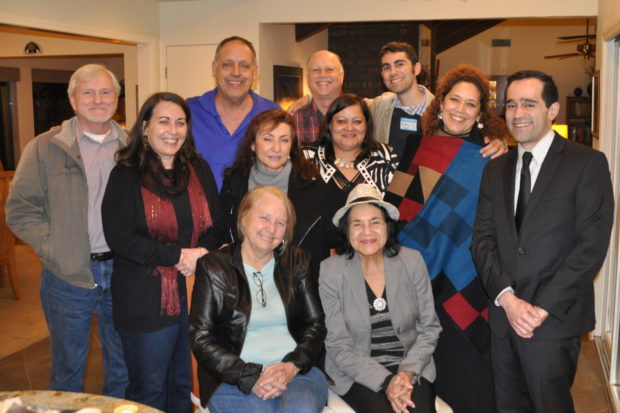 *** The content in this section is paid for by the Central Valley Progressive PAC ***
By Mike Rhodes
The CVPPAC is a local grassroots nonpartisan political group that works to get progressives elected to local offices. In 2016, that will include focusing on one or more of the following races:
Fresno Unified School District
Fresno City Council
City of Fresno Mayor
Fresno County Board of Supervisors
What races the CVPPAC works on depends on a number of factors but is ultimately up to the organization's members. After evaluating candidates' responses to questions of concern to the progressive community, his or her viability as a candidate is discussed, the strategic allocation of resources is evaluated and ultimately a vote is taken. An endorsed candidate must receive at least two-thirds of CVPPAC members' votes to win the group's endorsement. You can be a part of this historic process by becoming a CVPPAC member.
An endorsement is important to candidates because they know it will help them get elected. The money we are able to contribute is important, but the real advantage that progressives have— to confront the powerful forces of conservatives, builders and developers in this area (who have way more influence than their numbers would suggest)—is that we have "people power" on our side. CVPPAC members, joining with organized labor and community groups, will walk precincts for candidates, phone bank and take other actions to Get Out the Vote.
We can elect progressives to local offices here in Fresno, which will help us win political power and turn the tide on the many issues we care about:
Environmental Justice
Police Accountability
A Living Wage for All Workers
Treat the Homeless with Dignity and Respect
LGBTQ Equal Rights
It all starts with you stepping up and getting involved in the electoral process by joining the CVPPAC. Clip out and mail in the membership form on this page or visit our Web site at www.cvppac.org. A better Fresno is possible!
The next meeting of the CVPPAC will be Saturday, Feb. 13, at 3:30 p.m. at the Fresno Center for Nonviolence at 1584 N. Van Ness Ave. This meeting will include a presentation by the Save the Fulton Mall Committee. Also, Claudia Casares, a candidate for the Fresno Unified School District, will address the group. For more information, call Pam Whalen at 559-994-9390.