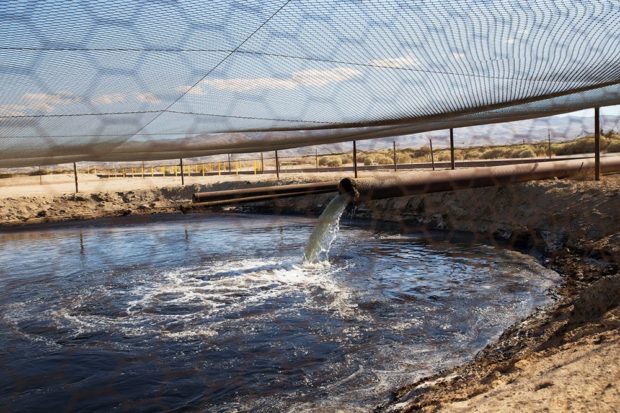 By Vic Bedoian
Oil and gas drilling has been halted on federal lands in California during the past four years due to a successful legal action taken by the Center for Biological Diversity. Now the Trump administration wants to open up those areas to drilling again. Accordingly, the Bureau of Land Management (BLM) is moving to allow oil development, including fracking, on land it manages in the Coast Range and Central Valley. The agency has been holding a series of public meetings for public comment on the revised resource management plan they have put forward.
The Bureau of Land Management's Central Coast region stretches from the San Francisco Bay to San Luis Obispo County and includes land in the west Valley and the Coast Range all the way to the coast. Four years ago, petroleum development in the region was stopped through legal action by the Center for Biological Diversity. They charged that the BLM had not conducted environmental reviews for land it was leasing to oil companies. Now the BLM has re-started the leasing process and has been holding meetings around the state to gather public comments on its revised resource management plan. Five land use proposals are being considered. Patrick Sullivan of the Center for Biological Diversity says those plans are still flawed, "Even the most modest alternative under this plan would still open a substantial amount of public land to fracking and drilling, and that is just utterly inappropriate."
The plan to auction oil leases covers over 700,000 acres mainly in Monterey, San Benito, and Fresno counties. The plans vary in the amount of land that would be available for oil production and which natural areas require protection. The BLM's public information specialist Serena Baker says it's a multiple use agency whose mission includes resource development, recreation, and conservation. Here, BLM prefers a plan that optimizes oil drilling but still protects sensitive natural areas and wildlife, "The preferred alternative balances protected areas for threatened and endangered species and also allows some oil and gas development within already known and developed areas for oil and gas."
Sullivan counters that much of the land is environmentally sensitive and unwanted by many of the people who live in the region, "The BLM is proposing public lands to oil companies even though Monterey county voters last year decisively voted for a ballot initiative that bans fracking." Citizens in Alameda, Santa Cruz, and San Benito counties have also voted to ban fracking and other forms of extreme oil production.
The BLM says oil companies have lowered their expectations of how much oil can be extracted from the region. Up to 37 new wells could be drilled in the area, according to BLM analysis. The BLM's oil and gas expert, John Hodge, explains that oil leasing requires a rigorous review process before a parcel is leased, "At that point we would have a site-specific plan, and it would say where are they going to drill the well, do they need production equipment, tanks, pipelines things like that. All that would be included at that point in time, and so we can analyze all those impacts at that on-the-ground phase."
Hodge says that the footprint for oil wells are usually a few acres in size. But Sullivan offers another view on the impact of oil drilling, "There is, of course, the drill site itself plus the truck traffic necessary to mount these operations. With ordinary drilling, you've got to bring in heavy equipment. You've also got to bring in a lot of water and chemicals for fracking.  Often that can be dozens and dozens of truck trips.
Concern over air pollution, water use and groundwater contamination spawned by oil production is widespread among California residents. Hodge says the BLM has an inspection regime that looks at oil operations on a regular schedule that inspects groups of wells every four years and sees each individual well about every ten years, "BLM actually does have an inspection enforcement staff. It follows through to make sure oil and gas is handled appropriately so we do stuff both during the drilling and production phase. We go through to make sure pipelines are installed correctly and not leaking. If there are leaks we're cleaning them up appropriately."
The handful of residents that attended the hearing in Coalinga were more concerned about the big picture regarding oil extraction. Catherine Fowler is active with Fresnans Against Fracking. She says the negative overall impacts are a worry for the entire region, "We see a bunch of alternatives on maps, see, so we're already at the alternatives step. But I see lines drawn on maps which represent areas, but that's not how we live on this planet. We don't live where there are lines, we live where the air moves around, where the water moves around, where the land, what you do on one piece of land affects another."
Sullivan declares the initiative to resume oil production on public lands is coming directly from the White House and could lead to a dramatic expansion of oil extraction in the state, coupled with reduced regulatory oversight, "We believe this process is accelerating because of Trump's election. Under the Obama administration, there were certainly public lands leased to oil companies. But here in California, the bureau of land management seems to have been moving very slowly to get back into the business of leasing public lands to oil and gas companies."
Fowler, among many other Californians, is worried about increased oil extraction and wastewater injection so near the San Andreas fault that runs right through the middle of the region which is home to Pinnacles National Park, "We don't need any more fracking here in California, we have enough already. And we certainly don't need to enhance the occurrence of really serious earthquakes on a fault line that's already pent up and ready to move." According to the CBD's Patrick Sullivan, her concern is well founded, "There was a major study linking wastewater injection a little bit south of that area to a swarm of earthquakes. And so, we know this is a problem across the country and also a documented problem here in California."
This series of public meetings is the first step toward the BLM's revised oil leasing plan.  Comments are accepted until April 6th. A final plan will then be drafted and again subjected to public review.  Information on the project can be found and comments accepted on the BLM's e-planning website or through the website https://tinyurl.com/jhsrwrp.
*****
Vic Bedoian is an independent radio and print journalist working on environmental justice and natural resources issues in the San Joaquin Valley. Contact him at vicbedoian @ gmail.com.