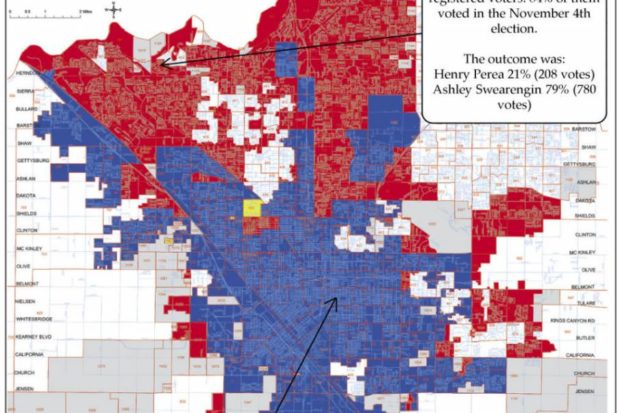 And so many other bad government policies? It doesn't have to be this way.
A strong majority of residents in Fresno support a wide range of progressive issues. And a plurality of registered voters in Fresno is Democrats. In a democracy with majority rule, we could (and should) have policies that serve the common good rather than the powerful few.
But conservative Republicans continue to win local races and dominate local politics. This happens due to high voter turnout in the conservative northern parts of the city and low voter turnout in the more progressive southern areas.
An analysis of recent elections shows that north of Shaw Avenue turnout is about 80%, whereas in the southern parts of Fresno it is about 40%. Democrat Henry T. Perea won the majority of precincts in his run for mayor of Fresno in 2008 but lost the election because of this disparity in voter turnout.
A group of concerned residents has formed the Fresno Democratic Organizing Project to reverse this situation. This project intends to increase voter turnout and political participation in Fresno's southern neighborhoods by building a grassroots precinct structure in these areas.
Your assistance is needed in this effort. Precinct walks will be held on Saturdays and Sundays in southeast Fresno starting in March. Conversations with residents will include registering voters, encouraging voters to vote by mail and querying voters as to the issues of most concern to them.
You can help to increase civic participation by building a grassroots people's movement. Volunteer today by contacting Pam Whalen at 559-994-9390 or pamwhalen@comcast.net.
You can make a difference. Together, we can win.