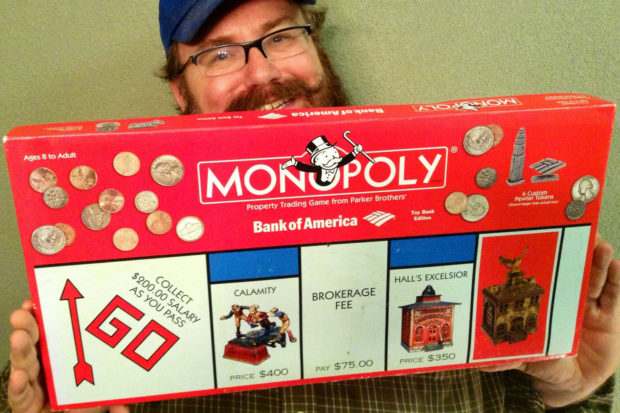 By Marc Keyser
Matt Taibbi's scathing report in Rolling Stone on the monumental corruption of the Bank of America is all the more disturbing because so little is being done to stop it.
We the People have the overwhelming strength in numbers. When 500,000 protesters on their smartphones call the Bank of America and their stock brokers Merrill Lynch boycotting them day and night, it affects their communication systems causing internal disruption and financial losses.
Join the Smartphone Boycott: If you have money in the Bank of America/Merrill Lynch, you have the right to call and take it out. If you don't have money in the Bank of America, you have the right to call and tell them you are not going to put your money in their bank as long as they are being boycotted.
Spread the word on your smartphone: Tweet, Retweet, Facebook and activate the activists in your social network. Tell them to call and boycott the Bank America and Merrill Lynch and activate their social networks at home and around the globe.
The Global Smartphone Boycott is nonviolent, safe and convenient for the people calling, however, it is disruptive and costly beyond measure for the Bank of America's financial empire, which will, in turn, put political and economic pressure on our rulers in Washington to clean up Wall Street.
*****
Marc Keyser is a whistleblower. Contact him at 559-519-4611 or ogkeyser@gmail.com. Learn more about the Smartphone Boycott at www.OccupySolidarity.us.