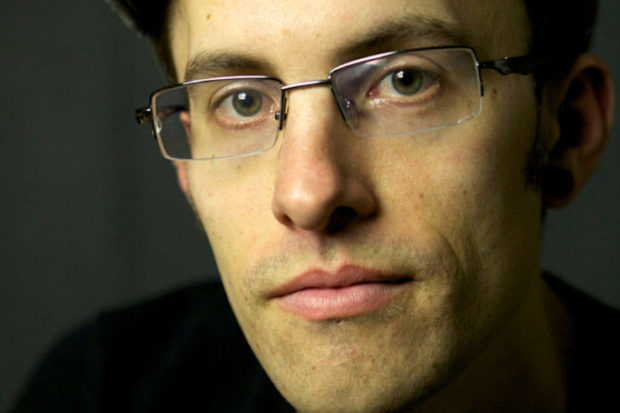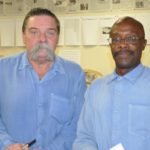 By Boston Woodard and Juan Haines
Independent journalist Shane Bauer spent 26 months in an Iranian prison, four of those months were in isolation.
In 2009, Bauer, Sarah Shourd and Josh Fattal were arrested by the Iranian government while hiking on the desolate, mountainous countryside of the Iranian-Iraqi border. The trio were accused of violations that included being American spies, breaching the Iranian security border and espionage.
These were among a long list of manufactured accusations by the Iranian government against the three young Americans. They were held in Tehran's Evin Prison. The hikers were thrown into isolation for their alleged contravention of Iranian laws. Bauer and Fattal remained captive for 26 months and Shourd for 13 months in a separate women's facility.
Though they were not allowed to write letters, they did receive a few from their families. They received 15 minutes of phone calls during their captivity.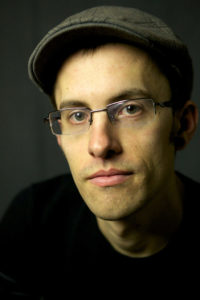 "No part of my experience was worse than the four months I spent in solitary confinement," Bauer said. "It's something that is impossible to describe. It is harder to think. Time just kind of stays still," Bauer said in a radio interview.
"There was a window. Just having that light come in, seeing the light move across the cell, meant the world to me," he said.
In a Mother Jones article, Bauer explained the effects of isolation after five weeks: "I fell to the ground utterly broken, sobbing and rocking to the beat of my heart; it was a patch of sunlight that brought me back." He said even the occasional rare breeze that wafted through that window or the sound of ravens off in the distance eased the anguish of isolation.
"I needed human contact so badly that I woke every morning hoping to be interrogated," he wrote in the Mother Jones article. "I once yearned to be sat down in a padded, soundproof room, blindfolded and questioned, just so I could talk to somebody."
It is well established that solitary confinement is cruel and psychologically damaging, according to Amnesty International, Human Rights Watch and the ACLU. The reports detail the serious mental and physical health problems that solitary confinement causes after just a few months.
In 2011, Bauer said he heard about a hunger strike initiated at Pelican Bay State prison because of what prisoners called "brutal practices" in the prison's Security Housing Unit (SHU).
News of this mistreatment struck a chord with Bauer as he, Shroud and Fattal initiated their own hunger strike while imprisoned for similar reasons. "I became interested in finding out more about what was going on," Bauer said.
At its peak, more than 12,000 California prisoners were involved in the largest hunger strike in U.S. prison history—intended to shed light on the draconian practices within the state's isolation units, writes Bauer.
Some demands were small changes like access to better winter clothing, meals and educational programs and for a way out of isolation. Other demands were for investigations into alleged brutality by guards and violation of some constitutionally protected rights.
Recently, Bauer met and discussed the psychological effects of solitary confinement with the San Quentin Journalism Guild.
Walking across San Quentin's Lower Yard with his escort, Bauer noticed prisoners milling around were watching them; this created a little anxiety he could not fully understand. However, once he entered the San Quentin News office, he said he was able to relax. His presentation began by talking about why California prisoners in solitary confinement at Pelican Bay struck a chord with him.
Bauer was asked a variety of questions, including whether he had experienced any post-traumatic stress disorder (PTSD).
"Yes," he replied. "When I first got out, there was a big change. I had trouble making choices, which is an ongoing thing." He added, "I used to have nightmares, and there are times when I don't like to be in groups; however, at the same time, I don't like to be alone."
In 2011, the three Americans were released from Iranian custody. Bauer said that while he was locked up in Iran, he "saw men put in the hole for the company they kept, the books they read, the beliefs they held." What he did not expect was to find the same treatment back home in California.
Bauer obtained permission to visit prisoners locked in isolation at Pelican Bay State Prison. There were many clear similarities such as minimal open air (yards) in tight places for short periods, communicating with nearby prisoners in adjacent cells, limited books, a thin mattress and limited or no human contact.
Lieutenant Chris Acosta, the public information officer at that prison, facilitated the guided tour into Pelican Bay's SHU. Approximately 94% of Pelican Bay's SHU prisoners are celled alone and are deemed "a threat to the security of any of California's 33 prisons" according to the article by Bauer in Mother Jones magazine.
The only prisoner Bauer was allowed to talk with was one who the New York Times interviewed several months before. In fact, the person he talked to was in a "pod" (a large concrete room with cells) populated with prison informants. The prisoner was being released because he informed on other prisoners. Bauer felt shortchanged.
More than 3,000 prisoners, particularly in the Pelican Bay SHU, are isolated due to being validated as prison gang members or their affiliates. Bauer was not allowed to speak with active gang members or anyone in the SHU other than whom he was directed to speak with.
Prison officials now substitute the term prison gang with security threat group. This new idiom broadens the category of potential prisoners put in isolation. Prison officials are in the process of reviewing the case files of all prisoners currently in SHU to determine if they should be there.
After a few hours, with his presentation over, Bauer said he walked out of San Quentin more enlightened than ever about what long-term incarceration does to a human being.
Bauer recently went to New York to accept an award for criminal justice reporting from John Jay College.
*****
Boston Woodard is a prisoner/journalist. He writes for the Community Alliance and the San Quentin News, has written for the Soledad Star and edited The Communicator. Boston is the author of Inside the Broken California Prison System, which is available at www.amazon.com. Learn more at www.brokencaliforniaprison.com.
Juan Haines is the managing editor of the San Quentin News. He also blogs for independent reporter/producer Nancy Mullane's radio show, Life of the Law (www.lifeofthelaw.com).