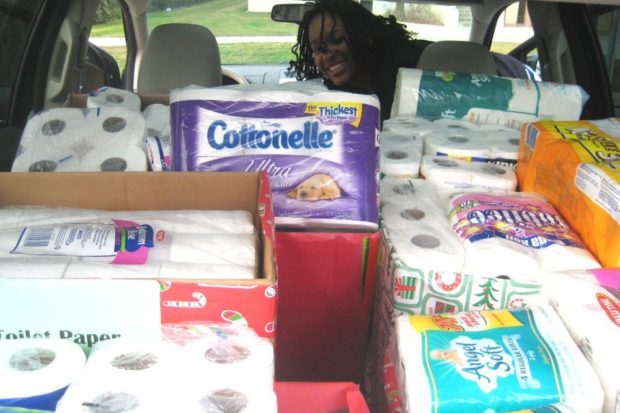 By Mike Rhodes
The Community Alliance newspaper has secured funding for a second year to provide portable toilets to several homeless encampments in downtown Fresno. The toilets provide the homeless with a basic public service that no person should be without. This project offers some privacy and dignity for the homeless, improves the cleanliness of the community and is essential to prevent a health crisis in the encampments.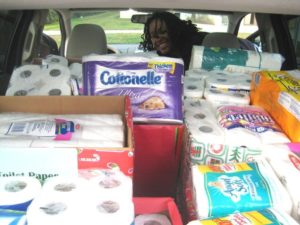 There are currently five portable toilets in three homeless encampments in the downtown area. Soon, two more units will be added, but there should be 15 portable toilets to provide the level of service needed for the large number of people living on the streets of downtown Fresno. The cost per unit is about $150, and the Community Alliance is actively seeking groups and organizations that can sponsor one or more.
We have found that it is essential to provide toilet paper to the homeless people who live in the encampments and delivery of TP is a weekly project. This past holiday season, several groups have provided us with large amounts of TP. Sista 2 Sista, a group at Fresno State, filled the Community Alliance newspaper office (located in the Fresno Center for Nonviolence) with cases of TP. Med Mar, the medical marijuana dispensary in Fresno, has provided hundreds of rolls, as have members of the Catholic church.
Because the City of Fresno has refused to help provide the homeless with drinking water, trash bins or portable toilets, it has become necessary for individuals and groups to do more. Spokespersons for the city say they are focusing on finding housing for the homeless and don't want to be distracted by providing services for the thousands of homeless people living in the city. They acknowledge that there are more than 4,000 chronically homeless people in Fresno and point to the Renaissance housing projects that house a little more than 100 persons as an example of their contribution to end homelessness.
Given this situation, the Community Alliance is expanding its services and encourages readers to support these efforts. TP can be dropped off at the Fresno Center for Nonviolence (1584 N. Van Ness Ave.) Monday–Friday 11 a.m.–3 p.m.). Contributions can be sent to the Community Alliance newspaper at P.O. Box 5077, Fresno, CA 93755. For larger, tax-deductible contributions, contact us at 559-978-4502. One hundred percent of all contributions go to provide services to the homeless; no money is used for overhead.
*****
Mike Rhodes is the editor of the Community Alliance newspaper. Contact him at editor@fresnoalliance.com.