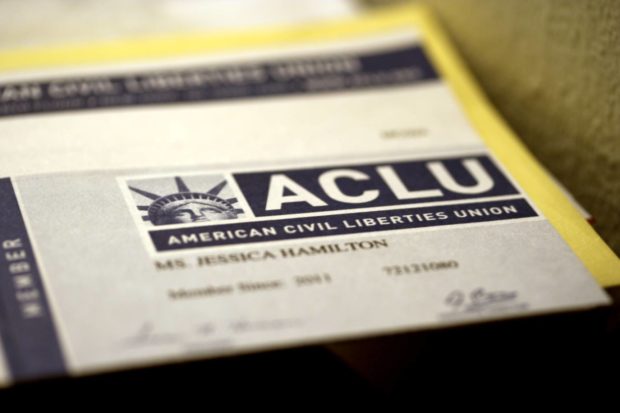 By: Bill Simon
It has been a busy month at the Fresno Area Chapter of the ACLU-NC. Civil liberties just keep trying to go away!
Several members of the Board were present at the Fresno State Study-In on November 20 as the students protested budget cuts and especially the weekend closing of the Henry Madden Library. The Fresno State students followed up at our December Board meeting with discussion about campus free speech issues and alleged violations of open meeting laws resulting in a lack of transparency in the student government.
Not to be outdone, Fresno City College students contacted the Board and came to the meeting to discuss discrimination in a health class (referred already to the affiliate legal staff), free speech issues and alleged abuses by Campus Police against students and staff alike.
Through e-mail or the Board meeting,we have been approached with civil liberties problems in Orosi, police problems in Dinuba, illegal charges for programs in Sanger public schools, disregard of property rights in Madera County and public endangerment consequently created by a government agency. In Fresno, we heard about the attempted closure of a medical marijuana clinic and questionable representation by the attorney in the case. When we get such issues, we refer them to the Northern California Affiliate legal staff when appropriate or try to find other legal help to which we can refer people.
If you ever feel like you need help with a civil liberties issue, call the ACLU civil liberties counselor in San Francisco at 415-621-2488. They can let you know if it is ACLU appropriate or perhaps refer you to other legal services. You can also contact the Fresno Chapter at simonaclu@sbcglobal.net.
The Northern California Affiliate continues to collaborate with Californians for Justice (CFJ) in their common campaign for Schools for All or Schools Without Barriers. Several local ACLU members participated in CFJ's end-of-year celebration on December 10.
The Affiliate and the Fresno Chapter are also collaborating with California Rural Legal Assistance's Proyecto Poderoso "Orgullo y Poder Latino" Leadership Conference to be held on January 23 at the Big Red Church (2131 N. Van Ness Ave.). The goal of the conference is to empower LGBT people and allies, in particular those who speak Spanish, to build understanding and support for LGBT people and their families in rural California. Participation is free and registration closes on January 15. For more information, call 559-441-8721.
Meanwhile, we are moving forward with the lawsuit about the City of Fresno's failure to respond to a Public Records Act Request in the Glen Beaty beating and the City's apparent policy not to release officers' names in a timely manner (at least not until the lawsuit was filed) and in preparing to file a request for a pattern and practice investigation of the police department by the federal Department of Justice. Oh, and, after receiving an invitation, we applied for membership on the Police Chief's Advisory Board.
We continue to work with homeless issues and video surveillance issues, participated in an Immigration Advocacy Training Workshop and lobbied U.S. Rep. Jim Costa's office about the Stupak-Pitt amendment, which would severely limit women's medical care as regards reproductive rights.
That is most of it. It has been a busy month!
Bill Simon is past chair of the Fresno Area Chapter ACLU-NC and is currently the volunteer coordinator for the chapter. Contact him at simonaclu@sbcglobal.net.