By Tenants Together
Tenants in California's Central Valley have filed a class action lawsuit against one of the region's largest and most notorious landlords—JD Homes Rentals—alleging operation of a huge portfolio of slum housing. The lawsuit seeks immediate court intervention to ensure that substandard conditions in the thousands of units managed by JD Homes Rentals are repaired and the properties made habitable.
Catalina Mendoza, a JD Homes tenant and party to the suit, said, "For years, JD Homes refused to fix bad conditions in our home. We need the court's help so that this landlord makes our homes safe and healthy places to live." Mendoza and her family have resided in the JD Homes rental unit for seven years. Typical of tenants' experiences with JD Homes, the Mendozas have made requests for repairs on a number of issues that were routinely ignored.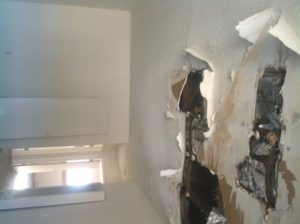 Among the allegations, the complaint details JD Homes' business practices of failing to maintain properties, leaving tenants with roaches, leaking plumbing, defective wiring and a plethora of other unsafe conditions. Requests for repairs are often ignored for months, and sometimes years. When repairs are made, the complaint alleges, they are merely cosmetic and fail to address the health and safety issues, and JD Homes often retaliates against tenants who complain to authorities.
According to Leah Simon-Weisberg, legal director of Tenants Together, the lawsuit is the largest known housing conditions lawsuit against a California landlord. She characterized the substandard conditions as "shocking and pervasive" and part of an "ongoing business plan to profit at the expense of vulnerable tenants by collecting rent while refusing to invest in keeping the properties safe and habitable."
The complaint alleges that JD Homes Rentals, a real estate property management company that is owned, operated and managed by John, David and Bryce Hovannisian, has added hundreds of foreclosed properties to its inventory since the housing crisis in 2008. Patricia A. Van Dyke, a staff attorney at Bet Tzedek Legal Services, co-lead counsel on the case, offered that "residents and tenants need immediate relief from slum conditions and neighborhood blight."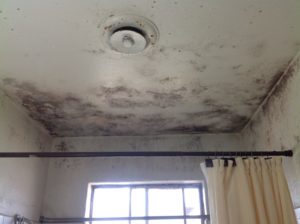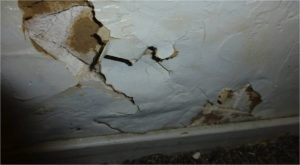 The deplorable conditions of JD Homes Rentals properties are well known in the area, but the landlord has been able to sidestep efforts to force compliance with health and safety codes, at least partially because of the size of its holdings and the extent of the issues. Local officials and advocates welcomed today's filing.
Miguel Villegas, community organizer with Centro Binacional para el Desarrollo Indígena Oaxaqueño, is all too familiar with JD Homes properties. According to Villegas, "Our members regularly come to our office complaining that JD Homes refuses to make repairs. I have personally sat on hold for more than an hour just to make a repair request and the repair still doesn't get done. I have to call back again and again to get JD Homes to do anything for the tenants we work with. Maybe they will finally change their ways if faced with a court order."
Plaintiffs representing the class are Neng Vu, Willie Thompson, Elvia Reyes, Catalina Mendoza, Antonio Martinez and Malaquias Estevez. The tenants are represented by Greenstein & McDonald, Milstein Adelman, Kaye McLane Bednarski & Litt, Bet Tzedek Legal Services and Tenants Together.
Tenants of these properties, or anyone with information about JD Homes Rentals, are encouraged to call the litigation team at the following hotline that has been set up by Bet Tzedek Legal Services in connection with this case: 559-376-2060.
*****
Tenants Together is a tenant rights organization that is active in the Fresno area. For more information, visit http://tenantstogether.org/.