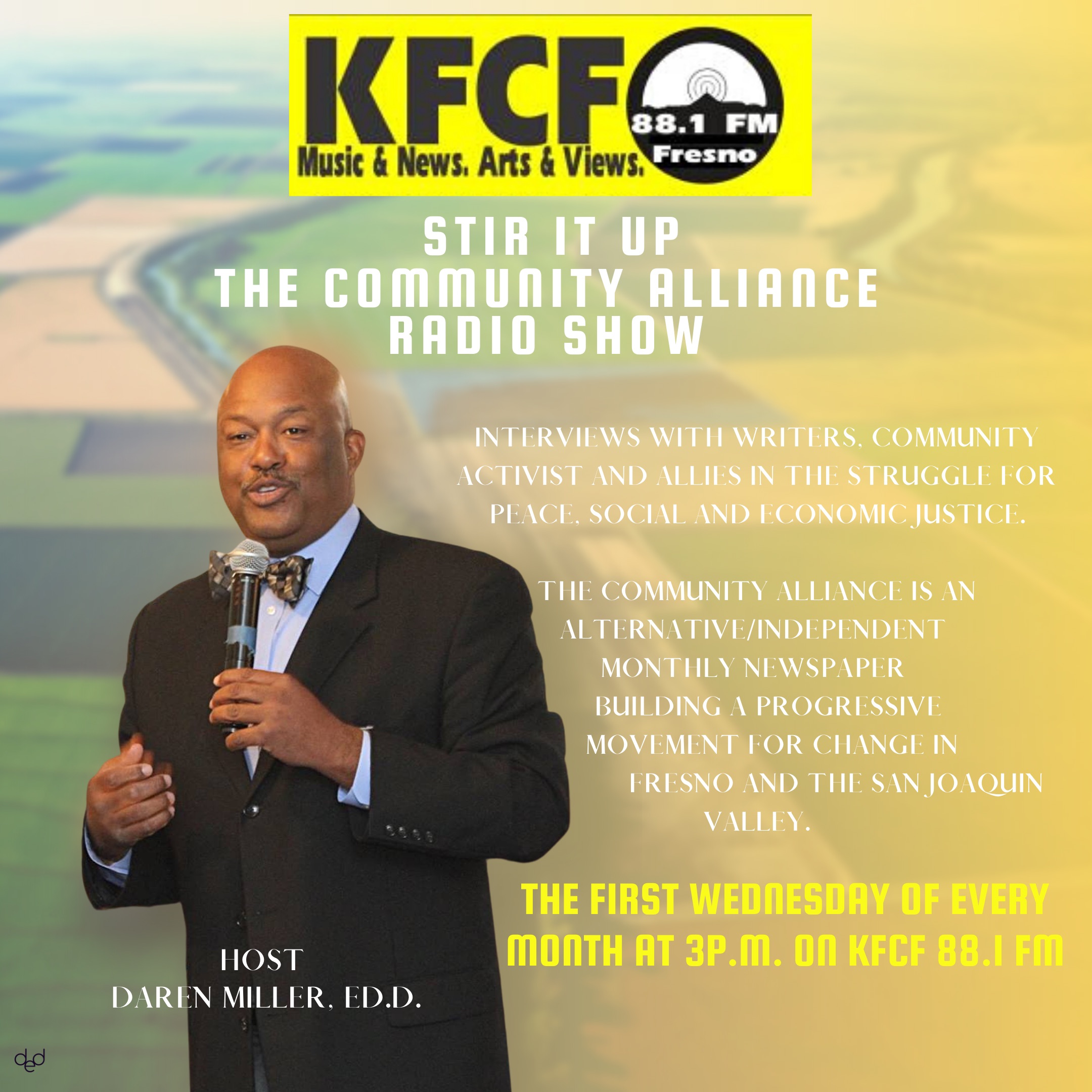 Stir it Up – Wednesday, October 5 at 3 p.m.
KFCF 88.1 FM
Daren's guest will be Michael Evans, a local progressive expert on the election process, who will tell us about the "good" candidates you might want to vote for and what propositions will be on the November 8 ballot.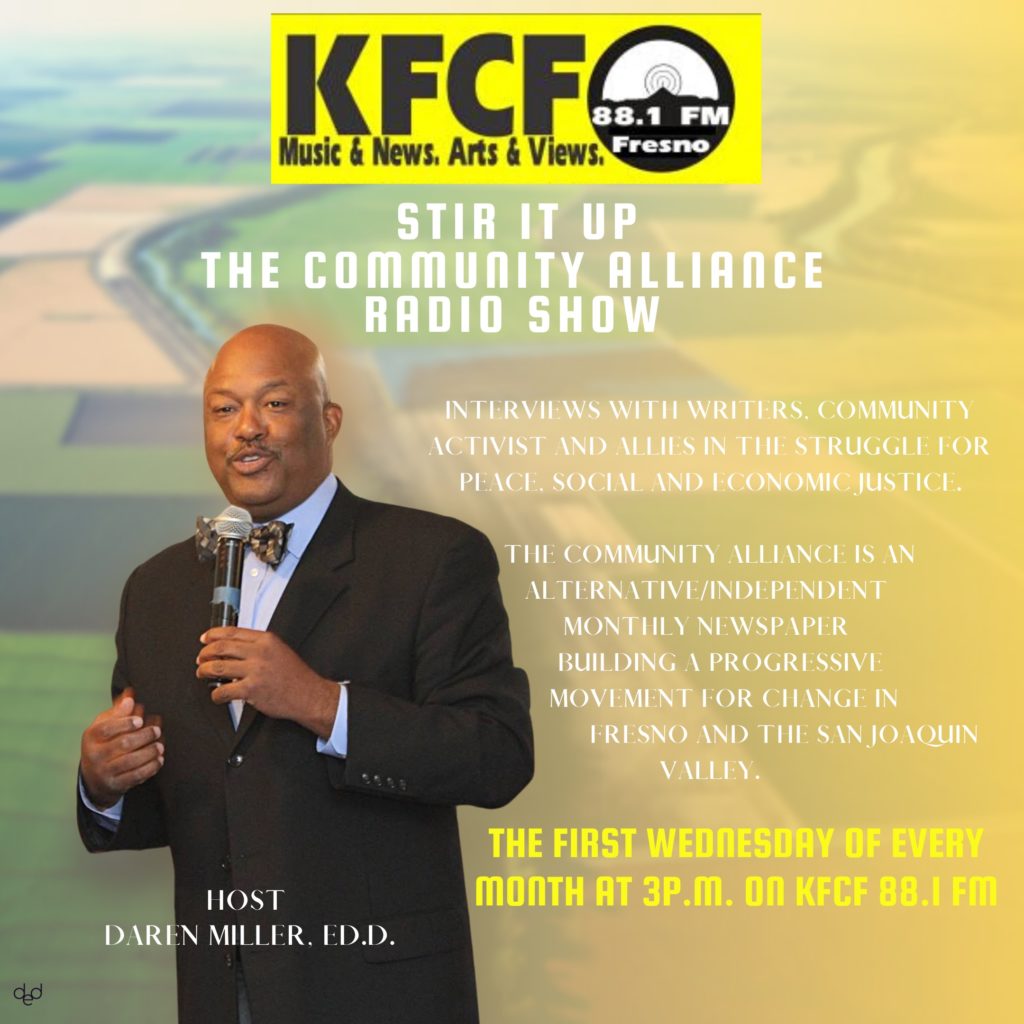 Michael is a past chairperson of the local Democratic Party Central Committee, is on the board of the Central Valley Progressive PAC and is a staff person at the Community Alliance newspaper. Unfortunately, he is moving to the Yakima Valley, Washington this month, leaving us to suffer through the long hot Fresno summers without him. We wish him all the best in his new adventures.