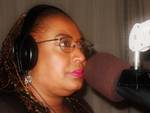 By Jean Kennedy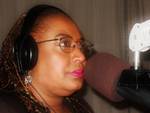 In 2013, I want to engage my readers in a number of topical conversations with additional questions and answers on my radio shows. On www.BlogTalkRadio.com, I co-host a program with Rev. Floyd Harris, Jr., on which we deal with a variety of social justice issues.
We engage our audience nationwide, and as an organizational psychologist I'm often approaching the issues from a platform of systemic thinking and its impact on our society at large. My brain is wired that way. The psycho-social effects are greater now than ever before, and it's going to take strong communities and leaders to remove an array of social barriers.
The collateral damage on our quality of life is immensely affected by bad policies created by politicians who don't really have a commitment to the welfare of their constituency, and unfortunately, too many politicians have found creative ways to coopt community leaders. We cannot continue to "go along" to simply "get along." We know that self-centered politicians don't always listen to what their constituency is saying, so let's always ask who's agenda is being pushed and at who's expense. For example, look at how many people are out of jobs today due to the outsourcing of services.
As we co-host our program on www.BlogTalkRadio.com, we plan to open up a broader platform for discussion of injustice and the systemic problems affecting communities. Rev. Harris has been going into various communities to investigate the social, civic and human injustices of people for some time. His excellent job of documenting his civil and human rights activist work in a body of work soon to be published and his service as a church minister make me proud to co-host a broader media venue with Rev. Harris on our media projects across the nation.
You might want to read a book called The Untold Story of America (Oliver Stone). It shares how we (Americans) are viewed in the world. If America can learn her own history and interpret why we do the things we do, both consciously and unconsciously, we might be able to see the need for change for a more United America. ("Untold" in this case really means "unlearned.")
Our ignorance is our worst enemy! We vote laws and policies into place not recognizing their bigger impact. For example, since 9/11, many more detention centers have been created to hold individuals while not charging them with a formal crime; in fact, they are waiting to be heard in a court of law.
This " detention center" concept is being done right here in our backyard under the "civilly committed detainees" program at the Coalinga State Hospital. No matter what the detainee's crime is. "An injustice to one is an injustice to all," and therefore an individual's case should be heard timely in a court system rather than that person being "warehoused" in a mental institution.
So why does this state hospital continue to make upward of $250,000 to retain individuals awaiting their appearance before a judge and jury of their peers? Why is custody of their personhood handed over to a mental health state hospital? Many civilly committed detainees are not receiving any medical treatment (therefore, they have no patient rights) and neither are they part of the correctional system while at the hospital (therefore, they have no prisoner rights). Some have been at this hospital for several years even though they were released back to the community after serving their prison time, but brought instead to Coalinga.
According to family members and some attorneys, the hospital does an inept job in advocating their release. It's becoming more difficult to find a judge willing to have a sex offender appear in his courtroom even when that crime was committed years ago. Why are the judges being such "cowards"? Coalinga State Hospital knows some people should not be there, yet the hospital continues to financially profit by holding these "civilly committed detainees."
Warehousing individuals is a major violation, and Rev. Harris plans to visit and learn of these violations in the coming months.
Listen to Keep It Real on KFCF 88.1 FM on Tuesdays from 9 p.m. to 10 p.m. Real Talk with #1 Drs. can be heard on www.BlogTalkRadio Monday–Friday from 8 p.m. to 8:45pm.
*****
Dr. Jean Kennedy is an organizational psychologist consultant and a faculty instructor now residing in Atlanta, Ga. She continues to be a program host on KFCF and www.BlogTalkRadio.com (Real Talk with #1 Drs). Contact her at drjeankennedy@yahoo.com.