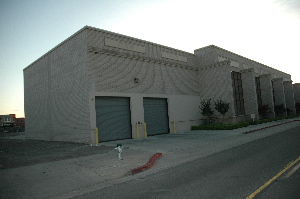 There are many tools that the government is using to remove undocumented people from the United States. The Secure Communities (S-Comm) program is one of these programs, which is being implemented by Immigration and Customs Enforcement (ICE).
S-Comm was launched in March 2008 and differs slightly from the program before it called the 287g program. Both programs allow the cooperation of state and local law enforcement with federal immigration enforcement.
S-Comm gives ICE a technological information-sharing, not physical, presence in prisons and jails. No memoranda of agreement (MOAs) with local law enforcement agencies are required, and no local law enforcement agents are deputized to enforce immigration laws through S-Comm.
When an individual is booked into a jail, his or her fingerprints are checked against other databases that are generally checked following an arrest. This fingerprint check allows state and local law enforcement and ICE to automatically and immediately search the databases for an individual's criminal and immigration history. Before the identified person is released, ICE places a hold to detain and later decides if the person will be removed from the country.
Supposedly, a priority will be placed on aliens convicted of the most serious crimes such as major drug offenses, murder, rape and kidnapping. But the data do not show that this is what is happening. Community groups are joining efforts to investigate these actions.
The S-Comm program is now in effect in the 58 counties of California, making California the ninth state where it is fully in effect. By 2013, ICE plans to be able to respond nationwide to all fingerprint matches via this information-sharing, computerized and cooperative access.
ICE reported that as of September 30, 2010, 4,204,862 fingerprint submissions had resulted in 343,829 database matches. As a result of S-Comm, ICE has removed 64,072 persons (source: Immigration Policy Center Secure Communities: A Fact Sheet).
There are many unanswered questions and continuing concerns with this federally funded program, which states that it is doing one thing and is doing another. The target is to identify and remove dangerous criminals, but the program is actually detaining even green card holders or permanent legal residents, not just the undocumented. Community groups are complaining that there is a lack of oversight and transparency.
S-Comm will be targeting up to 400,000 persons a year for removal. What about separation of families? What about innocent until proven guilty? This appears to involve some human rights violations. It has become an invisible police force in our communities. Arizona's new laws are not the only concern that we should be worried about. Should we be feeling more secure?