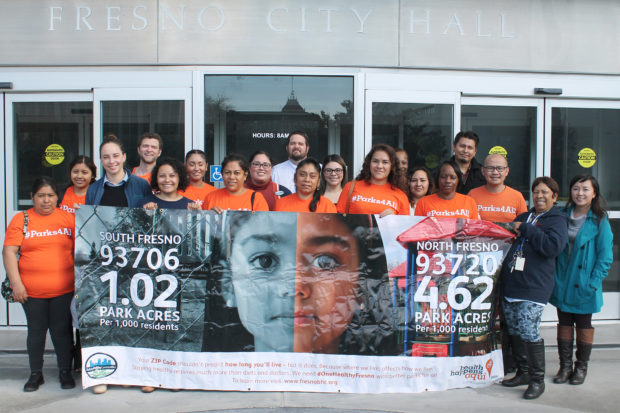 By Kevin Hall
Chanukah in Fresno ended in loud celebrations this year, sparked by a surprise court ruling in favor of voters' wish for more parks. In the city regularly ranked worst in the nation for green space this might have felt like a holiday miracle, but it was more a demonstration of the enduring power of commitment, dedication and democracy.
Initiated by the Black and Brown youth of south Fresno and sustained by their decade-long commitment, Measure P, a 3/8-cent sales tax, was approved by 52% of city voters in November 2018. Voter support for the measure ran highest in south Fresno and only fell below 50% north of Shaw Avenue.
A two-thirds supermajority is normally required for sales tax approval, but, according to the three-panel 5th District Court of Appeals' ruling, simple majority support from voters rather than two-thirds is all that's required when voters are deciding on special taxes put on the ballot by petition. So the tax can run for the next 30 years, raising $37.5 million annually—$2 billion in all—exclusively for city parks, trails, and arts and recreational programs.
The victory caps a nearly decade-long effort led by Fresno Building Healthy Communities (BHC) and a long list of community organizations and activists. Unique in local history, it is the first successful sales tax initiated by voter petition in the city. Sandra Celedon, CEO of the increasingly influential nonprofit, said in a written statement, "The people of Fresno won! Young people won! More and better parks, arts and trails are within reach for every person in our beloved city!" Celedon credited the youth of south Fresno with the victory.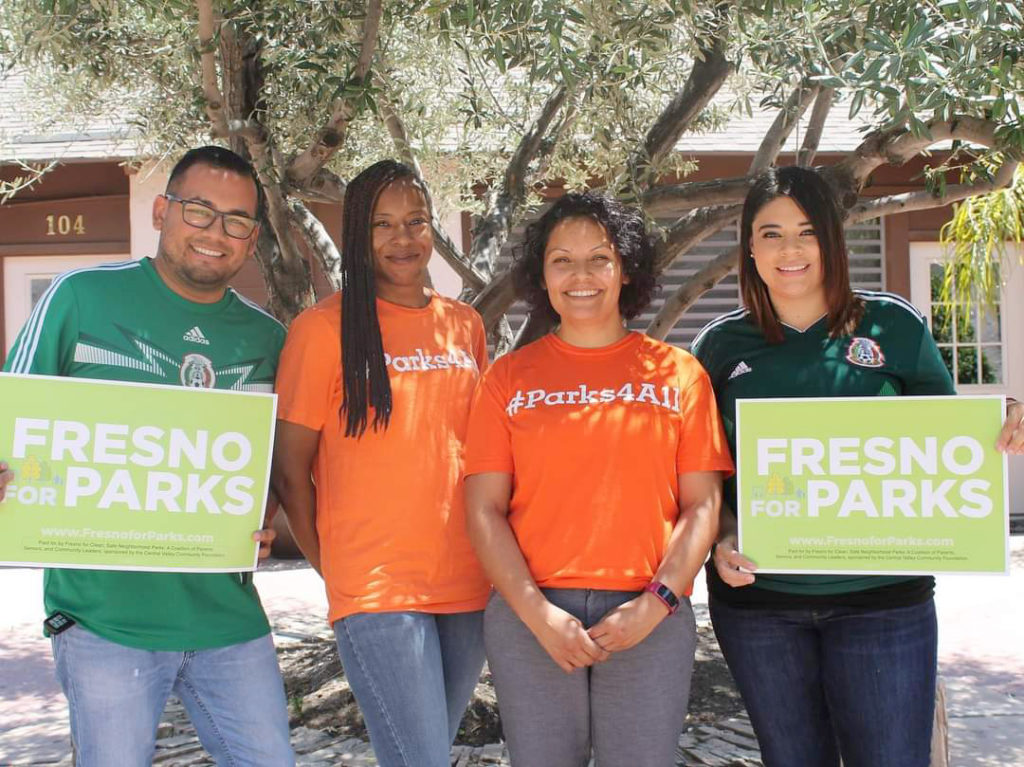 But when the parks tax failed to achieve two-thirds majority support from voters, most assumed the effort was lost, blocked by the $400,000 opposition campaign led by Mayor-elect Jerry Dyer, the Fresno Chamber of Commerce and $250,000 from Assemi family interests (see our "Climate Politics" article).
But a new legal interpretation of California's requirement for two-thirds voter approval for special taxes has emerged in recent years. Superior and appellate court rulings since 2017 have found such taxes can be enacted by a simple majority of voters; the two-thirds requirement can only be required of tax measures placed on the ballot by government agencies, the more common process.
Ironically, Fresno youth leaders originally tried to follow that path by reaching out to city council members, asking that they place Measure P on the ballot. They were rejected and decided to gather signatures. Consequently, like a pair of broken clocks accidentally getting it right, conservative Democrats Luis Chavez and Paul Caprioglio can share in the victory. By having rejected their needy constituents' request, the two-thirds bar was avoided.
The California Supreme Court had a chance to weigh in on the issue in September 2019. A pair of special taxes in San Francisco, similar in design to Measure P but addressing homelessness, had been appealed to the high court by the Howard Jarvis Taxpayers Association, but they were denied a hearing, according to Nicholas Iovino reporting in Courthouse News Service.
"San Francisco Superior Court Judge Ethan Schulman upheld both ballot measures in July 2019, finding the state constitution does not bar approval of special taxes by a simple majority of voters," Iovino wrote.
The same Jarvis attorney losing in San Francisco has been active in Fresno attacking Measure P alongside the City of Fresno, although he admitted to Courthouse News he finds the high court's rejection "very puzzling." Yet he apparently intends to make another run at the justices with essentially the same arguments, according to Brianna Calix in the Fresno Bee.
Dyer and outgoing mayor Lee Brand announced they do not support the appeal and the city will not participate. More important, they don't have the city council votes needed for approval of such legal action.
The victory appears complete, coming after years of advocacy by Fresno BHC to see the problem addressed through the city's 2015 General Plan update under former mayor Ashley Swearengin, including an aggressive billboard campaign pointing out the discrepancies in park acreage between north and south Fresno. Swearengin blocked the ads from running on city buses as too political.
The policy battle resulted in an agreement to create a Parks Master Plan in 2016, which identified the depth of need and costs of repair, maintenance and growth necessary for a ballot initiative expenditure list. Nobody could have predicted Celedon and Swearengin would later team up to lead the Measure P effort, but they did in a political marriage of convenience.
Swearengin, now head of the Central Valley Community Foundation, raised the money and oversaw the advertising while Celedon, along with BHC Project Director Kimberly McCoy, took responsibility for the field campaign overseeing a large team of canvassers. Both took full-time leave from their positions at the nonprofit to lead the months-long effort. The campaign brought together Fresnans of every background. More than $2 million was raised; the late David McDonald contributed $850,000 in the final stretch.
Meanwhile, the community groups and leaders who worked tirelessly to see Measure P pass celebrated briefly before returning to long hours of pandemic response work, their spirits buoyed by this meaningful validation of their important work and eventual realization of an authentic, community vision for a better, healthier Fresno.
*****
Kevin Hall hosts Climate Politics on KFCF 88.1 FM every second and fourth Friday, 5 p.m.–6 p.m. He tweets as @airfrezno and @sjvalleyclimate, coordinates an informal network of climate activists at www.valleyclimate.org and can be contacted at sjvalleyclimate@gmail.com for presentations and information.