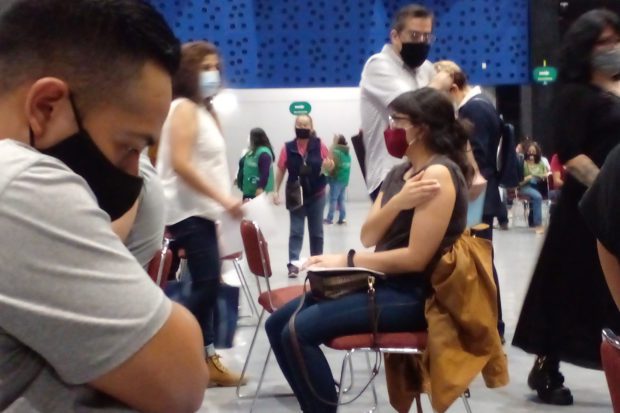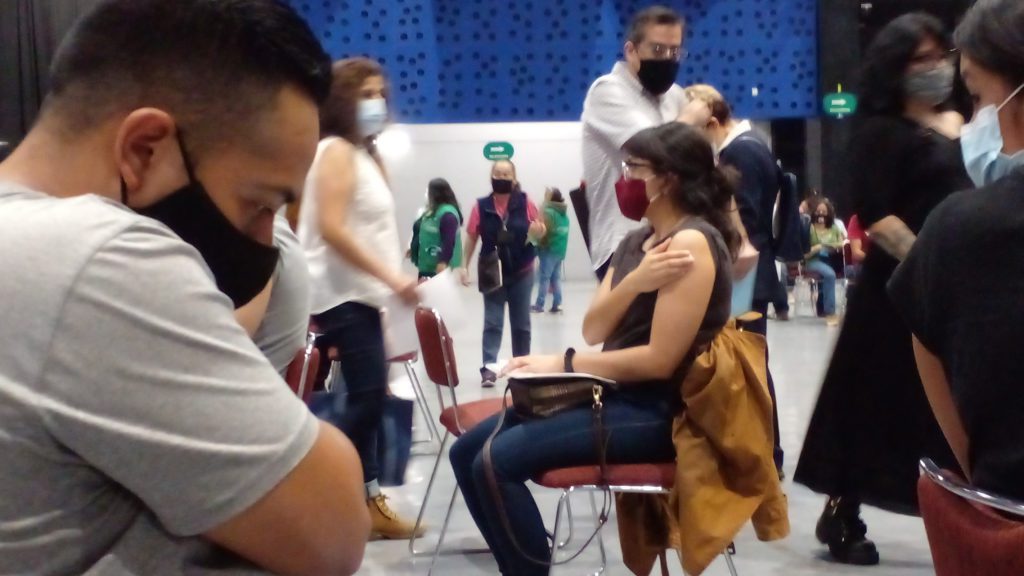 By Sunita Sohrabji
The Covid-19 pandemic is continuing to take a major toll, despite the availability of proven mitigation measures and effective vaccines, said four subject matter experts from the Centers for Disease Control (CDC) at a news briefing on Sept. 2.
Even as 53% of the U.S. population is fully vaccinated—173 million people—the country is experiencing a dramatic wave of infections, hospitalizations and deaths from Covid, primarily due to the far more contagious Delta variant, which is also more lethal than its predecessors.
In June, the United States was at a low point in new infections, with just 12,000 per day. Three months later, that number has spiked to 150,000 new infections per day, 12,000 hospitalizations per day and an estimated 1,000 deaths per day, according to CDC data reported at the news briefing, organized by Ethnic Media Services.
The CDC is not tracking the number of breakthrough infections—fully vaccinated people who have tested positive for Covid—but is tracking the number of hospitalizations and deaths from Covid of fully vaccinated people. As of Aug. 30, 10,471 fully vaccinated people have been hospitalized from a Covid infection, while 2,437 people have died, according to CDC data.
Speakers at the Sept. 2 briefing included Dr. Peggy Honein, who leads the State, Tribal, Local and Territorial Support Task Force in CDC's Covid-19 response; Dr. Cindy Friedman, chief of The Travelers' Health Branch at the CDC; and Dr. Jennifer Layden, deputy director of the Office of Science at the CDC. Pediatrician Kevin Chatham-Stevens, chief medical officer for the CDC's Vaccine Task Force, also joined the briefing.
Q: What is the state of the pandemic in the United States at this time?
Honein: We have experienced a number of waves in this pandemic. Unfortunately, we're now in the midst of a fairly large surge that is related to a number of factors, including the Delta variant, which is a highly transmissible variant.
This pandemic continues to take a major toll, despite the availability of proven mitigation measures and very effective vaccines. We are seeing increases in cases, increasing emerging emergency department visits, increasing hospital admissions and increasing deaths.
Q: What are some of the major changes from last year at this time?
Honein: The vaccine is one of the big changes from last year. In 2020, when we saw large waves of Covid-19, we had very limited tools to address it with. We didn't have data on the effectiveness of the prevention measures. But that has really grown over time.
We have a lot more testing capacity than we had before.
And we initially had not enough vaccine for everybody who wanted it. So we were very careful and trying to make sure the vaccine was distributed first to the people that were at the highest risk of dying.
The great news now is we have enough vaccines for everyone to be protected. And so we really just need to provide fact-based information to help dispel some of the myths that have been circulating, and some of the misinformation that can harm people's health.
Q: Should children return to school at this time, given that less than 40% of 12–17 year-olds are vaccinated and no vaccine has been approved for kids under 12?
Honein: We need to keep our schools open for in-person education, because it has become even clearer over the last year how important schools are, not just for education, but for the overall mental and physical health of our children.
We can prevent transmission at schools with comprehensive, layered prevention approaches, using many types of prevention, which include using face masks for everyone; physical distancing correctly; screening testing as a way to identify cases so that they can be isolated quickly; improving ventilation; and then some of the basic things that we know prevent disease transmission like lots of hand-washing and staying home when you're sick.
Chatham-Stevens: I'm a pediatrician and a parent of school-aged children, so I'm a little biased here, but we need to keep our kids as safe as possible, especially those who are under 12 and are not yet eligible themselves to get the vaccine. I think this must be a continued goal.
Q: Should universal masking be mandated for everyone at a school site?
Honein: Schools and decisions about schools tend to be made at the district level. So these represent very local decisions.
Our recommendations are that there is universal masking in schools. That means all teachers, staff, students, visitors, regardless of vaccination status, wear masks in schools.
Q: Should we be traveling by air, given the increased number of infections?
Friedman: You must wear a mask when you're traveling on public transportation within the United States and going out of the United States. That is a mandate.
You should be fully vaccinated before you travel domestically. And if you are vaccinated, you don't need to get tested before or after travel or self-quarantine. Now, each state and local government may have its own recommendations or requirements. So folks who are traveling to the United States and plan to visit different states need to know what the local and state requirements are.
In terms of air travel, most viruses and other germs don't really spread easily on flights because of how the air circulates and how it is filtered on planes. But air travel requires a lot of time in security lines and airport terminals in crowded spaces. Keeping your distance is hard when you're traveling.
If you're going to visit people who are unvaccinated, you need to wear a mask when you're in an indoor public space, even if you're vaccinated.
Q: What types of masks are most effective?
Friedman: When you choose a mask, choose one that fits properly and snugly. Cloth masks should have multiple layers of tightly woven, breathable fabric. And a nose wire is also helpful to help it fit snugly.
Don't wear masks with exhalation valves or a single-layer mask of thin fabric.
Honein: One of the challenges we have with masking is people taking them on and off. And we often hear of people following good prevention by having a mask, but then taking it off and having a pizza party with three friends. And that's when transmission happens.
So think about ways that you can keep it on comfortably so that you don't let your guard down and expose yourself. You want to wear something you're going to be able to comfortably wear for those five, six hours or seven or eight hours of time that you're in the airport and on the plane.
Q: Will we need boosters and how soon should we get them?
Layden: In mid-August, the CDC recommended that people with moderately to severely compromised immune systems should receive an additional dose of an mRNA Covid-19 vaccine at least 28 days after the second dose of either of the mRNA vaccines.
We know that people with moderately to severely compromised immune systems are especially vulnerable to Covid-19 and that they may not build the same level of immunity to the two-dose vaccine series.
Recently, the CDC announced a plan to begin offering Covid-19 vaccine booster shots this fall. This is subject to authorization by the U.S. Food and Drug Administration (FDA)*, as well as recommendations by CDC's advisory committee on immunization. The FDA is conducting an independent evaluation to determine the safety and effectiveness of a booster dose of the mRNA vaccine.
Experts at CDC are looking at all available data to understand how well the vacuums are working, including against new variants like Delta.
*On Sept 22, vaccine advisers to the FDA approved the Covid booster shots for Pfizer vaccine recipients who are over 65 or at high risk, including because of job-related exposure.
*****
Sunita Sohrabji is an associate editor of Ethnic Media Services.