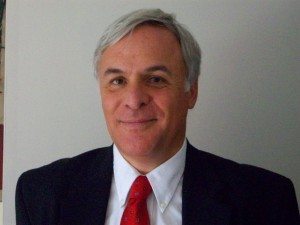 New Nukes in Fresno Would Endanger Public Health
Joseph Mangano
The recent agreement between the Fresno Nuclear Energy Group and the French company Areva SA is a step towards building new nuclear reactors in Fresno County, and speculation is that reactors would be located in the western portion of the county.
New reactors are prohibited by a 1976 California law. Several years ago, some state legislators tried unsuccessfully to repeal the ban, and are expected to try again. With or without a ban on reactors, health risks should be considered. Some advocates call nuclear power "clean" or "emission-free" because reactors do not emit greenhouse gasses.
But calling nuclear power "clean" is misleading. To generate electricity, reactors must produce enormous amounts of radioactive waste, a mixture of over 100 chemicals. These chemicals are not found in nature, but only created when atomic bombs explode and nuclear reactors operate. Some decay quickly, but others remain for hundreds of years.
After over 20 years of federal efforts to make Yucca Mountain, Nevada a permanent site for storing waste, the Obama administration cut off funding, and all waste will remain at each nuclear plant for the foreseeable future. Thus, new reactors in Fresno County would be stuck with these very toxic chemicals.
Waste is stored in deep pools of constantly-cooled water. If these pools ever lose water, a meltdown would occur. Massive amounts of radioactive gasses and particles would be released into the environment, and many thousands would be exposed – and suffer from radiation poisoning or cancer – before an evacuation could be completed.
Not all waste is stored; some is routinely released into local air and water. These chemicals enter human bodies by breathing and the food chain, where they kill or injure cells. Exposed persons, especially infants and children, have a greater risk of cancer.
No place is a good place for a nuclear reactor, but Fresno County may be an especially dangerous one. The county's population is nearing 1 million, and rising rapidly. It already has barriers to good health, including high poverty rates, below-average educational levels, and language barriers.
Western Fresno County, where the reactors are slated to be built, is the site of huge farms. Radioactive releases would enter the soil and produce – which is consumed not just locally, but all around the nation. These farms are already saturated with pesticides and herbicides, and radiation would add to the chemical load in the food.
Fresno County disease rates are already high, especially among those most vulnerable to radiation. Its infant death rate is 26 percent above the rest of the state, and its cancer death rate for children and young adults is 24 percent higher. The death rate for all residents was 2% below the state rate in the early 1980s but is now 12% higher, and the gap is still growing. A total of 15 nuclear reactors were proposed in the 1960s and 1970s for California. But eight were never built due to huge costs, and three shut down after many mechanical problems. Before building new reactors, health risks should be thoroughly considered; especially as truly "clean" options such as wind and solar power are available.
*****
Joseph Mangano MPH MBA is Executive Director of the Radiation and Public Health Project, a research organization based in New York.
Taxi Driver
By Diane Marks


Usually, I don't take taxi rides because they cost too much. But on this day, I wanted to take a taxi to and from the Fresno airport as it was very early in the morning and I had several pieces of luggage. This taxi ride experience turned out to be surprisingly worthwhile.
Going
The 40-year-old, muscular, tanned, apparently Anglo-American taxi driver was 15 minutes late for the pick-up. He wore a baseball cap, tan polo shirt, blue shorts, and tennis shoes – very all-American. The cab was a recent model and clean.
There was silence. I asked the driver how he liked driving cabs and didn't it seem a safer job here in Fresno compared to places like the Bay Area? He replied that driving a taxi is dangerous anywhere and that taxi drivers are involved in lots of fatal traffic accidents every year. I told him I meant that there probably aren't as many robberies of cab drivers in Fresno as in big cities. He agreed with that and said he had moved to Fresno to live with his mother in her home a few years ago after driving in the Bay Area for a while. He told me he drove only the day shift and, when his work was over, he immediately went out running or to a gym for exercise because sitting in a car all day was not good for anyone. I agreed with him and complimented him on getting some exercise.
He then went on to tell me the Indian taxi drivers in Fresno work all the time, 24 hours a day, 7 days a week; they eat and sleep in their cabs; they never take a vacation. This description of working brought to mind memories of walking the streets of India in 1966, where I saw shopkeepers who were in their small shops from early morning until after dark. Perhaps they would be relieved by another person for a few hours; I had assumed it was another member of the family. Shopkeepers were delivered meals in hot metal pans brought to the store by, probably, a member of the household, sometimes children. Drivers of vehicles for hire – rickshaws, taxis, trucks – I often saw eating or napping in their parked vehicles.
The cab driver continued his criticisms of all Indian taxi drivers, saying this was a terrible lifestyle and that the Indian taxi drivers ought to wise up and take days off, get some exercise for their bodies, and eat better food than fast foods. He complained that their cabs were messy and dirty. Silence. I suggested that perhaps the Indian drivers were supporting extended families and wanted to work as much as possible, even if it was hard. I added that some cultures value work more than vacations, and it is customary to work seven days a week in some places in the world. He responded to my short multicultural lecture by telling me about the time he spoke to an older Indian man who drives a cab at the airport, pointing out to him that he was hurting his health and well-being by always being in the car and eating junk foods. The older Indian man got annoyed with him and told him he didn't know what he was talking about and to leave him alone. So he didn't bother talking to him again. Silence. I ventured that perhaps some of the Indian drivers may be sending money home to children or parents in India. None of these ideas about hard work to support many people here and/or there seemed to be of interest to this well-fed, single, middle-class man. We arrived at the airport. He asked a reasonable fare, and he had done a good job of driving.
Returning
Entering the baggage claim area, I noticed a middle-aged, greying, slender, Indian man waiting alertly at the exit door. He was wearing clean, tidy, khaki work clothing, and a baseball cap. I went outside and looked for taxis, but I didn't see any. Returning inside, I asked the woman at the car rental desk how to get a taxi. She said to talk to the security guard right outside and he would call one. So I went out the door past the waiting Indian man to the street and asked the security guard if he could get a taxi, and he said, yes, they were all waiting just down the road. Just then the alert Indian man came up and asked if I wanted a taxi, and the security guard indicated that the man had taxis and could help me with a ride. Almost immediately, a taxi was at the curb, and a younger Southeast Asian man got out. The grey-haired man said he would drive me and put my suitcases in the trunk. Then we headed off toward northeast Fresno.
There was silence. I asked him if he was Indian, and he said yes. I mentioned that 1 had been in India and asked where he came from. He proudly reported that he was from the Punjab, from near Amritsar. I told him that I liked India very much when I was traveling there in 1965-66 and I had found it to be a very large country. He laughed and said, "Too many people." I laughed and agreed and explained I just meant the land area was vast and there were many different subcultures and different languages. We talked a little about the areas where Punjabi and Urdu – beautiful languages – were spoken. I wasn't sure if he was Sikh or Hindu so I simply asked if there are many temples in Fresno. He informed me there are three temples now in Fresno. I asked him how long he had lived in Fresno, and he said about ten years. He had gone first to Chicago and then moved soon to Fresno. I asked him how he liked driving a cab in Fresno. He replied he liked it fine, not too much traffic. I asked if he had a radio so he might be able to get a return passenger from northeast Fresno. He lifted a cell phone from the front seat and said he used this instead. Silence. I commented that there is a pretty big Indian community in Fresno now, and he agreed. Silence. I suggested the Indian community could run a candidate for Fresno City Council, it is so big now. He liked that idea and said some people had already discussed it.
Silence. I realized the temperature was about 90 degrees, not too hot in Fresno in the summer, and the windows were rolled down to allow for a cooling breeze through the car. This reminded me of Indian buses and their form of air conditioning. No other air conditioning system was on in this vehicle either. I noticed the taxi was very clean.
The driver asked if I had seen the Golden Temple in Amritsar. I replied that indeed I had seen that beautiful building on a trip to Kashmir, and it was like a jewel shining in the sun. Then I told him how the 1966 war had been going on between India and Pakistan in the hills above Kashmir when I was visiting there. No one in Srinagar had mentioned that there was a war in the hills; in fact, an excursion to the mountains was arranged for us and with no warning, we found that there was shooting going on just over the ridges. The driver said he believed that war was in 1965. I thought about this and agreed; then I praised Prime Minister Shastri's persistent peace efforts in Tashkent to settle the war. When I said I had read in the papers that he died of a heart attack shortly after the peace meetings were concluded, apparently as a result of the stress of the peace negotiations, the driver informed me that Mr. Shastri had been shot.
Silence. I mentioned that another thing I liked about India was Gandhi's nonviolence. The cab driver said war made no sense and people need to learn other ways to settle disagreements.
We got to the address and stopped on the residential street. The driver got my suitcases out of the trunk, and we stood in the street enjoying our fellowship. I knew the fare was approximately $25, based on the going-out ride, and I gave him $30, asking if this was about the right amount. He counted it, looked at me, and said, "It's too much." I said, oh well, maybe he could use a little extra to send home to India. At that, his face lit up, and he became very animated and told me that he had two sons in India who were at university and that it cost a lot of money to pay their school fees. One of them was at the university at Amritsar and was studying math and science. The other one was at a university near there and was studying physics. He seemed especially proud of the physicist son. I congratulated him on his student sons and said that India could certainly use such talented people right now and in the future. He was very happy talking about his sons getting advanced educations!
I started to cross the street toward the driveway where my car was parked, but I stopped to ask him if he had a card with his phone number so I could call him again for a ride. He reached into the car, pulled out four or five cards, and handed me one of them. The heavy white cardstock had five items printed on it: a picture of a sedan car with an antenna, a company name, city and state, telephone number – and 24 Hour Service.
We shook hands warmly and said good-bye.
I was greatly touched by these two taxi driver experiences.
A few years later, I had the opportunity to participate in several very useful workshops that helped participants understand and, therefore, decrease their prejudices, stereotypings, and racism. The first taxi driver sure could have used several of these! If you have an interest in participating in awareness-raising workshops to decrease such attitudes in yourself and society, you can find out about them at e-mail uprootingracism@sti.net.
*****
Diane Marks works at being an international peace and social justice activist. She can be reached at (559) 642-3793.
Planet Earth Volunteers
By Geo Madrid


I am a professional volunteer, which means I like doing things that produce something good for others to enjoy. If you decide that you want to help your community, land preserves, conservancies, parks, national forests or others, then read this article. All you need is gloves, a hat, a sack lunch and a good heart. No age limitation.
Some of the work I do helps with the preserves for our wild animals including mountain lions, deer herds, bears, elk and smaller creatures. Land is needed for the habitats of wildlife. In this article, I provide you with some dates of volunteer opportunities in April. Included are not only work schedules but also fun things for nature lovers to do. If you want to shoot something, then a camera should always be by your side.
[what is the volunteer opportunity? what is the day's event/presentation?] April 10: Carrizo Plain National Monument, Bureau of Land Management and Friends of Carrizo [why are these here?]. Carrizo Plain is a beautiful place to visit. It is a short drive from Bakersfield; from there, you take Highway 58 west until you get to the Desert Area. The visitor center is staffed by volunteers who give talks and guided tours to Painted Rock, which is an Indian archeological site.
Special Painted Rock Tour: 10 a.m. starting at the Visitor Center
Complimentary BBQ Lunch: Noon at the El Saucito Ranch
Presentation: 1 p.m. at the El Saucito Ranch
Special wildflower and geology tours are offered by friends of the Carrizo Plain.
Contact docent Judy Sackett at 661-391-6088 for directions. Google it after you talk with Judy. Allow for a three-hour drive from Fresno because there are some mountain ranges to climb.
April 10: San Joaquin River Park and Conservation Trust-Spano Ranch Cleanup. This day will be about maintenance, the irrigation of tree wells and other needed work.
April 24: San Joaquin River Park and Conservation Trust. We will be removing invasive weeds such as scarlet wisteria and giant reeds. This will be hands-on so wear gloves, long pants and rugged shoes, and plan on getting a bit dirty. Bring a sack lunch. Check in with the docents leading the work crews. For more information, contact 559-248-8480 ext. 106 or sbretcher@riverparkway.org.
April: The Sierra Foothill Conservancy has a full calendar for April. The conservancy is mostly foothill lands donated for the protection of native plants, wildlife and clean running streams. This nonprofit group and its docents take care of four preserves: the Mary Elizabeth Miller Preserve at Black Mountain, the McKenzie Table Mountain Preserve, the Tivy Mountain Preserve and the Austin and Mary Ewell Memorial Preserve at Fine Gold Creek.
Call and offer your free labor. April is a busy month and volunteers are needed. Flower walks start in April along with hikes to the table tops. The Sierra Foothill Conservancy not only takes care of beautiful open areas but also provides walking tours of grinding holes and flower walks. Nature studies for students are also part of the conservancy's work. For more information, contact margaret.jones@sierrafoothill.org or 559-855-3573.
April 17: Wind Wolves Wild Land Preserve. We will be working on fencing as we expect a herd of antelope to be introduced from Nevada or Arizona. These antelope look like African deer. Your visit to Wind Wolves will be exciting as you will see land still protected and almost untouched since 150 years ago. Wind Wolves has 98,000 acres.
Volunteers need to arrive at 9 a.m. sharp to check in. Wear hats and gloves, and bring a sack lunch. A BBQ will be held after the work is done. You might get to see the herd of elk that comes down from the canyons. Mountain lions and bears are there but not often seen. Bring a camera. Camping overnight is allowed or you can drive back to Fresno in about two and a half. Located south of Bakersfield on old Highway 166. To carpool, contact Geo Madrid at geodrid@sbcglobal.net or 559-623-3233. For directions, contact the preserve manager, David Clendenen, at 661-858-1115.
There are many more workdays coming up for other nonprofit groups. I will keep you posted as I put together what's what and who's who for us nature lovers of Planet Earth.
*****
George Madrid can be reached at geodrid@sbcglobal.net or 559-623-3233.
From the Greenhouse
Don't Go Outside and Rake Leaves
by Franz Weinschenk
Nobody likes bad news. I sure don't. Whenever my favorite two teams, the San Francisco Giants and the Forty Niners, are losing their shirts, why, I just turn off the television and go outside and rake leaves. Too chicken to listen. Don't want bad news to ruin my day. And that's the way it's getting to be with global warming and climate change. Lots of folks getting tired of hearing, seeing, and in some instances even experiencing the bad news. So they decide to tune it all out, ignore it, and delude themselves that the truth just ain't so.
Unfortunately, it's stupid to fudge on reality since the truth doesn't really care if it's up or down in the polls. As Harold Gordon said, "Ignorance of reality provides no protection from it." For example, it's a fact that from the year 1900 up through 1999, the surface temperature of the earth has increased by an average of 1.33 degrees Fahrenheit. That's reality – a fact endorsed by more than 40 scientific societies and academies from all around the world. "Climate Change Gains Speed" was the recent front page headline in the Fresno Bee, 12/27/09. "And when the sun sets this New Year's Eve," the story went on, "the first decade of the 2000s will end as the warmest ever on global temperature charts."  Those charts measure and average out temperatures from all over the world.
Remember, it's averages, not isolated instances, that count. For example, just a month ago at the same time that we were experiencing lots of snow and cold weather on our East Coast (with climate-change deniers already crowing), it was so warm at the Winter Olympics in Vancouver that they had to manufacture snow as well as ship it in from distant mountains so that the ski competition could proceed as scheduled. At the same time, down in Brazil, the worst heat wave in 50 years killed 32 people.
So the question remains: Are we going to ignore the fact that the baby has a fever? Or swear up and down that the thermometers we're using are inaccurate, or tell the family that fever in little kids is cyclical and no big deal, or write letters to the editor proclaiming that the science of medicine is a great big fat hoax, or load the kid up with over-the- counter drugstore cure-alls – or, if everything else fails, get the family together and lay on hands? You know, that's exactly what happened recently in Gladstone, Oregon, where a youngster whom doctors could easily have saved didn't make it.
Here's some more: Due to the fact that water from glacial ice, Greenland ice, Antarctic and polar ice is flowing into the oceans at rapid rates all over the world, sea levels have been rising. Remember "The Snows of Kilimanjaro"? Well, so little snow is left up there that Ernest Hemingway wouldn't recognize the place. Ask yourself why it is that all of a sudden we are now finding the bodies of airmen lost up in the Sierra just east of Fresno during WW II. The answer isn't rocket science: As the glaciers of the 1940s recede, they deposit their contents on the barren rocks they once enveloped.
If sea levels aren't rising, how is it that many small Pacific islands will soon be under water? For example, take Tuvalu, a small 10-square-mile island in the South Pacific. High tides are already washing over its roads; coconut trees stand partly submerged and acres of cultivated land have become unusable because of salt water. Currently, there are plans to evacuate the entire 11,800 population. Other islands that will soon be in a similar fix are the Marshalls, Kiribati, Vanuatu, Cook Island and Sagar off the east coast of India
Rising oceans also present a challenge to several hundred million people who live in waterfront cities often just barely above sea level all around the world. In the U.S., areas of Louisiana and Florida are especially vulnerable. Yet the deniers don't want to hear about it!
When it comes to climate change there are two camps – those who believe in reality and have the guts to try to do something about it, and those who refuse to read thermometers or measure sea levels or listen to the overwhelming conclusions of the world's scientific community. Oh, yes, recently some private e-mails from a U.K. university between some top-level British and U.S. scientists were unearthed in which they discussed withholding some data from the public. They shouldn't have done that, but their action doesn't change the basics one iota. The bottom line is still indisputable – climate change is here; it's real and needs to be dealt with; otherwise, we leave a horribly crippled world to our kids and grandkids.
*****
Franz Weinschenk can be reached at franzie@SCCCD.org.