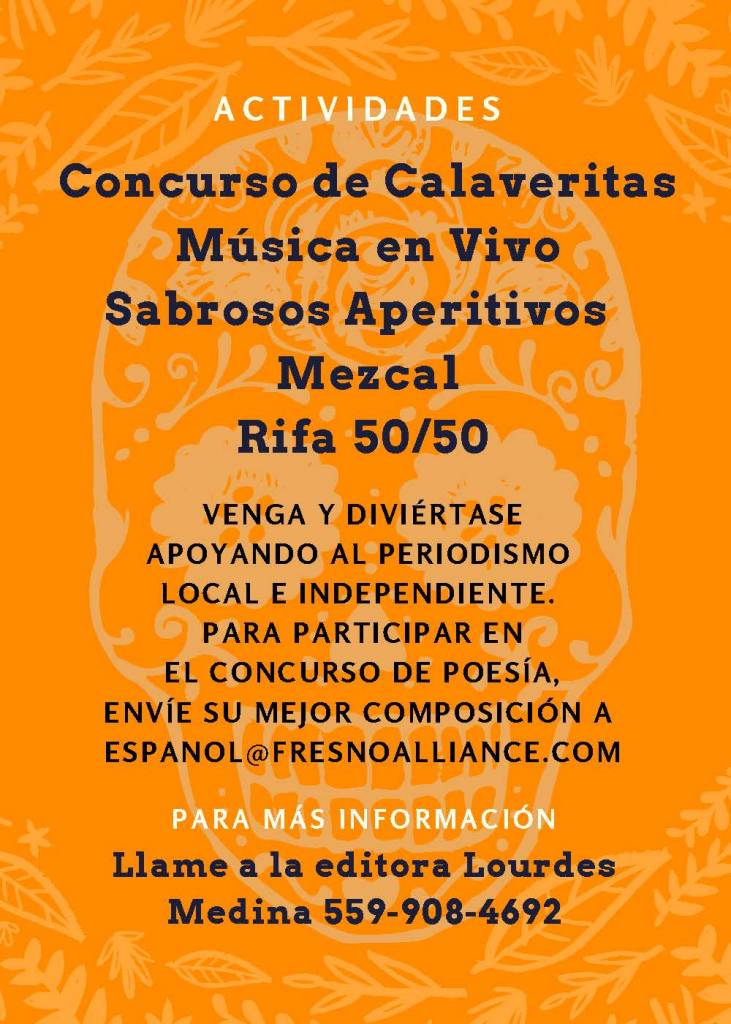 Compre boletos aquí:
NOCHE DE CALAVERITAS IS A FUNDRAISING EVENT TO BENEFIT LOCAL SPANISH INDEPENDENT JOURNALISM.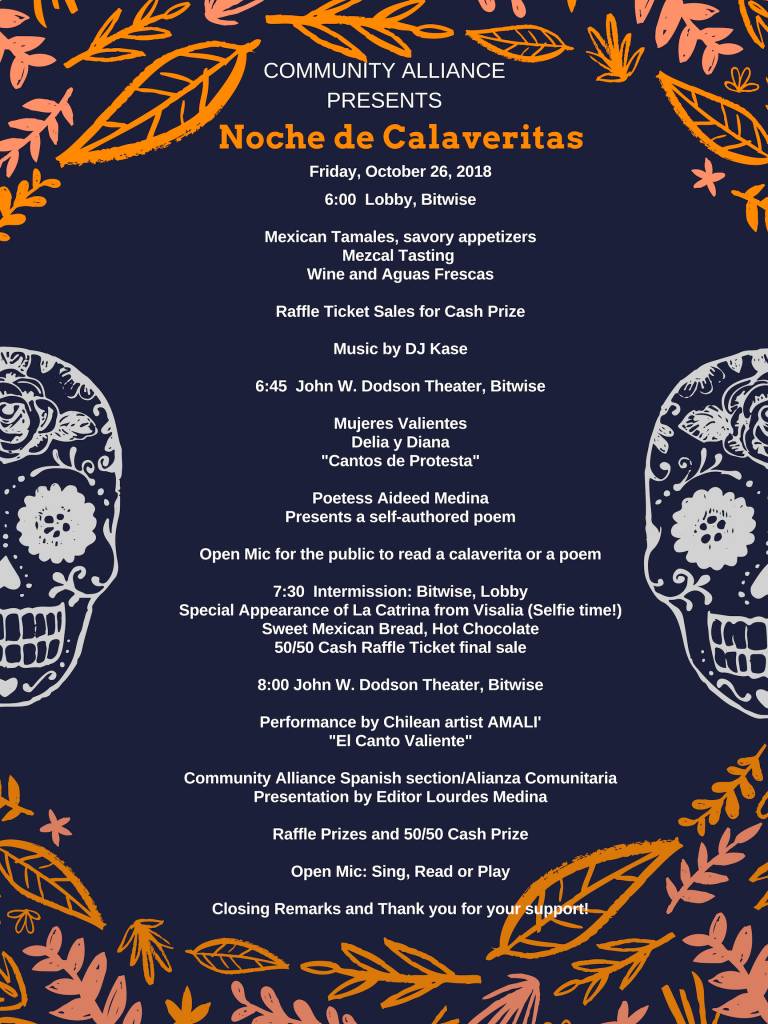 Come out and have fun while supporting local Spanish independent journalism. To participate in the poetry contest, e-mail your best piece to espanol@fresnoalliance.com. Calaveritas or poem must be submitted by 10/20/2018 to the Community Alliance.
Calaverita or a poem Contest
Live Music
Delicious Mexican Bites
Mezcal Tasting
Plus 50/50 Cash Raffle
    DATE AND TIME                  LOCATION          REFUND POLICY
Fri, October 26, 2018     Bitwise South Stadium         No Refunds
6:00 PM–9:00 PM PDT     700 Van Ness Avenue
Fresno, CA 93721
Buy tickets: