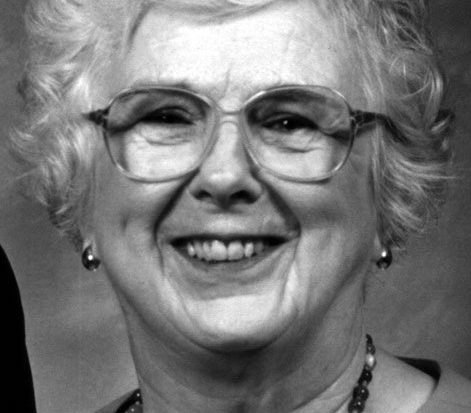 By Ruth Gadebusch
It was a sweltering Aug. 18, 1920, when young Harry Burn, answering his mother's plea, cast the deciding vote in the Tennessee legislature that made the 19th Amendment granting women the vote part of the U.S. Constitution. It had been a long, hard battle with attempts to break the glass ceiling continuing to this day.
On Aug. 22, the National Women's Political Caucus (NWPC) Fresno Chapter will recognize several women (Susan Anderson, Mary Curry, Karen Humphrey, Linda Mack, Margaret Mims, Sharon Levy and Annette Larue) who have long been noted for breaking the political glass ceiling. To be sure, this equality only happens with the help of forward-thinking men who are not afraid of competing with women. Accordingly, the caucus will recognize Ray Ensher for his continuing efforts and Rudy Savala for his work with the Title IX Coalition that advocated so strongly to ensure opportunities for women's participation in sports at Fresno State and surrounding school districts.
Commendable as it is, women do not have to serve in political office to make a difference in the community. No list would ever be complete of those who have contributed to making Fresno better. At the risk of leaving out all too many, I will dare to mention a few from various areas of interest that come to memory.
Dear to my heart are women bucking tradition such as World War II Navy veterans Penny Mirigian, who did highly secret code work before becoming a teacher, and Dorothy Renzi, who is well-known in the artistic world. More recently, Carolyn Tanaka served as a nurse in Vietnam returning home to tell of the horrors of war and bringing recognition to female veterans. Alma Jeschian piloted transport planes long before it was accepted that the women were doing the same service as the men of the military.
Rosellen Kershaw has worked in almost every volunteer organization in Fresno and held state and national office in the American Association of University Women. Mary Savala, known to one and all as "Mrs. League of Women Voters," has worked on too many efforts to count, as has Alice Powell, known for her Planned Parenthood commitment.
We could not forget Mary Stanley and Susan Good who ran for political office unsuccessfully but remain active—Susan in the Democratic Party and Mary switching from Republican saying her party is the NWPC. Another is Kendra Rogers, executive director of First Five and a possible candidate for political office.
Mildred Hudson, the voice and face of the PTA for many years, always had time to take needy children under wing. Another stalwart PTA person is Cathy Caples, who served on the Clovis school board as well.
Anne Leavenworth may well have been "before her time" when she advocated for desegregation of our schools at a time when her male colleagues on the Fresno Unified School Board were not particularly tolerant of an "uppity woman."
Sharon Levy and Susan Anderson are well known for their many years on the Board of Supervisors, and before that Anderson was the county clerk, the position now held by Brandi Orth. Dezi Woods-Jones, following service on the Oakland City Council, returned to the Fresno area as the founder of Black Women Organized for Political Action.
Other community contributors are the women recognized by the Marjaree Mason Center offering refuge to battered women. There may be overlap but even together these names are only a limited list. I emphasize that no list could be complete. So many are a part of a better Fresno, but justice demands more with only 25% of public offices held by women this near century after that Tennessee vote changed the lives of women.
Join the NWPC in saluting a few who are representative of the many on Aug. 22. For more information, call Patti at 559-908-4580 or Alice at 559-439-3635. It is time to break the glass ceiling once and for all!
*****
Ruth Gadebusch, a community activist, is a veteran, a former member of the Fresno Unified School Board and the California Commission on Teacher Credentialing, and an emeritus member of the Board of Directors of the Center for Civic Education.