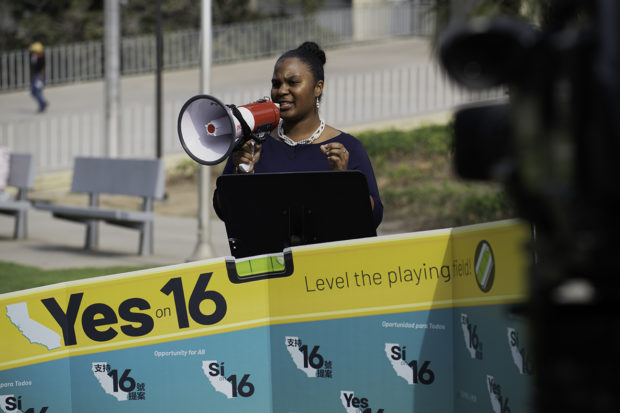 By Peter Maiden

Several speakers came together at a press conference in Fresno for Proposition 16 on October 8, part of the "Level the Playing Field Tour." Proposition 16 would reinstate affirmative action, undoing Proposition 209, which made affirmative action illegal in California in 1996, when Pete Wilson was governor.
One of the speakers was Kaya Herron, Fresno Metro Black Chamber of Commerce Director of Community Engagement and Advocacy. She told the Community Alliance what happened at the universities when Proposition 209 was passed: "We saw access to education change for communities of color, specifically for the black and Latinx communities. We've seen the enrollment rates decrease and we've seen graduation rates decrease as well. Because support services that were available based on race were discontinued, those numbers continue to plummet. So not only are students not getting into the UCs, but they're also not matriculating out of the UCs."
What would happen differently if Proposition 16 is passed?
"We'd have the exact opposite," Herron said. "We would hopefully see investment in programs that not only recruit students of color, but also ensure their success throughout the entirety of their career in the UC system."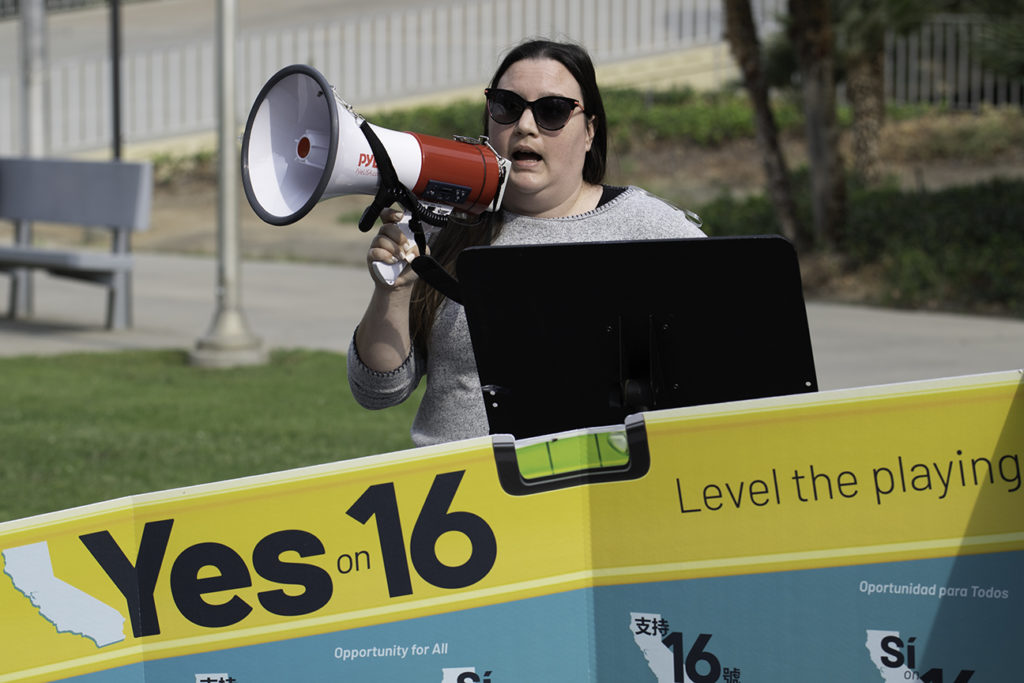 Simone Cranston-Rhodes is a union organizer who spoke. Afterwards, she drew a picture of Proposition 16 as a natural choice for California. She said, "It makes sense. It's an intuitive proposition that we should be helping to make things equitable for everybody in California. There's no reason not to do that unless you're racist or you hold onto power and you want to keep that away from others. It's a very intuitive thing to support. We think California is a pretty progressive state overall in relation to our country, so it's surprising that we are one of nine States that has banned affirmative action. That seems strange to me. I think we should make it right."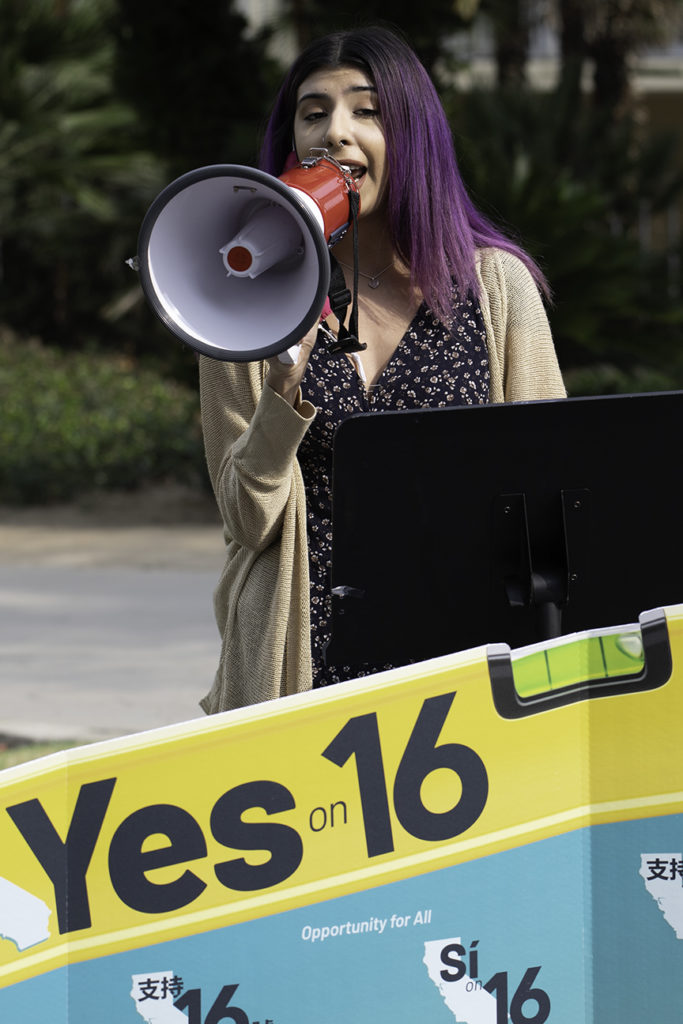 The message, however, may not be getting through to voters. Traditionally, it's been harder to pass a proposition than defeat one. According to ABC 7 in San Francisco on October 2, polling shows 31% of Californians in favor, 47% opposed and 22% unsure.
*****
Peter Maiden is the Photo Editor of the Community Alliance newspaper.