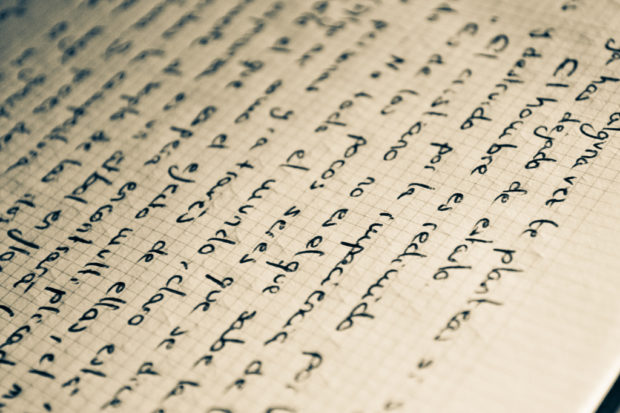 Community Alliance Newspaper Has Legs
I am in an Arcata motel in Humboldt County tonight. I'm with my daughter touring northern California looking at colleges. I came upon a free newspaper called the Humboldt Edge, which is written by the homeless. Inside was an article by Mike Rhodes detailing the City of Fresno's sweep of the homeless camps. Even eight hours away, the Community Alliance makes a difference.
The Edge brings home the urgency of this issue. It is so heartbreaking this time of year especially to know of those on the streets. Thanks to you all for keeping this invisible issue in the forefront of our minds.
Patricia J. Brown
Pastors for Peace Caravan Threatened by IRS
The IFCO (Interreligious Foundation for Community Organization), the sponsoring organization for Pastors for Peace, is currently under IRS attack. For more than two years, the IFCO, a faith-based, social justice agency, has been the victim of political persecution and an aggressive harassment campaign by the IRS. Now the IRS is attempting to strip the IFCO of tax-exempt, nonprofit organization status—501(c)(3).
Two of the areas attacked by the IRS are the Pastors for Peace Caravan and aspects of the ELAM medical school scholarship program for U.S. students.
For a complete discussion of the issues, the IFCO address is www.ifconews.org/.
There are links to both the IRS report and the IFCO appeal; the appeal is written in straight language, not legalese, and makes the issues clear.
What can we do? Contact Senators [Dianne] Feinstein and [Barbara] Boxer and let them know that we need their support. Ask them to contact the Treasury Department requesting that this political persecution of the IFCO be stopped.
Contact the Treasury Department/IRS and request that they stop harassment of the IFCO: Department of the Treasury, 1500 Pennsylvania Ave. NW, Washington, DC 20220.
Thank you for your support and solidarity.
Leni Villagomez Reeves
Auberry
A Former Marine Sergeant Speaks Out
In 1954, a year when Nazi war criminals were beginning to be released, a British patriot who helped turn the tide of WWII, saving countless thousands of English and American lives, committed suicide at age 41. He was a mathematical genius whose work in the development of what we today call the "computer" helped change the world. The British Government, for whom his work was instrumental in breaking the German "Enigma" code, which allowed German submarines the freedom to sink many allied ships, awarded him an OBE. This mathematical genius helped change the world.
In the early 1950s, it was discovered that he loved a man instead of a woman.
Criminal charges were brought, and he was stripped of his security clearance, put under police surveillance and forced to undergo what was known as "chemical castration." His suicide soon afterward can be most certainly laid at the feet of the homophobes in the government who were effectively responsible for his death. All his contributions to the defeat of Germany, his work in computer theory, which has shaped the world of today, counted for naught. How dare he love someone of whom the government did not condone?
Sixty years later, the Queen of England has finally granted Alan Turing a posthumous pardon. Sixty years. How long does it take to right an injustice?
Back when I was a Marine sergeant during the Korean War, some of my platoon at Camp Pendleton bragged about having gone to Hollywood to beat up and rob "queers." Even having grown up in a homophobic society, I was appalled that these guys thought they had a license to do that! Weren't we supposed to be about protecting freedom and American values?
Today, I read about kids who are gay or thought to be being bullied in high school, sometimes even to the point of suicide. What kind of a society are we that can persecute someone just because he loves a man instead of a woman? What gives them the right?
The next time you hear someone tell an anti-gay joke, hear a preacher speak out against gays, witness an elected official mouth anti-"gay" statements or see injustice in action, you might stand up to be a witness for what is going on. Many good people never think about what harm their prejudices do to an individual and to society. "Do we," paraphrasing the words of Jesus, "know what we do?"
It is ironic that Turing was working in the field of artificial intelligence. Look what natural intelligence did for his persecutors!
The belated pardon of Turing would seem to contain a lesson. Will we learn from it? Will our religious leaders? Will our City Council?
Bill Warner
Porterville