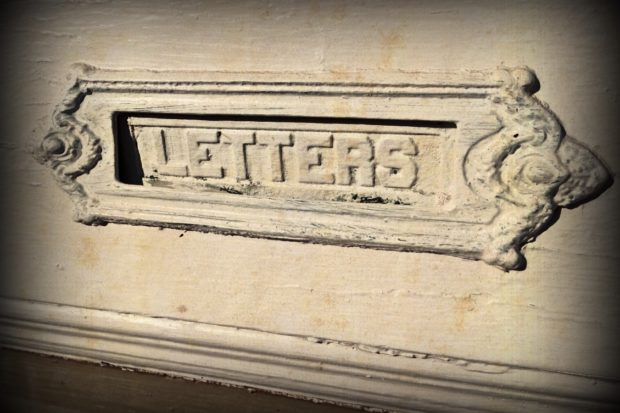 Help for the Community Alliance from Inside the Prison Industrial Complex
I am writing in regard to your request for help, so that you can continue printing the Community Alliance. Enclosed you will find a book of 20 U.S. postage forever stamps. I realize this is but a small donation, which won't even scratch the surface of your urgent need for assistance. But it is all I have to give.
In addition to this donation, I respectfully request that you discontinue my subscription to the Community Alliance. My reason for this is to save you a little more money, knowing that printing and postage are the bulk of your costs. I have enjoyed reading the Community Alliance, front to back, since reading the first one, nearly 2 years ago.
There are several other inmates here who also receive a subscription. So I can always read one of theirs to stay up to date on your topics. I would like to thank you for the opportunity to have received my free subscription. No other newspaper that I have ever read covers the kinds of topics that you do. Nor do they print their stories in an unbiased or independent manner. You sir, provide a service to the community that others simply do not. I would like to ask anyone who reads the Community Alliance to please give whatever you can to help support the paper.
I have especially enjoyed your coverage of the homeless. Great job. Thanks to your coverage, the outstanding work of your reporters and the unwavering help of the ACLU, the homeless are finally getting some respect. The story you printed in the January 2011 issue, "Homeless No More" by Ashley Stark was heartwarming and an inspiration. Way to go Ashley!
Another favorite of mine, that you regularly print, is the coverage of stories sent to you by Boston Woodard, a California inmate. Everything he writes is the truth! Many of the things he has written about I have either witnessed or experienced myself. Keep up the good work Boston!
I would also like to say that the work of Maria Telesco provides to state prison inmates is above and beyond the call of duty. I have personally seen her here at this facility and interacting with the inmates at the chapel. She is warm, kind, friendly, helpful and always has a smile on her face. Having put up with the prison staff is a monumental task in itself. Ms. Telesco is a great morale booster for those she is around and provides a service here that many would otherwise never receive. So, thanks Mr. Rhodes, for all that you do and for touching the lives of many with your outstanding newspaper. Best wishes for a successful future and many more years of the Community Alliance.
Michael Haynes
Avenal
(From the editor: Subscriptions to the Community Alliance newspaper are free to any prisoner who requests one. We are honored by the above letter; the 20 forever stamps and kind words sent by Michael are greatly appreciated and will go a long way toward our survival. If everyone gives what they can, our financial crisis would go away tomorrow, we would be able to reach more people with the paper and we would be that much closer to social and economic justice.)
*****
Agent of Change or of the Government?
Gee whiz, you left the feminist movement out of your list of dissolved movements. For some reason, it doesn't occur to people that the FBI also infiltrated the feminist movement.
In fact, the U.S. intelligence role played America's feminist poster girl Gloria Steinem is still largely invisible, even on the left. In 1976, Steinem blocked Random House from publishing details about her CIA past (see
http://www.mail-archive.com/ctrl@listserv.aol.com/msg02217.html). She went on to infiltrate the National Organization for Women (which co-founder Betty Friedan publicly confronted her for). She also used Ms Magazine (which was funded by CIA-front foundations) very effectively to create massive divisions between professional and working-class feminists and between feminists and progressive men.
More recently, evidence has surfaced about an FBI operation she ran to plant so-called "black feminists" in grassroots African American groups to break them up (see http://rah.posterous.com/black-feminism-the-cia-and-gloria-steinem-fwd). I ran across some of these nasties in Seattle, while working to set up an African American Museum. I write about it in my recent memoir: The Most Revolutionary Act: Memoir of an American Refugee (www.stuartbramhall.com). I currently live in exile in New Zealand.
Dr. Stuart Jeanne Bramhall
New Zealand
*****
Ernesto Saavedra Responds
Dr. Stuart Jeanne Bramhall,
You are right, I did leave out the Feminist Movement, as well as the "Asian" Movement, the Anti-War Movement, the Student Movement, the G.I. Movement, the Environmentalist Movement, etc. Speaking for myself, I am well aware that COINTELPROs reached far beyond the movements mentioned, which I just used as examples.
Thank you so much for your comment, and I look forward to reading your memoir.
Ernesto Saavedra
Fresno
*****
China Syndrome or Chinatown?
(Comment #1)
Fascinating comparison of reality and cinema history. In California, political war is often about water. Nuclear power meets Jake J. Gettis a/k/a David Weisman.
Terry Argentina
Houston, Texas
*****
China Syndrome or Chinatown?
(Comment #2)
Thank you for this latest amazing saga of the misguided, maybe greedy, attempts of the nuclear industry to advance its high costing, poisonous program for energy. Thank you for watching this scene so closely and reporting.
Dr. Candee Corliss
*****
Someone Likes the Poetry Corner
What a beautiful and inspired poem! Thank you for printing it. I'd sure like to read more from this—and other—poets. Well done, Community Alliance!
Katherine Krebs
San Francisco
*****
Is Your Retirement Fund Pushing Pesticide Use?
A coalition of community groups and farmworkers is suing the state to block the use of the potent fumigant methyl iodide. It was registered by the California Dept. of Pesticide Control on Dec. 1, 2010, trademarked under the name "Midas" by Arysta.
California State Teachers Retirement System has committed almost $1 billion to an investment vehicle call Permira IV—the fund behind the Arysta Company that's bringing the highly controversial fumigant methyl iodide to the agriculture market in California.
As of March 2010, Cal STRS (California State Teachers Retirement System) has committed $968 million in capital to Permira IV. The California Public Employees' Retirement System has a value of $208.2 million with Permira IV.
Cal STRS' 848,000 members might not know where all their money is going. Retired teachers do you know about this?
Assemblyman Bill Monning doubts it. Given that "the vocal nature of teachers" was responsible for creating buffer zones that restrict fumigation and spraying around schools, he finds the whole thing troubling. Bill Monning, who chairs the Assembly Health Committee says, "Methyl iodide is a known carcinogen and a groundwater contaminant."
He continues to say that he is going to join his colleagues to request an immediate ban. Also, over 53,000 comments were submitted prior to the Dec. 1 decision urging the state to ban the pesticide, methly iodide. Unless a ban comes from Governor Jerry Brown, phone: (916) 445-28141; e-mail: gov@ca.gov.
Arysta will begin marketing a selling "Midas" (methyl iodide) in California within a matter of months.
The strawberry industry and certain other crops are important to our economy. So, too, is the health and welfare of all people. Despite the approval, questions remain. Do what you feel is necessary.
Most of the information stated in this letter to the editor came from an article by Mary Duan, editor of the Monterey County Weekly.
Rose Rowe
Fresno