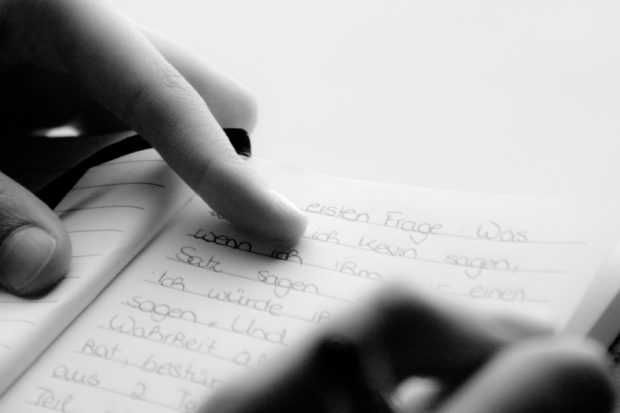 Our Voice from Inside the Prison Industrial Complex
A lot has happened in the past several months that prevented me from submitting articles to the Community Alliance about life behind prison walls in California.
Since May 2011, I've been fighting trumped-up charges by a rogue prison guard, who has been hell-bent on retaliation. There are those who still feel prisoners do not have a right to define their surroundings or express themselves. I've filed staff/citizen complaints that require many hours of research, filings, hearings and responses. Consultations with my attorneys regarding my pending civil action against the Department of Corrections are also time-consuming.
I've also had my first book published, Inside the Broken California Prison System (www.humplepress.com, www.brokencaliforniaprison.com or www.amazon.com), edited by Mike Rhodes and copyedited by Michael D. Evans of the Community Alliance.
To make matters even more difficult, I am still without my typewriter after Solano State Prison officials placed me in isolation two and a half years ago. Everything I write these days is with a pen and paper. I am (and have been) working on a series of articles about the prison system that will hopefully be ready for the Community Alliance beginning in January 2012.
I am grateful to those readers who have responded to Mike Rhodes, expressing their gratitude for the important work the Community Alliance contributes to the local community and to many others throughout the state. I am earnestly honored to be part of this alternative/independent newspaper working to help build a movement for peace, social justice and truth through a non-censored media, a family I am proud to be a part of.
Boston Woodard
Susanville
*****
What Do You Know about the Cuban 5?
On Oct. 7, a political prisoner was partially freed. Rene Gonzalez, who completed a 15-year sentence for attempting to prevent U.S. sponsored terrorism against his people, was released—to three years of "supervised parole" during which he is confined to Florida. The reasoning? Because he "represents a potential danger to the United States" he must remain here—in a state where anti-revolutionary Cuban Americans openly threaten his life.
In July, when I was in Cuba with Pastors for Peace, we met with relatives of the Cuban 5, including Irma Schwerert, Rene's mother. She has been denied a U.S. visa to visit him for the past 15 years, and was again denied. His wife, Olga Salanueva, was herself arrested in 2000 in an attempt to pressure Rene into signing a confession; she was deported three months later. She has not seen her husband since her arrest, and she too has been repeatedly denied a visa to visit. It is evident that the U.S. government has used isolation from family members as an additional punishment, in contravention of law.
I was in Cuba on Oct. 7, and Rene's semi-release was the top of the news. He was shown embracing his father and his two daughters. His wife and mother were not permitted to be there, of course. Many people wept. I doubt it was reported here in the United States. There has been a news blackout about the Cuban 5.
Who are these prisoners? A bit of background:
For more than four decades, extreme right-wing Cuban Americans have launched attacks against Cuba, resulting in many deaths, many more injuries and millions of dollars of property damage. This occurs with the help and collusion, as well as the willful blindness, of the U.S. government. In the early 1990s, five Cuban men traveled to the United States to infiltrate extremist groups operating out of Florida in order to warn the Cuban authorities of impending terrorist attacks. Their report was turned over to the FBI by the Cuban government, in a perhaps naive attempt to ask the United States to stop violations of international and U.S. law.
When the U.S. government did act, it did not attempt to stop the perpetrators of violence. Instead they shot the messengers—they arrested those who had documented the activities. After a trial in the manifestly unfair venue of Miami, the men were given maximum sentences. They are Antonio Guerrero Rodriguez, Ramon Labanino Salazar, Gerardo Hernandez Nordelo, Fernando Gonzalez Llort and Rene Gonzalez Schwerert. The first three are serving life sentences plus. They are heroes who have committed no crime but who have tried to defend against criminal terrorist activity.
I don't know how to make you care about the Cuban 5. We often have a "so many political prisoners, so little justice" response. But, like Mumia Abu-Jamal, like Leonard Peltier, like so many others, the five Cuban heroes deserve freedom. Add your voice. And demand, too, the full release of Rene Gonzalez so that he can leave Florida where his life is in serious danger.
Leni V Reeves, M.D.
lenivreeves@gmail.com
*****
Jesse Morrow Mountain
This week, I have been in conversation with my denomination's peace and social justice committee and have received a very nice "atta boy" for my desire to engage them in following up on the issue of mountaintop removal here in the Central Valley. They think I am doing good work by continuing to talk about the problem and wish me well at getting someone out there (besides the Los Angeles Times reporter who wrote an article about it six months ago and Fresno's Community Alliance, which covers it every time there is an article written) to follow up on the issue, but they just don't have the time nor is it at the top of their "wish list" of issues to be digging into.
I surely understand. We are all busy and we are all interested in specific things that we have been interested in for some time, and to have a nobody from a small city in California keep beating at their door (or should I say at your door) with an issue of little interest outside of the Central Valley is kind of a waste of time.
But wait a minute, I wonder if someone had paid attention to mountaintop removal issues before the mountains were taken down in West Virginia if that could have stopped that process?
But wait a minute, I wonder if we paid attention to the danger of blasting this mountain down by 500 feet over the next 100 years (working night and day at the job). How could we keep a number of people from contracting valley fever—a potentially deadly disease? This is not the only mountain that is being looked at by the way in the Sierra range.
But wait a minute, I wonder if there was already a group organized working on this project and willing to provide a peace and social justice and or environmental agency with all the information they needed to be brought up to date if it would be possible to talk about the issue outside of the Central Valley—which by the way the corporate media is not that interested in.
Well, I wonder if Georgia Linscheid (geolinsch@verizon.net) would be that person, and I wonder if she would be willing to work with your agency to stop this before it gets off the ground (or should I say digs into the ground)?
(Can you say, "I bet if I contacted Georgia she would give me all the information I need to do some work on this for the health of the people and the environmental health of the country?" I thought you could!)
Jim Compton-Schmidt
Fresno
*****
The Military/Hunger Connection
Just recently, I received in the mail on the same day, two letters from organizations asking for money. One was for hospitalized veterans showing somber pictures and heartbreaking stories. The other was for American families hunger relief that asked, "When a family of four only has enough food for three people, someone goes hungry. Who would you choose?" and gives names, ages and photos of the family members—an impossible choice. I couldn't help but see the irony of these juxtaposed letters. These very different social ills have the same cause—a vast national military budget that sucks the hope and sustenance from its citizens and promotes corporate interests rather than the interests of its citizens.
The South Valley Peace Center, which has been active in Tulare County since 9/11, is still trying to combat the very same cause of these ills. Although hunger is usually not the purview of a peace group, because of its very close link to war, this year we have voted to contribute a third of our treasury to FoodLink to help deal with hunger in the Valley, and we are urging other civic organizations/churches/individuals to do the same.
Merrily Davies
Porterville
*****
The Boundaries of Free Speech
This is a tricky situation. I have a hard time limiting a teacher's—or anyone else's—freedom of speech when the person isn't on the clock.
I'm reminded of a poster I saw recently from 1915 in which they were not allowed to marry, keep company with men, be out of the house between 8 p.m. and 6 a.m., loiter at ice cream stores, travel beyond the city limits without permission, etc. They had to wear at least two petticoats, and their dresses weren't allowed to be shorter than two inches above the ankle. The point is, this was all "political correctness" of the day. Today, we laugh at such restrictions, but we have different restrictions that people of that time would have laughed at.
But we still have the First Amendment, just as they did. The point here is not to defend hate speech or bigotry against the LGBT community. I'm intensely offended by such things. And when a teacher fails to distinguish clearly between his/her own personal opinions and his authority as a teacher, I think the person should be open to disciplinary action.
On the other hand, I think teachers have the right to maintain and share their personal opinions within reason.
It's an extremely fine line, and there are no easy answers, which is what makes blogs like this one topical and interesting. Thank you for sharing your thoughts.
Steve
Cyberspace
*****
You Are My Other Me
Thank you for this well-written article. It was very inspiring and educational. I am probably going to stray from the topic at hand, but then maybe not. For the second time in the last one a half months, I was blessed to sit and listen to many fellow Latinos/as who say what they mean and mean what they say. The unity, passion and fight under the umbrella of helping our Latino brothers and sisters will keep me driving to Fresno from Porterville. There is so much more I need to learn.
I thank you Mr. [Stan] Santos for the article's history lessons; many things were new to me and something many so-called Latino leaders forgot to teach us. It appears to me that there was an awesome generation during the late 1950s, 1960s and early 1970s, however, then there came a generation that forgot to pass the torch. There were some Latino leaders who stood and fought through the late 1970s to 2010, however, they were few and just not enough to make that strong chain. That may be part of the reason why so many Latinos are lost, however, for the most part I still blame this bias, racist and people-of-color suppressive system.
Michael Hurtado
Cyberspace