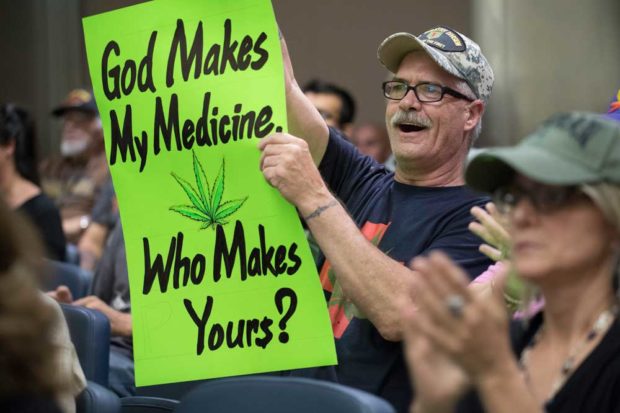 The Community Alliance received a lot of feedback on Facebook responding to a comment on a Fresno Bee article about the ACLU finding that the Fresno Unified School District (FUSD) misused funds meant for special needs students. On Aug. 23, the FUSD Board approved $1 million (up from $500,000 last year) to be spent on the ShotSpotter technology used by the Fresno Police Department. This technology tracks the trajectory of a bullet fired and is supposed keep people safe from gun violence. This was the same board meeting where FUSD Board President Brooke Ashjian defended his previous comments against LGBTQ-inclusive sex education.
Maria May Mosier: They also voted (5-2) to pay $1 million to supplement the Fresno Police Department's ShotSpotter program. The school district is paying for city PD surveillance. They cannot even pay their teachers.
Stephanie Shaw: That young student's public comment at the end of the discussion was exactly that and was stated so angrily and passionately (discussing 12-year-old student Keira Kaiser's statement at the board meeting against spending money on ShotSpotter).
Rogelio Centeno: What the **** are these Board members doing with our school funding giving it to Fresno Police? How stupid can these Board members be?
Tracy Emmons Bohren: If it saves one life…We need to protect the kids…But the kids struggling with their sexual identity who attempt suicide…Yeah, not them.
Jol Devitro: Disgusting…I loved the kid who read the Board for filth at the Board meeting…The kids have way more sense than the Board members.
Joy Hall Villareal: And the agency is so willing to take the money away from the kids.
Chris Collier: Boomers don't need schools. Welcome to the Fresno retirement village.
Elizabeth-Anne Whitney: Not surprised.
G. Bredefeld Ban on Marijuana?
Is he on the verge of Alzheimer's or brain damage from opioids? Legalized marijuana sending a bad message to young people?
How many children in the Central Valley are being subjected to medication so parents and guardians are awarded monetary compensation and how many are dying of misdiagnoses on a monthly basis?
He suggests medicinal marijuana should be only for people who are truly ill. Dozens of patients in the Fresno area have tried to sample cannabis creams for pain the past six months. Satisfied with the results, they tried to get more from their doctors. No longer available—against the law.
Ban dispensaries? Pot? He claims why not just legalize opioids: heroin, cocaine and meth? If he does his research, there are countless apartment complexes in the Fresno/Clovis area providing these drugs 24/7. Apartments being paid for with money orders from unknowns. Druggies housed selling drugs around the clock. When sales slow, apartment shut down by unknowns. People out on the streets with no money. They only got room and board for their services. Meth and heroin dealers on every corner completely ignored by law enforcement unless there are competitor wars.
Marijuana a felony? Sheriff [Margaret] Mims is having those growing, selling or distributing pot arrested or murdered by law enforcement. More than six people murdered last year. Any calls on meth or heroin are ignored. Police claim no jurisdiction.
More fires in apartments and homes caused by cooking meth. Most drug arrests or car crashes are unknown unless marijuana or alcohol is found.
Bredefeld pretending to be concerned with inner cities? Who are the punks being trained to hack phones, computers or paid to terrorize and intimidate Asians or Muslims? Hint: They usually have tattoos on faces or necks. Ask who is giving them guns.
Proposition 64 made by International Faith Based Coalition representing 5000 inner-city churches? Churches dare not go against corrupt Central Valley politics. They have outwardly confessed to this dangerous part of California. Fresno, you are so dense and ignorant to believe such Fresno corruptness.