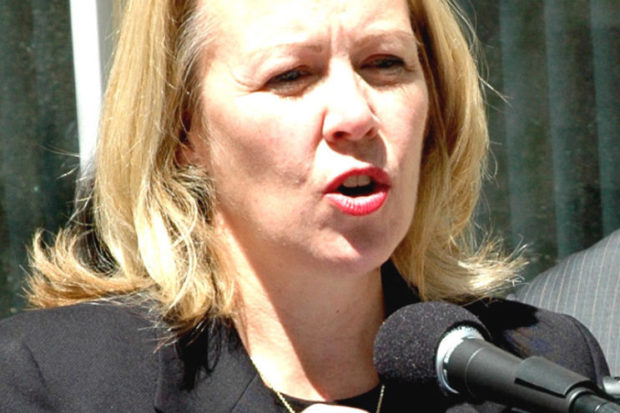 By Vic Bedoian
"It is still the duty of the State and of the court, its instrument, quite as much to protect the innocent as to punish the guilty. Honest administration of justice is the end sought."
—Clara Shortridge Foltz, 1897
This year California marks the 100th anniversary of the establishment of the first public defender's office in Los Angeles. It was the brainchild of Clara Foltz, a successful defense attorney, who announced her vision in a speech to the Congress of Jurisprudence and Law Reform at the 1893 Chicago World's Fair. But in the intervening century her vision has achieved blemished success, as observed by Laurence A. Benner, professor at the Western School of Law in San Diego.
Sadly, while the road has been marked with many successes, and fortified by U.S. Supreme Court decisions establishing the right to the effective assistance of counsel under the Sixth Amendment, if Clara Foltz were to return today she would find a criminal justice system that has broken faith with one of its fundamental underlying premises: the presumption of innocence. Instead, as a consequence of local funding and control over indigent defense services, many counties have chosen to operate under a presumption of guilt, resulting in a system where processing the "presumed guilty" as cheaply as possible has been made a higher priority than investigating the possibility of their innocence.
This appears to be the situation in Fresno County. Although it's impossible to divine the thought processes of officials who control the purse strings or of the District Attorney, a resulting policy of presumed guilt seems like the default setting for criminal justice. It's been well documented how inadequate funding for the overburdened Office of Public Defender, congested courtrooms and a jailhouse crammed with pretrial detainees affect justice for poor people caught up in the law enforcement net. Now the focus turns squarely on the prosecutorial approach of Fresno County's District Attorney, Elizabeth Egan.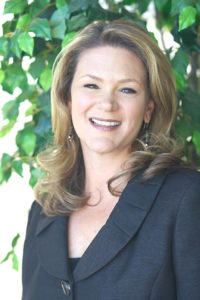 Former prosecutor Lisa Sondergaard Smittcamp emphasizes that as the economy improves, the Board of Supervisors should strengthen the entire justice system, "Hopefully they can come to a resolution that will properly fund not only the DA's office but the Public Defender's office and the Probation office to find that balance of where we need to be as a law enforcement community.
"I don't think people consider the Public Defender's office as part of law enforcement, because it's kind of an 'us versus them' mentality sometimes. But the truth be told, the main purpose of the office of the District Attorney should be to do justice."
Public defenders have been understandably critical of an approach that they say maximizes a winner-take-all policy of prosecution and minimizes searching for justice. The harshest appraisal of the District Attorney, however, comes from within the ranks. Smittcamp was a prosecutor in the department for 12 years. "Mrs. Egan's current administration has policies which are not conducive to the administration of justice."
With carefully chosen words, Smittcamp took aim at the record of her former boss, "In order to take a case to trial as a prosecutor you have to believe that you can prove that case beyond a reasonable doubt and that you have the evidence to support that very high burden of proof. If you do not believe you can prove it, you have an ethical obligation not to proceed.
"In this administration, trials are stressed and they are rewarded. People are promoted based on the number of trials that they do, win or lose, and oftentimes that causes ethical dilemmas. Additionally, prosecutors are not given discretion to dismiss cases if the evidence is insufficient."
As a public defender, Scott Baly's experience points to the same conclusion, "To achieve justice you've got to weigh the special considerations and unique details in every case. No two cases are alike, no two people are alike. Every case should be merited out based on the unique characteristics of that case, the people and the players and the facts of that case. That's not what's happening. What's happening is that individual prosecutors do not appear to have discretion to negotiate cases and as a result more and more cases are having to go to trial."
Smittcamp resigned last year because departmental policy did not fit within her ethical framework, "I quit out of pure frustration because the District Attorney's office is a managerial disaster." Now she wants to replace Egan. It's the first real challenge the DA has faced since first being elected in 2002.
Repeated requests over several weeks by the Community Alliance for an interview with Elizabeth Egan or Chief Assistant District Attorney Kelly Keenan have been ignored by the District Attorney's office. Not only did Egan refuse to be interviewed, she initially declined to participate in the Republican Party's Lincoln Club debate. A tussle ensued when Egan tried to insist on a change in the debate's moderator, but she finally conceded and agreed to take part rather than be represented by an empty chair.
Observers in the Office of Public Defender point to Keenan for the get-tough policy, implying that he is the de facto boss of the shop. He came to Fresno in 2010 from the Riverside County DA's office, where he had a rather curious tenure. Just prior to his jump to Fresno County, Keenan was chief assistant to then Riverside District Attorney Rod Pacheco.
According to Riverside Press-Enterprise reporter Richard K. De Atley, Keenan was fingered for trying to strong-arm the DA's financial officer to "manipulate budget figures and turn a $4 million deficit into a $2 million surplus."
Deputy Director of Administration Eric Woolery, in a sworn declaration in court, reported that Keenan told him to rewrite the budget, saying "I need it in black." The flap arose because Pacheco wanted to add positions to the staff after his budget was frozen for budgetary reasons. Under pressure, the budget was rewritten four times ending up with a surplus.
Pacheco and Keenan later denied the charges but failed to comment on the matter to the press. Pacheco's integrity came under fire from the Riverside County Board of Supervisors for many of the same policy issues that now plague Fresno County's justice system. Subsequently, Judge Paul Zellerbach was so outraged by the DA's performance that he stepped down from the bench to run against and defeat Pacheco in the next election. Keenan landed in Fresno shortly thereafter.
In commenting on Keenan's hardcore approach to prosecution, Smittcamp maintains that while Egan is ultimately responsible for policy direction, "I have seen a tremendous change in the way that cases are handled since Mr. Keenan joined the office."
Jails in Fresno and other counties are now under even greater pressure as a result of the state's new realignment policy requiring the transfer of thousands of nonviolent offenders from state prisons to county jails. The action was prompted by a U.S. Supreme Court decision in May 2011, concluding that overcrowded prisons constitute a human rights violation.
Ironically, this additional burden on county jails is leading to a re-thinking of the criminal justice process. In San Francisco, Sheriff George Gascon is instituting drug and alcohol diversion and rehabilitation efforts for first-time offenders to have charges dismissed if they participate in a treatment program.
Another new program is a voluntary Neighborhood Court system where nonviolent crimes are adjudicated and resolved by trained professionals in the community rather than traditional judges and courts.
Similarly, in Santa Cruz County, public protests against jail expansion have focused attention on alternatives to simply sticking people in the slammer in favor of mental health initiatives, drug treatment and rehabilitation programs, as well as job training to keep people out of jail in the first place.
Some local officials are beginning to recognize that creative changes are necessary. Fresno County Supervisor Andreas Borgeas is an attorney and a professor at the San Joaquin College of Law. He insists that more funding from the state should be forthcoming for underfunded, overburdened and poverty-stricken counties in the Valley, which are now being called the "Appalachia of the West."
To deal with the bottleneck of dispensing justice, Borgeas believes both public defenders and the DA should be better funded than they have been in recent years. He also proposes an expanded court system with temporary judges being brought in to adjudicate cases more efficiently. In addition, Borgeas says the county should create an "arraignment court designed to move people more quickly through the process so that the bed space in the jail should not be 69% of pre-sentenced inmates but a larger percentage of sentenced inmates actually doing their time."
Borgeas agrees with many judicial and law enforcement officials that drug abuse and mental illness are at the core of many of Fresno County's criminal problems, "When you're dealing with drug dependency or mental health situations, it becomes infinitely more complicated. If you incarcerate them without addressing some of the underlying issues, the rate of recidivism is likely to remain the same or increase." To see any kind of improvement he suggests that, "A strong partnership element in the penal system that deals with dependency and mental health is essential."
Scott Baly perceives a local law enforcement system that is currently not doing enough to resolve the inequitable feedback loop of criminal justice, "What are we not doing in Fresno? Pretrial substance abuse programs are almost nonexistent. Treatment in the jail is almost nonexistent. Educational opportunities in the jail are almost nonexistent. If you take the people who are coming in now and treat the problems, give them an education, give them the opportunity to improve on the way, while the court process is going along, and we can get the recidivism rate in Fresno to go down."
*****
Vic Bedoian is an independent radio and print journalist working on environmental justice and natural resources issues in the San Joaquin Valley. Contact him at vicbedoian@gmail.com.