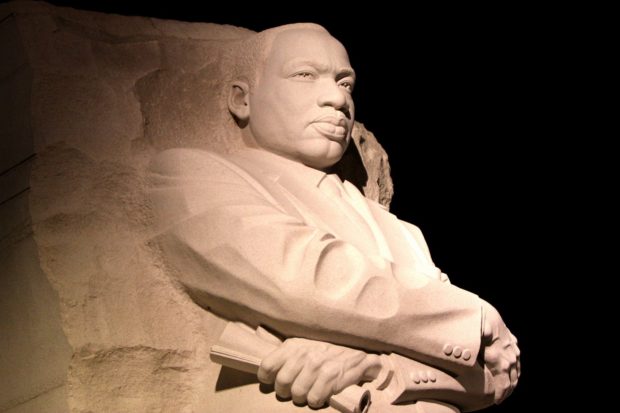 By Dr. Sudarshan Kapoor

The City of Fresno, like many other cities and communities across the nation, will celebrate the 90th birthday of Dr. Martin Luther King, Jr., Jan. 18–21 and pay tributes to this icon and true American hero for his indelible contribution to civil rights, voting rights, racial harmony and equality. He was not only a powerful orator in history but also an exemplary practitioner of nonviolence. He believed in the power of nonviolence to bring about social change and transformation.
Through his nonviolent civil rights movement, tireless efforts, courageous and selfless devotion and personal sacrifice, he stirred the conscience of the American people, elevated the moral level of the nation and changed the course of American history. His was the noblest quest for human dignity, freedom and social justice.
Dr. King is well known for his famous speech, "I Have a Dream," a dream for the freedom and aspirations of all people. A dream so that we may all live together as brothers and sisters with love and mutual respect in a peaceful world. That dream still endures and inspires us. That Dream sustains and nurtures us.
His words empower us. His struggle energizes and strengthens us. His life informs us, enlightens us and will continue to guide us.
How would Dr. King feel about and react to the state of affairs in the nation and some of the difficult issues that we are facing today? No doubt he would be disappointed and troubled by the current administration in Washington, D.C. He would be critical of its divisive policies and the toxic ideology that has polarized the nation and emboldened the ultra-conservative forces, extremism and intolerance.
He would be distressed by the rise of violence, particularly the epidemic of gun violence and hate that seem to have become normal in our daily life. He would be alarmed by the violence and desecration taking place at our houses of worship.
He would condemn the separation of children from their families, the militarization of our borders and the violence experienced by asylum seekers on our borders. Seeking asylum is a basic human right under Article 14(1) of the Universal Declaration of Human Rights and the United States is a signatory to the Declaration.
He would strongly support the workers' rights that are under attack. Let us not forget that he gave his life when he went to support the cause and demands of sanitation workers in Memphis.
Dr. King would fight against the voter suppression policies and practices that returned during the last election cycle. These policies and practices are an affront to civil rights and liberties. The right to vote is a sacred right under democracy and must be protected. He would certainly support efforts for voter education and registration including automatic registration.
Being a preacher and a devout religious person, Dr. King would appeal to leaders and members of various faiths to observe and practice reverence for all faiths. He would strongly support interfaith peace building, coexistence and spiritual pluralism. He used to say, "Worship at its best is a social experience with people of all levels of life coming together to realize their oneness and unity under God."
Religious harmony is a crucial need of our times. He would be extremely happy when people of all religions, races, classes and stations in life put aside their differences and join in a spirit of togetherness and brotherhood.
There is probably no other birthday celebration in America that can serve as a focal point to promote race relations and help unify us in the spirit of Dr. King's dream of beloved community. He was an embodiment and a role model of racial harmony, human understanding and creative altruism. He would constantly remind us life's most persistent and urgent question, "What are you doing for others?"
Dr. King was a drum major for justice, peace, freedom and human rights. He would support the new Bill of Rights proposed by Tom Steyer. The old Bill of Rights needs some revision and reexamination. Dr. King's message is timeless and matters most not only for today but for ever.
Let us fight back anti-Semitism, Islamophobia, homophobia, misogyny and White nationalism not with hate, anger or revenge but by confronting darkness, ignorance and negative forces with hope, resilience and nonviolent action. Let us disarm hate by personal example and build a culture of peace and nonviolence.
"Darkness cannot drive out darkness, only light can do that. Hate cannot drive out hate, only love can do that."—Dr. Martin Luther King, Jr.
*****
Sudarshan Kapoor, Ph.D., is professor emeritus, founder and former director of the Peace and Conflict Studies Program and professor of social work and community development at Fresno State. Dr. Kapoor is the former co-executive editor of Peace & Change, published by the Peace and Justice Studies Association, and the chair of the Human Rights Coalition of the Central Valley. Contact him at skapoor@csufresno.edu.