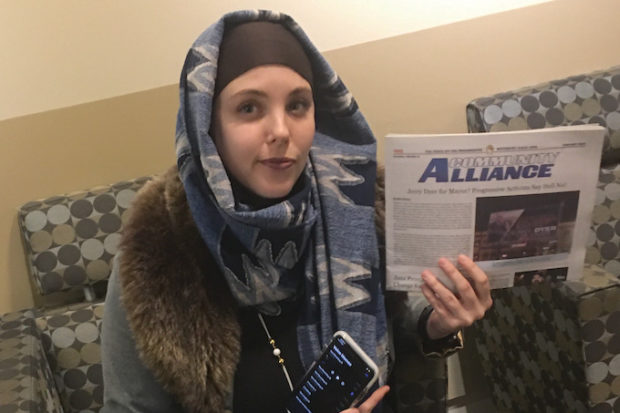 By Mike Rhodes
Community Alliance reporter Kayla Moon attended a debate between Fresno mayoral candidates Andrew Janz and Jerry Dyer at the Community Media Access Collaborative (CMAC) on Jan. 7. After the debate, Dyer came up to Moon and was being friendly. She asked him for an interview, and he said sure but that he first needed to do an interview with someone else.
Dyer's campaign manager approached Moon and asked what she was going to ask Dyer in the interview. She said it would be a follow-up to the article on the front page of the January issue of the Community Alliance ("Jerry Dyer for Mayor? Progressive Activists Say Hell No!").
The campaign manager was seen going back to Dyer, telling him something and then they both snuck out the back door. Moon said there were several CMAC staff who witnessed this event and started laughing when they realized why Dyer had left so suddenly.
There is a place for powerful, community-based, independent media in Fresno and kudos to our intrepid reporter Moon for being willing to do what journalists do best—be where the action is and follow the story. Moon says that she plans to call Dyer or his campaign and see if she can interview him.
*****
Mike Rhodes is on the editorial board of the Community Alliance newspaper, a member of the CVPPAC and author of the book Dispatches from the War Zone, about homelessness in Fresno. Contact him at mikerhodes@comcast.net.