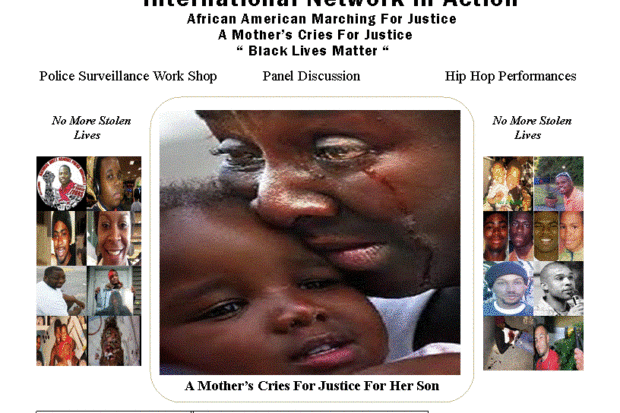 International President of the National Network In Action, Rev. Dr. Floyd D. Harris, Jr. has united community leaders and activists statewide to continue to push the Black Lives Matter movement in Fresno, CA.
On Saturday, March 5, 2016 from 9:00 am to 3:00 pm at New Light For New Life Church Of God 1106 W. Woodward Fresno Ca 93706. There will be speakers who will testify about losing their family members to police violence, such as Oscar Grant from, Oakland, CA *James Rivera from Stockton, CA *Tamir Rice from Cleveland, OH *Trayvon Martin *Mike Brown.
We will continue to organize the people in Fresno and from around the country who are being targeted for the color of their skin. There will be a police surveillance workshop lead by Fresno civil rights attorney, Robert Navarro. He will provide info to the community on how the police can spy on us with their new technology and how your us constitutional right may be violated.
According to Dr. Jean Kennedy, who is also a member of the Black Lives Matters movement in Atlanta, GA, "Black lives continue to be impacted by police shootings, lack of housing, jobs, health access, Hurricane Katrina, and now 'poison water' in Flint, Michigan. You bet Black lives matter.
From: Dr. Jean Kennedy, Organizational/Industrial Psychologist & Educator

Event is open to the Public and Free.

9:00 AM – 9:45 AM Registration "Networking "

9:45 AM – 11:00 AM Police Surveillance Workshop

11:00 AM – 12:00 PM Hip – Hop Jam Open Mic. (Lunch)

Mic. Lady J

OPTIMUS PRHYME KINGTUTMOSIS KSMOOVE SHON J

Moderator: Rev. Dr. Karen Crozier

12:00PM –1245 PM: Families testimony against police brutality James Rivera mother Dionne Smith Stockton, CA

12: 45 PM – 3:00 PM Panelist