By Yenedit Valencia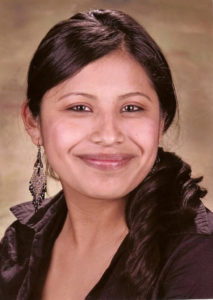 In the Central Valley, and throughout California, we have a large population of indigenous communities. Most often, these communities go unnoticed. As the Senate takes on comprehensive immigration reform, the barriers that indigenous communities face have yet to be heard or taken into account.
On July 1, there was an Immigration Reform/DACA (Deferred Action for Childhood Arrivals) forum for the community at the Fresno City Hall. The forum was organized by Radio Bilingüe in collaboration with Fresno Immigrant Youth in Action, Centro Binacional para el Desarrollo Indígena Oaxaqueño, Coalición Primero de Mayo, the Immigrant Legal Resource Center, the Fresno Adult School, CASA-UNEI and the Education and Leadership Foundation. Also present were Rep. Jim Costa (D–Fresno), Rep. David Valadao (R–Hanford) and Rep. Devin Nunes (R–Tulare). Approximately 60 people attended.
I thought the idea of this event was to have people from the community share their concerns and stories relative to immigration reform. I was hoping to see more people from the community participate in the event. In the first part of the forum, there was not a lot of participation from the community; a lot of their concerns were directed toward the Congressional members, who were in the second part.
In the second part of the forum, the Congressional members expressed their ideas about immigration, but the community leaders were not given a lot of time to express their concerns. This was the first forum at which indigenous communities were given an opportunity to address the barriers they will face should immigration reform pass.
One of the barriers for indigenous communities will be the language requirement. People from indigenous communities often are monolingual, speaking a language other than Spanish. Back in their hometown, they are discriminated against, isolated and marginalized for not speaking the dominant language. This plays a role in the formal education they receive. Most have no more than a third grade education or no formal education.
When indigenous people migrate to the United States, they already have to struggle learning Spanish to be able to survive. Adding English as a requirement to immigration reform would put them at a disdavantage. Having little or no education, the process of learning English would be that much harder, which could discourage many from applying.
Anticipating the requirements of immigration reform and the documentation that it will require from applicants also could be a barrier for indigenous communities. They lack birth certificates and other oficial documentation of their identity. This goes back to their communities being discriminated against and marginalized in Mexico and the government making it hard for them to obtain these identity documents.
Some of the youth who came to the United States underage to work, and not necessarily attend school, will not have any documentation of employment because they get paid for their work in cash. Indigenous women could also be affected because some stay at home to tend the home and children. They will have no employment record and lack physical evidence of their presence in the United States. Indigenous people usually work in agriculture, which means there are times when they are not working because the work is seasonal. Even if they have some records, there will be gaps.
In all the talk of imigration reform, there has been no conversation of possible solutions to the immigration problem outside of the United States. Free trade agreements such as the North American Free Trade Agreement (NAFTA) caused displacement in communities and forced people to migrate. We suggest investing in productive projects in these communities so that people will not be forced to leave their home country. Moreover, such programs should not exploit the natural resources of these communities and human rights should not be violated.
Although the Border Security, Economic Opportunity and Immigration Modernization Act is the best hope for the 11 million undocumented immigrants in the country, there are many parts of the bill that could have negative effects in certain communities. Although it is said to be "comprehensive" immigration reform, it is designed to leave out the most vulnerable of our population.
*****
Yenedit Valencia is active in the movements for the Dream Act and humane immigration reform. She coordinates the scholarship program at Centro Binacional para el Desarrollo Indígena Oaxaqueño. She strongly believes that those who have the opportunity of education should educate those who are less fortunate or might lack resources.